RG Stone, plans to scale up its portfolio from 16 hospitals to 30 by 2016 and will invest around `140 crore ($26 million) for the same. Avinash Ojha, Chief Executive ...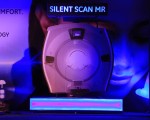 Amrita Institute of Medical Sciences, Kochi the First Hospital in India to embrace GE's Compassionate Silent MRI. GE's revolutionary Silent Scan technology ...
Dr Girdhar J Gyani, Director General, Association of Healthcare Providers (India) (AHPI), discusses about the plans to be implemented and role of government in promoting ...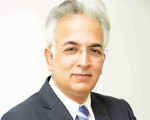 Heart transplantation continues to be the "gold standard" treatment for end-stage heart failure. Dr Sujay Shad, Senior Consultant and Co-Chairman Department ...
EDITORIAL When Bloom becomes a Boon!  POLICY IAPCON 2014 Active in Alleviating Pain HEALTH WATCH Tracking New Options to Treat Glaucoma Viral Hepatitis, Act ...
State of the art radiology department at Hinduja Healthcare Surgical, Khar, has put preventive care and world-class diagnosis at patients' doorstep. New trends ...
Dr Sameer Ahmed Khan, CEO, Rockland Hospitals Group , with his hands-on experience in process-driven, large healthcare organisations, coupled with his strong operations, ...
Vibhu Talwar, Managing Director, Moolchand Medcity One of India's foremost names in healthcare, Moolchand has been setting standards for excellence in healthcare ...
Jaypee Group,an infrastructure conglomerate, is all set to launch its Flagship 1200 Bedded Hospital in Noida (with 525 beds operational in Phase I) with the ...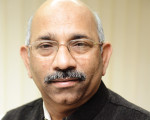 Dr K K Kalra, CEO, NABH National Accreditation Board for Hopspital (NABH) is the hallmark of quality care in hospitals in India. Dr K K Kalra,CEO, NABH, in conversation with ...