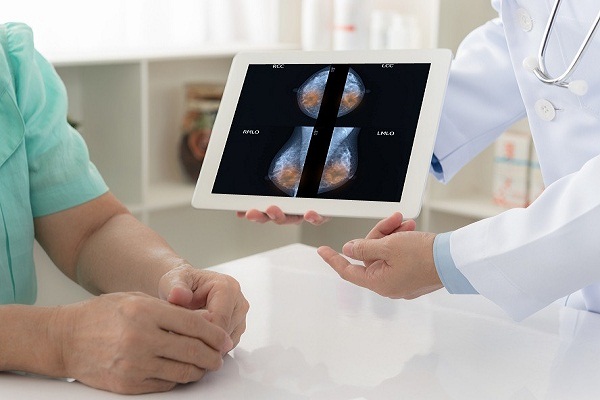 Healthspring, a pioneer of primary healthcare in India partners with NIRAMAI Health Analytix, India's leading deep-tech healthcare company to offer their screening solution Thermalytix for early detection of breast cancer. With the aim to increase awareness on the subject, this association will enable women to understand the importance of timely examination. This screening will be available at Healthspring clinics in Mumbai and Pune for individuals and corporates.
Healthspring is a personalized healthcare services venture based in Mumbai, India. The company operates a chain of primary healthcare clinics in India. According to WHO, one in 22 women is at the risk of developing a breast abnormality in her lifetime. It is a well-established fact that early diagnosis is critical in saving the life of a cancer patient. The collaboration with Healthspring will involve a promotion that has special offers on in-clinic screenings and community screenings in residential localities. The campaign will be conducted in Mumbai first.

Niramai's proprietary solution 'Thermalytix' uses a high-resolution thermal sensing device and a cloud-hosted analytics solution for analyzing thermal images using artificial intelligence and machine learning for reliable, early and accurate breast cancer screening. Recently Niramai launched a solution for Screening Covid symptoms using similar thermal-based technology. Niramai is addressing such critical healthcare problems through automated AI-led solutions. This screening tool that can be operated by a simple clinician has led to 10 US granted patents and won several prestigious awards.
Also read: Breast Cancer Screening Tests: What Every Woman Should Know
Commenting on the collaboration, Dr Gautam Sen, Chairman and Founder of Healthspring, said, "Cancer amongst women over 40 years of age is a common phenomenon. It is our honour to collaborate with NIRAMAI Solutions to raise awareness on the matter. NIRAMAI is effortlessly working towards helping women take appropriate measures to ensure their well being. Through this association, we at Healthspring look forward to encouraging as many patients as possible to undertake timely examinations and suitable medical attention."
Dr. Geetha Manjunath, Founder & CEO, Niramai said, "Breast cancer is a condition that affects far too many women across the globe. Our goal is to educate and spread awareness amongst women about our pain-less, non-touch, radiation-free clinically approved screening services. We're looking forward to working with Healthspring to benefit patients in urban and semi-urban areas."

Follow and connect with us on Facebook, Twitter, LinkedIn, Elets video