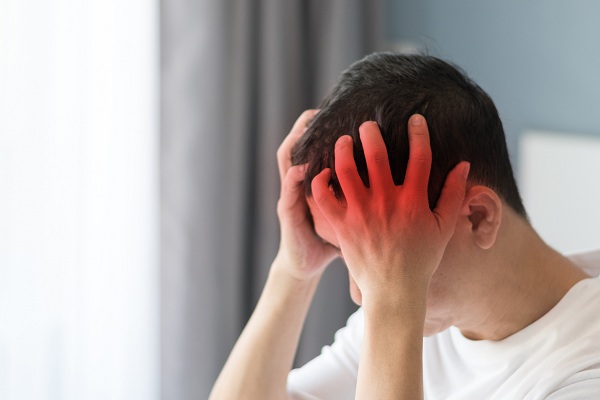 With the healthcare scenario deteriorating in India, the situation in Bihar, where health facilities are in appalling conditions, is certainly very grave. Claiming over 100 lives, Encephalitis, an acute disease of the brain, has created a havoc in the state's Muzaffarpur district ever since it broke out in June this year. More than 250 children infected with this rare disease are fighting for their lives in various hospitals in the district.
In an attempt to know the repercussions of the disease and create general awareness about it, eHealth Magazine spoke to a number of medical experts to help get better insights into the disease that has year after year claimed so many lives in Bihar and other parts of India.

Encephalitis, or more accurately termed as Acute Encephalitis Syndrome (AES), is a condition marked by inflammation of the young brain, causing it to swell. The child exhibits symptoms like high fevers, bulged soft areas of the head, lethargy and seizures, and needs immediate care. It is important to distinguish whether it is infective encephalitis, post infective inflammatory syndrome or an encephalopathy, the three parts of AES.
In 2013, the National Centre for Disease Control, India (NCDC) and the US Centres for Disease Control and Prevention (US CDC) initiated an investigation to document the clinical and epidemiological features of illness and assess potential infectious causes. The laboratory investigation found no evidence of a known infectious cause, and clinical data indicated that the illness was consistent with a non-inflammatory encephalopathy.
Commenting on the hazardous conditions in Bihar, Dr. Aloke Mullick, Group CEO, Omni Hospitals commented, "Seasonal outbreaks of an acute neurological illness have been reported since mid-90s from Muzaffarpur in Bihar. These outbreaks begin in mid-May and peak in June, coinciding with the month-long litchi harvesting season and mostly affect children from poor socioeconomic backgrounds in rural Muzaffarpur. It is characterised by acute seizures and altered mental status and is associated with high mortality."
AES: How is it caused?
There are many causes for Encephalitis, particularly viruses such as Japanese encephalitis virus. When asked about this rare spreading disease and the primary cause, Dr. Amit Kulkarni, Consultant Neurologist, Sagar Hospitals Bangalore said, "Acute encephalitis is caused by an infected pathogen which may be a virus, bacteria, fungus or protozoa. And not just a grave diagnosis in children, it can also affect a new born infant to an elderly gentleman across all age groups."
Dr. Aloke Mullick, Group CEO, Omni Hospitals, shared the acute causes of this rare disease. "A wide spectrum of causes has been attributed for this illness, including infectious encephalitis (aka Japanese Encephalitis), exposure to pesticides, and a potential association with hypoglycin-A a toxin found in the litchi fruit," he said.
"It is easier for the virus to spread and afflict malnourished children. One of the effective preventive strategies is mass vaccination of vulnerable population of children with the JE vaccine. However, this can't prevent all other causes of Encephalitis," said Neeraj Lal, Vice President, Rainbow Children's Hospital.
What are the Symptoms?
Symptoms like high fever, headache and vomiting, stiff neck and back are reasons of serious concern. In worst cases, seizures, paralysis and coma could also be the underlying symptoms of acute encephalitis.
Underlying the symptoms of AES, Kulkarni said, "Clinically it is characterised by high grade fever, seizures, focal neurologic deficits like weakness or numbness of one or more limbs or abnormal posturing of the limbs and progressive altered consciousness. A good clinical history and neurologic examination is crucial in quick suspicion of encephalitis so that prompt investigations can be carried out."
Also read: Fake Yellow Fever Vaccine certificates Pose Health Risks
On similar grounds, Dr Shashikala Shivaprakash, Consultant & HOD Microbiogy, Sir HN Reliance Foundation Hospital said, "People need to seek immediate medical care if suffering from acute fever, altered mental status, seizures to prevent complications/death."
Precautionary Measures
Stating the early precautionary measures of AES, Neeraj Lal said, "Early treatment and stabilisation at paediatric facilities is crucial to help these children recover and reduce mortality."
As a matter of serious concern, this infectious disease can also be controlled in many possible ways. As per Dr. Shashikala Shivaprakash, below are some of the basic measures to control or prevent AES:
· Eliminate mosquito breeding areas in surroundings
· Prevent mosquito bites by repellents/nets/wear fully covered clothes
· Safe sanitation & drinking water
· Wash vegetables, fruits and cook food well
· Providing high quality nutrition to children
· Maintain hand hygiene
· Follow regular immunisation schedule for children
· If you are visiting endemic areas consider vaccination
· Discourage pig/horse rearing near rice fields.
Treatment of the 'Chamki' Fever
The recent outbreak in Northern India is being labelled as "Chamki Bukhar" by locals as the children suffer from fits/seizures (chamki) during the illness. AES is a serious and life-threatening situation which needs emergency treatment. People suffering from this acute disease need care in a hospital in an Intensive Care Unit.
When asked how this rare disease can be treated, Dr Chandrika Kambam VP-Clinical Services, Columbia Asia Hospital, said, "There are some types of encephalitis that can be treated with medicines that fight the infection. These are given in a hospital, usually through a thin tube that goes into a vein, called an "Intravenous Injections (IV)."
This includes:
· Acyclovir, which is used to treat infections caused by certain viruses
· Antibiotics can be used to treat infections caused by bacteria
"When encephalitis is related to something other than an infection, doctors can try to treat the cause. However, some types of encephalitis are not treated with medicines and must get better on their own", Dr. Chandrika further added.
Shedding light on the treatment of AES, Dr Kishore Kotha, Consultant Paediatric Neurologist, BGS Gleneagles Global Hospital, Bengaluru said, "The goal of treatment is to reduce swelling of the brain, control seizures, treat infection, prevent complications and provide supportive care. Most children recover fully. But some are left with morbidity and as the child recovers, they may need physical, occupational, or speech therapy to regain muscle strength or speech skills."
Today, it is difficult to mark that India has improved in terms of medical facilities over the AES scenario, as some of the states still remain stranded with these underlying diseases that claim the lives of hundreds of people, every year.

Follow and connect with us on Facebook, Twitter, LinkedIn, Elets video