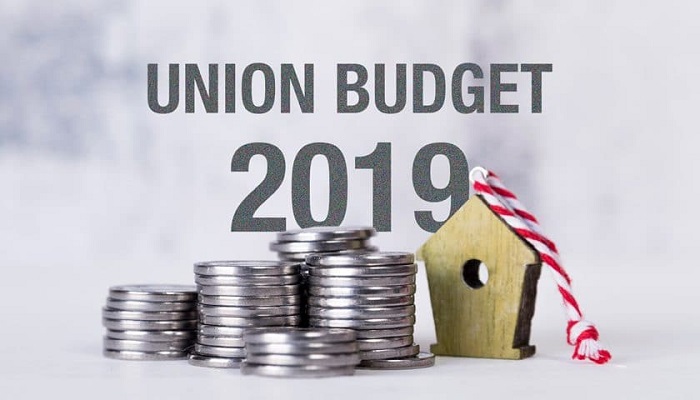 The healthcare sector is one of the greatest contributors of the Indian economy and records for 6% of the nation's GDP. However, it is likewise divided due to issues of delay in access to timely and quality treatment, lack of primary care infrastructure and mind-boggling expenses. A complete overhaul of the country's healthcare ecosystem is undoubtedly the need of the hour.
With Shri Narendra Modi resuming office once again as the Prime Minister, industry stalwarts have kept their expectations high from this year's Union Budget.

Here are some of the important issues that need to get attention in Union Budget 2019.
Also read: Interim Budget 2019: Healthcare sector gets a major boost with Rs 6,400 cr earmarked for AB-PMJAY
Focus on expanding digital healthcare
In the upcoming budget, the government should continue the focus on healthcare and invest substantially in upgrading primary and secondary health tiers in the country. This can leverage the indigenous medical technologies developed specifically for Indian healthcare needs, and thereby support the government initiative.
Highlighting his expectations from the Union Budget 2019, Dr. Rajeev Boudhankar, CEO-Bhatia Hospital said, "Budget should support expansion on digital healthcare, data flow and invest in new data-driven tools and policies that reward improving the quality and value of care. Doctors, hospitals and entrepreneurs are demonstrating that start-ups in healthcare can bring smarter, better, more accessible and more proactive care; showcasing the best way to improve quality and control healthcare costs.
"Priority sector status to healthcare will help in the process of enabling development of innovative long-term financing structures for healthcare providers apart from creating an attractive environment for domestic production of medical equipment, devices and consumables while also catalyzing research and development", added Dr. Boudhankar.
Set the priorities straight on Medical devices
The concept of 'Make in India' by the government was a much-admired initiative, but now they should also initiate 'Make in India and Use in India' a must effort too. Some positive steps have been undertaken to make healthcare more affordable and equitable such as price controls on medical devices and adjustments to import duty structures on raw materials and equipment. Medical devices are segregated into six major segments, of which equipment and instruments (surgical and non-surgical) form the largest portion (53%) of the pie in India.
Addressing the expectations on Union Budget 2019, Mr. Rajiv Nath, Forum Coordinator, AiMeD claimed that while the Modi Government is touting the success of Make in India program, the beleaguered Medical Devices domestic industry is focusing on exports as they continue to lose market share to imports on account of lack of adequate tariff protection and unfair unethical market that favors perceived higher quality of familiar MNC brands with attractive trade margins.
"This year's budget calls for the need to regulate all medical devices under a Patients' Safety Medical Devices Law to protect patients and aid responsible manufacturing. The government should also protect consumers from exploitative high MRP in medical devices by rationalized price controls and aid ethical marketing.", added Nath.
Applauding government's achievements, in the year 2018, Rajiv Nath said, "The government needs to take policy decisions to give level playing field if not a strategic advantage to domestic Mfg while safeguarding consumers or India will remain 80-90% import dependent."
Adding further he said, "The government needs to incentivize quality in healthcare products in public healthcare procurements by preferential pricing instead low pricing to ensure patients access acceptable quality."
Lay emphasis on strengthening the existing infrastructure
We have a large population which is our strength and can also be a weakness if the population is not healthy. Sharing his views on what needs to be done to upscale the healthcare industry, Dr. Sujit Chatterjee, CEO, Dr L H Hiranandani Hospital said, "The Government must take a bold step and increase the outlay for health to 3% of the GDP. The magnificent health care plans that are on the anvil will act as game changers and India will benefit enormously. The infrastructure at the ground level has to improve with Omni present manpower.
Furthermore, rural areas need good emergency services and antenatal care. "The district level hospitals should be able to handle tertiary care cases. This will bring a huge change in the general health of the country", Dr. Chatterjee added.
Talking on prepaid healthcare, Dr. Chatterjee said, "Prepaid healthcare should be stratified between Rs 2 lakhs at the PHC level to Rs 3.5 lakhs at the district level. The amount should be raised to Rs 5 lakhs when in the metros. Thus there will be more to go around and larger numbers can be benefited and in the long run the country will be benefited. The fundamental step is to strengthen the already existing infrastructure."
Focus on making healthcare more affordable
Around 6 million people in India succumb to cancer, heart and lung diseases, stroke and diabetes annually. Preventive health check-ups can help in early diagnosis and timely treatment of such diseases. This will result in lesser complications, mortality and cost burden for the patients. Tax exemption on preventive health check-ups should ideally be substantially increased.
Commenting on the same, Rajan Datar, Managing Director, Datar Cancer Genetics Limited said, "The budget should allocate enough for digital and other advancements in healthcare technology. Today the high costs of imported medical devices are posing a big challenge for the healthcare industry in India. The Government needs to look at giving incentives to the indigenous medical equipment manufacturing sector. In addition to being in line with the Government's 'Make in India' endeavor, this will also reduce the cost burden for patients."
"Despite the introduction and promotion of health insurance schemes, the overall coverage and penetration is still very limited. We expect the health insurance coverage in the country to be strengthened in the coming years. The government can also consider substantially increasing the financial coverage under Ayushman Bharat available for cancer patients", he further added.
Joining hands on reducing the costs of healthcare services and equipments, Dr. Aloke Mullick, Group CEO, Omni Hospitals said, "The construction costs of hospitals are controlled by a cartel of companies who cartelize their prices. The budget should encourage Indian companies to enter this massive space through the 'Make In India' initiative and get rid of cartelized pricing."
Further commenting on exempting hospital services from GST, Dr. Mullick opined, "This unfortunately is hurting them, as they have to pay GST on inputs but can not claim input credit since they are GST exempt. The Govt should get the hospitals under the GST schedule and keep the GST at 0% or maybe 0.5%. That way hospitals can claim GST input credit."
Address the violence on doctors
An extremely critical area of focus and one that we hope will get due attention is the security of doctors given the rising incidences of violence against them. Better healthcare can only be provided when those who heal to feel safe and secure.
Keeping the expectations high on the upcoming budget, Dr. Pravin Swamy, CEO, Godrej Memorial Hospital said, "There should be immediate assistance from local police on intimation of violence by patient's relatives, may be hot line like banks, By law only two relatives should be allowed. No mob should be allowed inside hospital compound."
Similar perspective was shared by Dr. Aloke Mullick, who was of the opinion that violence on doctors is a phenomenon in the West also. "Comparing both the scenario, he continued, "The difference lies on how the officers of the law take exemplary action against the accused. Most Indian states have pretty strong laws against violence on doctors, but the police is unable to take action due to their own lack of manpower/resources."

Follow and connect with us on Facebook, Twitter, LinkedIn, Elets video