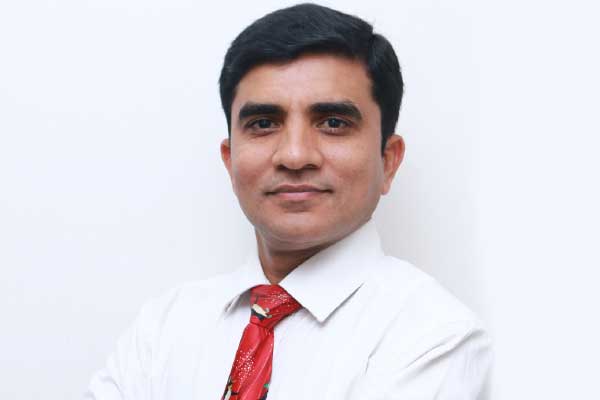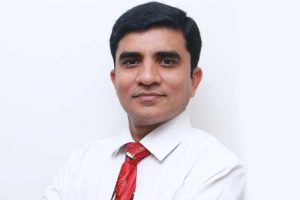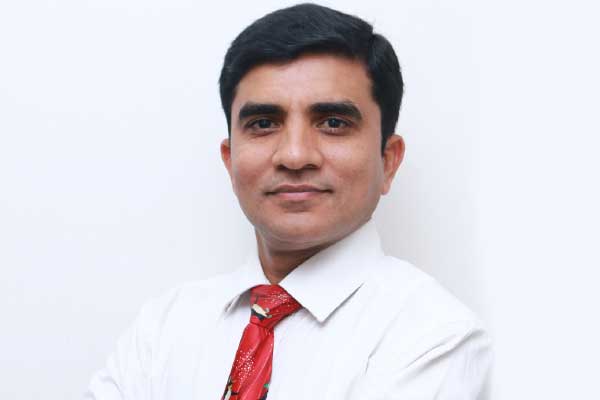 With many landmark initiatives including first paediatric ICU in the country to adopt simulation as strategy to improve patient outcomes, and to use capsule endoscopy to treat the gastrointestinal disorders, the Rainbow Hospital is carving a niche in the area of women and child care, says Neeraj Lal, Cluster Head & Vice President, Rainbow Children's Hospital, in conversation with Gopi Krishna Arora and Mukul Kumar Mishra of Elets News Network (ENN).
Q Rainbow Hospital is known for catering patients with high- standard care. Tell us about its mission and vision.

With its 19 glorious years of excellence in paediatric tertiary care and specialities, the Rainbow Hospital is the first corporate children's hospital in India commenced in 1999 on Children's Day (14 November).
Managed by highly qualified professionals, it is 1,000 plus bedded chain of hospitals with state-of-the-art paediatric tertiary care and perinatal care services.
Rainbow Children's Group of Hospitals has 11 hospital units in Hyderabad (6), Bengaluru (2), New Delhi (1), Vijayawada (1) and Chennai (1). It is also coming up with a facility in Vizag soon, which will raise the number of beds from 1,000 to 1,200 by 2020.
Our objective is to provide high standard care to mother, foetus, newborn and children so that none of them remains deprived of a tertiary care facility. The number of smiling faces is the measurement of our success.
The values that guide us include care, commitment, and compassion, patient centric care with value for money, and timely intervention. In addition, we also work on effectiveness-sharing knowledge and best practices, efficiency-never ending improvements and maintenance of highest standard of hygiene and cleanliness.
Q Please shed some light on something significant about a range of services you provide in women and child care segment.
The hospital is equipped to provide level-three neonatal and paediatric intensive care, and advanced paediatric surgery and paediatric specialities including paediatric oncology, gastroenterology, nephrology, neurology, IVF, and foetal medicine. Rainbow Children's Hospital has the second largest paediatrics DNB programme in the country. Rainbow Children's Hospital never compromises on quality.
Also read: Odishas Sampurna a New Beginning in Mother & Child Care
Perinatal Coverage
Birthright by Rainbow Group of Hospitals is a unique initiative. It aims at providing high standards of care to pregnant women, foetus, and newborn children. We have a record of 8,500 plus deliveries across three cities with very high percentage of normal deliveries annually.
Q What kind of services are provided under 'Fertility Care'? Please share some important aspects of IUI and ICSI treatment.
Under fertility care, we provide a range of services including semen analysis, sperm processing, intrauterine insemination (IUI), in-vitro fertilisation (IVF), intra cytoplasmic sperm injection (ICSI), frozen embryo transfer (FET), sperm cryopreservation, and cryopreservation of embryo. In addition, we also provide services like laser activated hatching, oocyte retrieval, per-cutaneous epididymal sperm aspiration (PESA), testicular sperm aspiration (TESA), testicular sperm extraction (TESE), and micro epididymal sperm aspiration (MESA).
Q Out-of-pocket healthcare expenditure is a major issue plaguing Indian healthcare today. How does the hospital manage finest patient care in cost-efficient manner?
We have initiated Outreach Superspeciality Clinics where the treatment is given at subsidised rate. Such clinics are located in Dharwad, Shimoga and Mandya districts of Karnataka. In Dharwad, we are providing endocrinology, orthopaedic, nephrology and oncology related services at subsidised rates.
Rainbow helps below poverty line (BPL) patients to get connected with crowd funding agencies. These organisations highlight their plight and arrange funds for them. We also run Kamanabillu scheme for underprivileged section of society.
Landmark Achievements in Tertiary Child Care:
• More than six lakh patients visit outpatient clinics annually
• Largest series of paediatric patients receiving high frequency oscillatory ventilation in India
• More than 5,000 surgical procedures are carried out every year at our centres
• 30,000 inpatient admissions each year and around 1,800 neonates are treated annually
• Critical care supported by our level three, state-of-the- art neonatal intensive care units (NICU) and paediatric intensive care units (PICU).
• Vaccination and immunisation programmes
• 24 x7 pharmacy, emergency and transport services
• Hospitals clinical staff includes 250 plus consultants, 800 plus nurses and 150 plus paramedical personnel
• Neonatal Intensive Care Unit (NICU) with family-centric rooms
Most advanced ventilators and monitoring system
Human milk bank
Paediatric intensive care
Specialised isolated rooms for managing burnt children
Birthright Fact File:
• 300 plus beds dedicated for obstetrics & gynaecology with experienced medical professionals dedicated 24×7
• 4,000 plus gynaecology procedures annually
• Over 1,000 IVF procedures
• Outpatient clinics schedule more than 1.5 lakh visits annually with care and counselling for the expectant as well as new mothers
• Beside our natural inclination for normal deliveries, we are equally known for our expertise in handling "high- risk cases"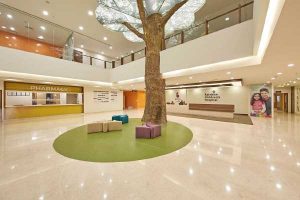 Q Would you share technological advancement and innovative practices which have been undertaken in order to ensure better deliverables?
Rainbow Children's Hospital is the first paediatric ICU in the country to adopt simulation as strategy to improve patient outcomes. We have used simulation to improve our preparedness in admitting sick patients to ensure timely treatment, to improve communication between medical colleagues, to train as a team, to identify system issues in Paediatric Intensive Care Unit (PICU) which can hamper patient care, and also as a strategy for root cause analysis of any critical incident in PICU.
It also helps to train parents and families to boost confidence in taking care of their sick ones at home. We have formed a society Pedi STARS India to increase awareness and train medical faculty across the country. We are also working on developing low cost medical simulation devices.
NICU retrieval services – About 70 percent of the neonatal deaths occur in the first week with more than half of that in the first day itself. All over the world, one in 10 babies is born preterm. These babies can be born with birth defect related issues. They can be treated only at the Advanced Centres and transportation of such babies holds huge importance as they may require lifesaving treatment in the ambulance itself. Rainbow Children's Hospital has started NICU-PICU retrieval and stabilisation services wherein the hospital provides a well-run road transport with advanced equipment and trained personnel on board.
Rainbow Hospital is the first hospital in Bengaluru to use capsule endoscopy on a child to treat the gastrointestinal disorders.
• First of its kind centre in South India: Centre of Excellence for Kidney Diseases in Children:
Kidney diseases in children are more common than usually thought of and require special expertise and specialised centres to manage such patients. As a tertiary level superspeciality hospital, Rainbow has the vision to tackle complicated cases of kidney disease. The Centre of Excellence aims to provide highest standard of care (at par with Western Standards) to such children. It is the only facility across Karnataka that has been empanelled with Government SASTA scheme for kidney transplants in children having poor economic condition. The facility has already conducted successful multiple kidney transplants in children aged as young as four to five. Apart from transplant, other services like hemodialysis/peritoneal dialysis / CRRT / plasmapharesis / kidney biopsy are done regularly at our hospital to provide finest care to children.
• Centre for cochlear implants and advanced hearing: Rainbow Children's Hospital, Marathahalli is one of the very few hospitals in the country to start comprehensive cochlear implant unit comprising surgeon, dedicated audiologist, speech therapist and rehabilitation specialist. The list of services includes cochlear implant surgeries, post-operative rehabilitation and speech therapy and diagnostic procedures which include BERA, pure tone audiometry, newborn hearing screening, hearing aids and tympanometry.
• Child Development Centre: Through multi-disciplinary team approach, Rainbow helps little ones to harness their potential. Comprehensive CDC unit at Rainbow Bangalore will have team including child psychiatrists, psychologists, dedicated speech therapists, occupational therapists and trained paediatric physiotherapists. Our hospital is well-equipped for evaluating and treating children suffering with psychological disturbances.
• Centre for cerebral palsy care: Rainbow Children's Hospital, Marathahalli is home to India's first centre for comprehensive Cerebral Palsy care "Pragati". The centre brings together state-of-the- art facilities and expertise under one roof. In a first, a children's hospital offers services related with advanced 3D GAIT analysis lab, paediatric orthopaedics, orthotic center (for making splints & braces) and all ancillary services needed for world class management of children with cerebral palsy and special needs. In addition, the centre also has advanced rehabilitation facilities for sports injuries and gait analysis for runners.
• Rainbow Children's Hospital has launched a paediatric and adolescent diabetes clinic which is India's first paediatric superspeciality clinic at Marathahalli center, Bengaluru. In the wake of spurt in diabetes cases among children and adolescents in different parts of country, this dedicated clinic will come as a boon, providing specialised multi-disciplinary care to them. Expert panel of specially trained doctors will provide integrated care to these patients. More than 97,000 children in India are reported to suffer from type-1 diabetes mellitus. Not all of them get right care and support. Due to involvement of several interactive psychological parameters and lifelong intensive support in diabetes care, effective self- management is almost impossible, especially among the young adults. The paediatric and adolescent diabetes clinic will have a group of specially trained doctors comprising endocrinologists, nutritionists, and psychologists to provide comprehensive solution to those, suffering from diabetes at an early age.
• The first Ketogenic diet therapy clinic for children in Karnataka has been launched at Rainbow Hospital. The special high fat and low carbohydrate diet is used to treat difficult-to-control epilepsy among children, especially those who don't respond to conventional anti-epileptic drugs.
• 1,000 days campaign: The unique initiative was started at Birthright by Rainbow Hospital, Bangalore. During two-decades of service in the field of child care, we have gathered first-hand knowledge about significance of first 1,000 days of life. We conceptualised the 1,000-day programme to spread awareness and assist mothers-to- be in bringing up a generation of healthy children.
Q Do you have any plans in the near future for takeover, government collaborations or new offerings?
Soon, we will have a new unit in North Bengaluru, providing paediatric, maternity and fertility services. The paediatric superspeciality services will also be available at this branch.
In addition, Rainbow will start few outreach clinics in different parts of Tamil Nadu — Salem, and Krishnagiri regions.

Follow and connect with us on Facebook, Twitter, LinkedIn, Elets video