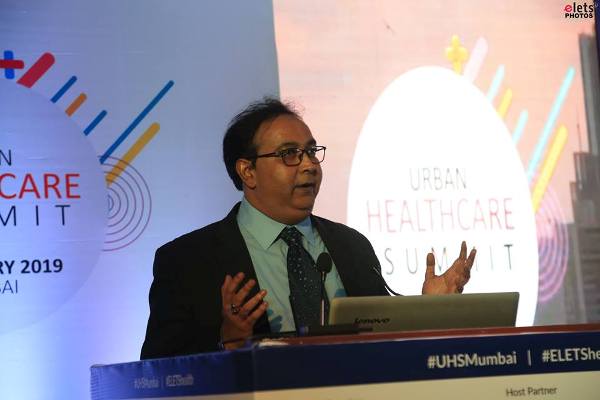 Developing countries like India are facing a double burden of communicable and non communicable diseases. Brain stroke is one of the leading causes of death and disability in India. There has been more than 100% increase in incidents of stroke in low and medium income countries including India. Patients with brain stroke need to be taken to the hospital, in the first hour of getting the stroke. This is the time when there is a window for treatment which needs to be administered to the patient on an urgent basis. Schiller India in collaboration with Neurologica Corporation of USA, has been proud to deliver the first mobile stroke unit of India at KMCH Coimbatore.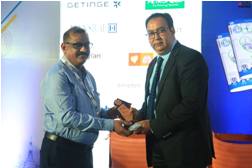 This has made the diagnosis and treatment of many neurological and medical emergencies, in addition to hemorrhage stroke, a possibility at the emergency sight. This has resulted in faster treatments in patients with acute neurological emergencies.

Also read: Brain Stroke Cases Register Alarming Rise Amongst Youth
Speaking at the Healthcare Innovation Summit, Sudip Bagchi, Vice President (Radiology), Schiller Healthcare India Pvt Ltd said," Technology comes with a cost. But that shouldn't refrain people from using it. In fact, people in India should have access to new technologies. When I look at the country, access of the patients to the diagnostics centers is also an issue. We have CT scanners where people should not have to come to the diagnostic centers."
"This is a very revolutionary concept which was founded in Germany in 2007 and it took them 3 years to apply them to the roads. It was followed by The United States in 2014. We started this concept in 2016 where the CT scanner was installed in an ambulance. And if you get the early signs of stroke where you can administer the TBA, which is known as the golden hour of getting an access to a CT scan, if not done can lead to severe damages", said Bagchi.
</p.
Underlying the importance of CT scanner devices and the need to make it accessible, Bagchi said," CT scanner works on batteries, along with its other usage for endogamy, perfusion, everything on the bedside. It also takes care of all the ARB requirements in terms of radiation dose. It gives you 1/10th of the dose which every permissible CT scanners give."
"Accessible healthcare is important where it is not necessary that if a person suffers a brain stroke, this device is helpful in reaching out even in the remotest of the areas. We are proud to have the first one in India, Coimbatore", concluded Bagchi.


Follow and connect with us on Facebook, Twitter, LinkedIn, Elets video