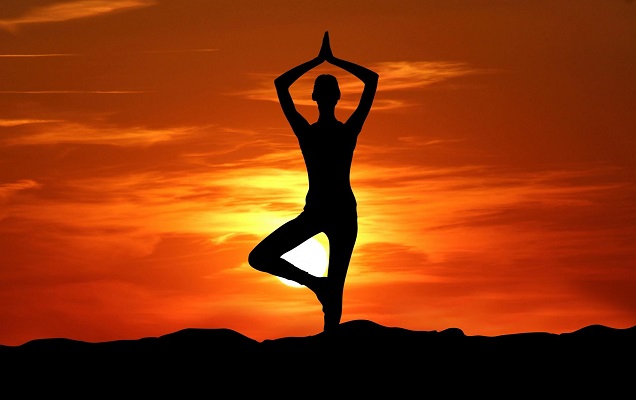 June 21 is celebrated as the International Yoga Day after Prime Minister Narendra Modi had announced its establishment on June 21, 2015. This day has gained a momentum in the hearts of millions of people, and adopting innovative ways to perform yoga makes it more evident.
From increased strength, flexibility and a good heart, yoga has been rolling out many benefits since its inception. It is a common knowledge that yoga brings in effectiveness for various mental and physical disorders. Today, Yoga is not just limited to reducing weight but also enhancing an overall development of a human body.
Talking on good health, lets find out what experts from the healthcare industry has to say about the benefits of Yoga on International Yoga Day 2019.
Dr Pankaj Gupta, President, IIHMR University, Jaipur
The various postures of yoga are beneficial in adding a steady amount of activity to the muscles which are good for the heart and blood vessels. These movements help muscles become additionally sensitive to insulin, therefore controlling blood pressure better. The stress- hormones are better managed, which prevents overeating or other destructive habits. The elasticity of muscles is increased, which adds flexibility to the body, curing accompanying diseases such as arthritis or osteoporosis, that limit flexibility.
Kanchan Naikawadi, Preventive Healthcare Specialist, Indus Health Plus
Yoga is an ancient way to shape the body and calm the mind as well. Today, it has become an integral part of urban cultures worldwide. Studies suggest that yoga is beneficial to curb cholesterol naturally without any side effects on your body which makes it a reliable fitness regime. Besides this, yoga helps in reducing the metabolic syndrome which further reduces the risk of heart disease, stroke and type-2 diabetes.
Dr. Tushar Kant, Consultant- Mental Health and Behavioral Science, Fortis Escorts, Jaipur.
"Yoga is gaining popularity as an accessible, acceptable and affordable practice for both mind and body. People are turning to yoga for mental health improvement. It has been observed that around 15-25% population is suffering from depression, in which around 10% of people are suffering from mild depression, and for that 10 % of people don't need any medication. So, here yoga comes into play. Yoga works as a natural anti- depression, anti-anxiety during the time of Increase in the Serotonin (a chemical that contributes to well being and happiness level) in the brain. It also helps in managing the day to day stress besides increasing self-confidence, memory and concentration. Stress is one of the major risk factors to develop depression. As around 30% of the population is suffering from stress issues, yoga helps in improvement of sound and effective sleep that helps them to reduce stress. It also helps to purify your though process and enables you to produce positive thoughts. Yoga also worked wonders for people, who are into substance abuse."
Dr. RK Srivastava, Senior Advisor, Innovation and Public Health, WISH.
"Conducting yoga camps in rural areas and integrating yoga programs into primary healthcare centers will promote preventive care, reduce the disease burden of non-communicable diseases, and lessen the load on secondary and tertiary healthcare centers.
This International Yoga Day, surprise yourself by starting a good habit and promise yourself the above advised health benefits. Turn to these age-old tradition practice for healthy body and mind.

Follow and connect with us on Facebook, Twitter, LinkedIn, Elets video