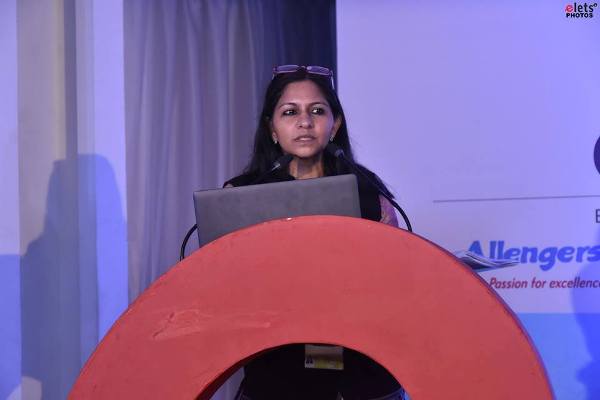 Speaking at the Healthcare Innovation Summit, New Delhi, Bhavana Saxena, Special Commissioner, Andhra Pradesh Economic Development Board, Govt. of AP, shared the health policies of Andhra Pradesh stating some of the incredible innovations taken up by the government. "Of all the states in the country, Andhra Pradesh has recently formed the separate happiness department. In the vision of the state, Amravati, which is going to be the new capital of the bifurcated erstwhile state of Andhra Pradesh, is going to be one of the happiest states in the world", said Bhavana.
"Our aim is to make Amravati as one of the top 3 happiest cities in the world by 2029. Talking about the happiness cities of the world, we are not underlining some abstract concept of happiness which is difficult to evaluate or quantify. We are talking about some global parameters based on the UN Empowerment survey which comes out with a happiness survey, giving rankings to different countries on happiness index", said Bhavana.
Further stressing on making Andhra Pradesh as one of the happiest cities of the world, Bhavana said, "With India ranking amongst 122 in the World Happiness Survey, Andhra Pradesh on the other hand has reserved its spot with 44th rank. We are moving towards a very specific quantified goal of making Andhra Pradesh to be one of the happiest cities in the world. Uplifting the healthcare system is one of the main parameters on which the happiness of a state is largely based upon."
With this background, a lot of innovations have been taking place in the healthcare policies of the government of Andhra Pradesh. Commenting on the proposed vision for the Amravati health city, Bhavana said, "We are aiming to make Amravati amongst the top 3 healthy cities in the world and a preferred medical and wellness tourism destination. The policies are designed in such a way that the healthcare ecosystem is created with integrated healthcare facilities for the citizens, inviting investments from the best in class healthcare services across the world."
Having said this, Bhavana talked about making Amravati a manufacturing hub for healthcare with adequate medical equipments to invite some of the best hospitals, doctors and clinics in the city.
Moving on, she gave an insight on what the growing pillars of the Amravati health city. She said, "To become one of the top 3 healthy cities in the world, it is important to have a preferable medical and wellness tourism destination anchored on excellence, innovation and education. We want to create healthcare delivery system which will be made possible by building hospitals, diagnostics labs, blood organ donation centres, promote wellness in the city, invite investments and urge practitioners to come into the city and setup wellness centres, yoga and meditation centres."

Follow and connect with us on Facebook, Twitter, LinkedIn, Elets video