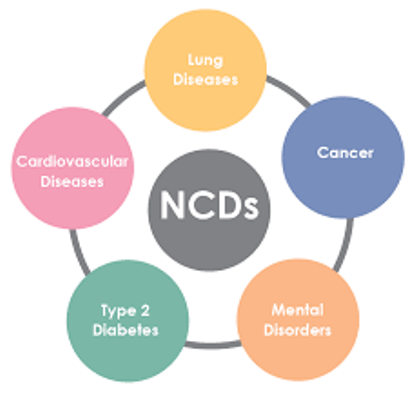 "We are living with double whammy. We have communicable diseases which have yet not controlled completely. In addition, there is a huge burgeoning of non-communicable diseases due to range of factors including lifestyle and food habits," said Dr Prema Vartaki, retired official, public health department, Municipal Corporation of Greater Mumbai(MCGM), while participating during a panel discussion on non communicable diseases(NCDs) at Urban Healthcare Summit, Mumbai.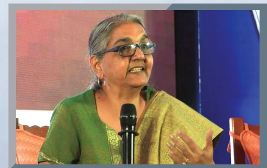 Obesity

Obesity is emerging as one of the most crucial public health problems. Even school children are getting obese day by day. Obesity is seed for the development of diabetes, hypertension and cardiovascular diseases. There will be a huge burden 20 years later if required steps are not taken to contain non-communicable diseases.
Preventions
Indians are prone to diabetes for the simple reasons. We were always hunters and gatherers. We always had to look for food, and always had to work to make that food edible. Even people who are not so rich and belong to 'poor section' of the society, consuming calorie dense food and are hardly doing any exercise. Our genes which were meant to conserve energy till we consume next course of meal, are getting food in plenty and no exercise at all.
MCGM aims to provide better maternal, child care
We at MCGM hospital are looking at maternal and child care services. The infant born to an undernourished mother or over nourished diabetic mother is a candidate for insulin resistant because he is again in the model of conserving energy. When this individual is born and fed to a nice plum looking child, you would realize that these are children who tend to land up with diabetes as well as obese offspring of diabetic mothers.
Genetic imprinting
We are looking at genetic imprinting. It means my grandmother's exposure to hyperglycemia imprints my maternal genes and I would possibly be a candidate for developing such disease.
If we have to win the battle against non communicable diseases twenty years down the line, our focus has to be mothers of today. We have to ensure that they are healthy and well nourished.
 We are working on a project on gestational diabetes. Even 19 and 20 year old pregnant women when screened, they turn out to be gestational diabetic.
At least 50 percent of them after they deliver and screened, are turning out to be overt diabetic.
Diabetic educator needed
We need educators and counselors at every stage of our life. The mother has to be counseled about good nutrition, how she influences their child about likes and dislikes in terms of diets. Not only we need committed counselors, but someone working with the community and talking to them in a language that is simple and pleasant. Even making a child makes the correct choices at lunch time is going to be huge factor, preventing childhood obesity. We need dedicated counselors and nutritionists at every schools, institutions and work place.

Follow and connect with us on Facebook, Twitter, LinkedIn, Elets video