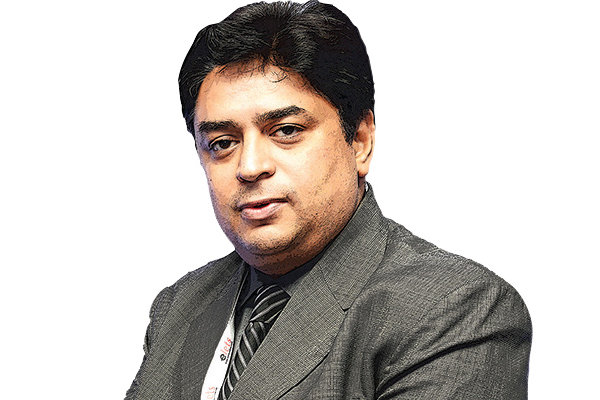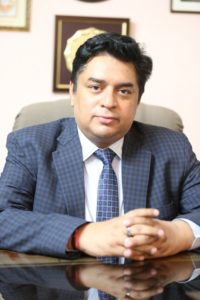 Implementing information technology in health comes with its own set of challenges and replicating the success of one intervention in other conditions is one of the major one that we face today, said Naveen Jain, Secretary, Department of Medical, Health and Family Welfare, and Mission Director of National Health Mission in Rajasthan while speaking at the 3rd Healthcare Summit Rajasthan organised in collaboration with eHEALTH magazine.
"Normally we talk about introducing information technology in health. But when we start implementing those IT interventions in health, many of us face a very strange problem, which is of replicating the same. We normally pilot IT interventions very well in health sector but when it comes to bigger states like Gujarat, Uttar Pradesh and Maharashtra and Rajasthan. It becomes very difficult to repeat the same success everywhere," Jain said.

Rajasthan, which is geographically the largest state in India, has tried to do many IT interventions on a large scale. Take for instance, making online bank payments to Accredited Social Health Activists, or ASHAs, and giving Janani Suraksha Yojna incentives to all women who deliver in government facilities.
"We thought of making online bank payments to our frontline workers ASHAs even before anybody else talked about it in India. We were successful in doing it, and in the last 2.5 years all 50,000 ASHAs in Rajasthan are getting their monthly incentives directly into their bank accounts," he said.
The success of this initiative encouraged the Government to plan other interventions on a much bigger scale. "That success inspired us to take many other interventions and doing it on a bigger level like giving JSY (Janani Suraksha Yojna) incentives to all women who deliver in government facilities. That number was huge, as in Rajasthan around 17 lakh births take place in a year, of which around 12-13 lakh births take place in government facilities," the MD of NHM Rajasthan said.
Speaking of the challenges, Jain said: "It was a huge challenge as we needed to collect the details of bank account of every woman coming to a hospital for delivery. The Rajasthan Government introduced a new scheme that every girl child will be given extra money. So, now the software has to take care of two interventions at the same time — you have to give JSY money to every child and a particular amount of money to only girl child… But now the initiative has been running successfully."
He thinks that to take this initiative deeper into the system — up to sub-centre level — may take some time "because our sub-centres are not so well equipped that we have a computer there with internet connection". "But since we have done so much, I think through tablets or a mobile app that day will also come soon. We are trying to achieve this target," he said.

Follow and connect with us on Facebook, Twitter, LinkedIn, Elets video