According to the recent World Health Organization (WHO) report, Childhood obesity, a condition in which a child is significantly overweight for his or her age and height, has increased at a remarkable rate. Reportedly, India witnesses 10 million cases of childhood obesity annually.

Methodology to Determine Obesity
As such,  direct determination of body fat is a difficult task, and diagnosis of obesity is mostly defined using age and gender-specific nomograms to determine Body Mass Index (BMI). Usually, children with BMI equal to or exceeding the age-gender-specific 95th percentile are defined obese.

Childhood Obesity – Key Takeaways
Childhood obesity, or also known as paediatric obesity, now a public concern due to an increased number of cases.
Usually self-diagnosable.
Lab tests and imaging often required for tracking the condition medically.
Can further lead to diabetes, high blood pressure and high cholesterol.
70% of obese youth had had at least one risk factor for cardiovascular disease.
Obese children and adolescents are at a greater risk for bone and joint problems, sleep apnea,  and social and psychological problems, such as stigmatization and poor self-esteem.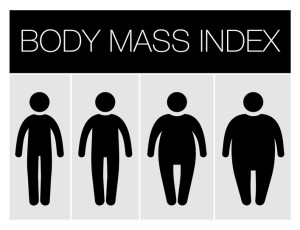 Understand the Difference Between Chubby and Fat
Parents and social institutions need to understand the difference between a chubby kid and a fat kid and spread awareness regarding the adverse effects of obesity. As the future of the country, children need to be healthy and fit by developing healthy lifestyle and eating habits and doing physical activity.
Warnings of WHO
Childhood obesity is now an exploding nightmare
Finds 41 million under-fives      overweight or obese
Many children growing in environments encouraging weight gain and obesity
The number of overweight children in lower middle-income countries like India more than doubled since 1990, from 7.5 million to 15.5 million
Nearly 48 per cent of all overweight and obese children aged under five lived in Asia and 25 per cent in Africa
–
Follow and connect with us on Facebook, Twitter, LinkedIn, Elets video