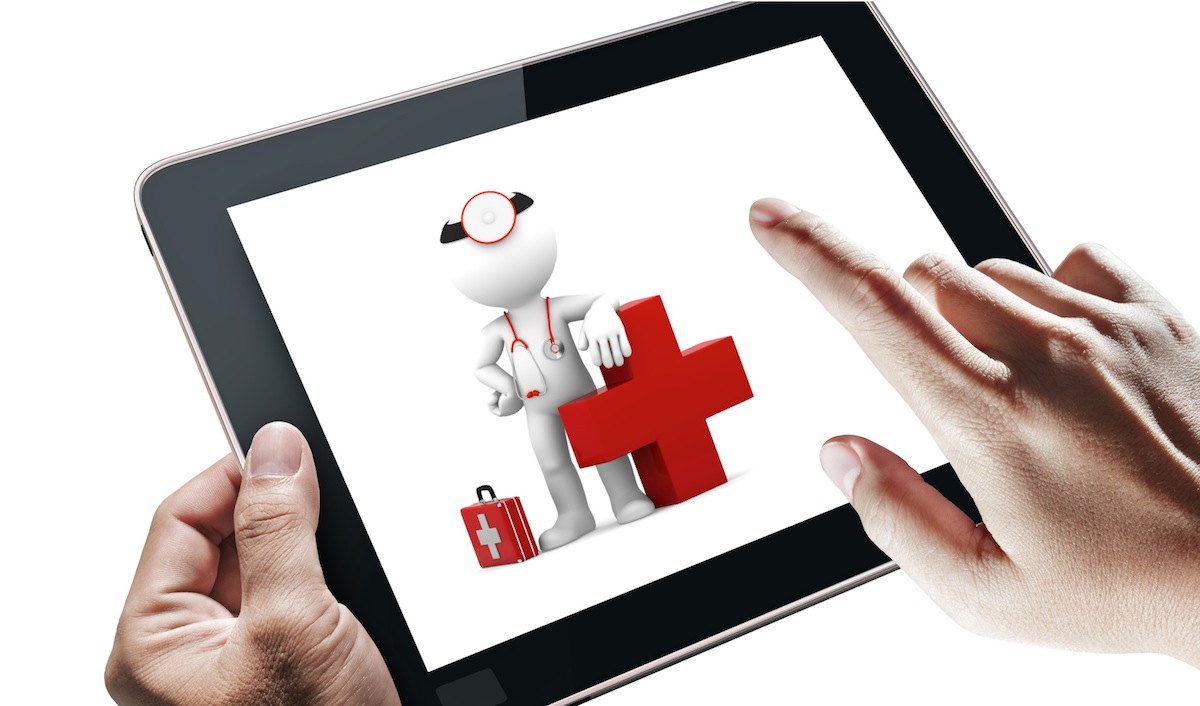 The Internet has transformed so many aspects of everyday life, it's almost inconceivable to imagine the world without it. From shopping to streaming media, and from playing video games to building romantic relationships, our habits are entirely different to how they were just 15 years ago.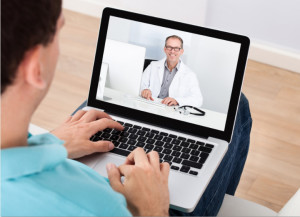 Telemedicine as a Trend
Another aspect of life the Internet has changed? The way in which we consult with medical professionals. Telemedicine was a major healthcare trend in 2015, and this has continued into this year too. In the past 18 months, more than 200 bills related to telemedicine have been proposed across the United States (US).
Research shows that 70 percent of patients feel perfectly comfortable speaking with a healthcare provider through video chat, email or text messages. Additionally, 76 percent believe having access to the care they need is more important than face-to-face interaction, prioritising the assistance itself over the more personal experience.
Implementing telemedicine systems into your medical practice's daily operations may carry a significant cost, yet the benefits they offer outweigh this initial investment. Not only does it improve your patients' access to care, but it also stands to increase your practice's revenue over time.
Using Telemedicine Reduces Your No-Show Rates
According to the Medical Group Management Association (MGMA), no-show rates at medical practices across the states are between 5 and 7 per cent.
First and foremost, this takes valuable time out of your day; after all, every slot counts at a busy practice, with patients often competing for the most convenient appointments. For people working full-time, finding time to actually visit the local medical practice is incredibly hard. Sometimes, life interferes, and making a scheduled appointment is simply not viable. As a result, a slot goes to waste when it could be assigned to another patient.
Telemedicine, on the other hand, reduces the risk of no-shows. With patients able to simply hop online to consult with their physician, appointments can be held at almost any time, any place. While making a face-to-face appointment may be impossible if a patient is stuck at work or in traffic, patients are much more likely to accept a video chat which takes just a couple of minutes out of their day.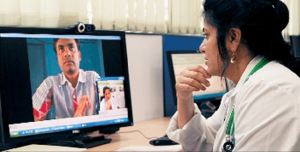 Accommodating Same-Day Consultations
Same-day appointments are ideal for patients seeking reassurance about a worrying problem, or if they are due to go on vacation the following day. However, actually securing a same-day consultation can be difficult, if not impossible in busier practices. Some patients may forgo an appointment altogether.
Virtual same-day appointments are much easier to accommodate with telemedicine services. Finding a few minutes here or there to squeeze an extra patient in is far easier, as you can notify them when a slot is available between appointments (or to replace no-shows). This cuts the risk of patients visiting other practices or clinics, and ensures more billable time for you.
Without doubt, telemedicine has significant potential to increase your revenue while providing patients with a more convenient, more accessible service. Investing in the right technology is vital, though. According to Tony Zhao, CEO of video chat company Agora.io, outstanding connectivity is a must.
You simply cannot expect patients to pay for shoddy service. If they were to visit your office, only to find you unable to actually answer their questions or ignoring them altogether, would you still feel justified taking their money? Of course not.
Tony continues on This is equally true of telemedicine consultations: poor connections can ruin the entire experience, leaving patients unable to see, hear or understand you. Relying on the general Internet can leave you exposed to lagging, loss of visuals, or complete black-outs " which is unacceptable, especially when people's health is the topic of discussion.
Instead, invest in a quality service which offers a stronger, more efficient connection. The more powerful the signal, the better the video-chat experience will be " keeping patients satisfied, happy to pay, and willing to come back again and again.
Boost Your Patient Flow and Recapture Valuable Billed Time
Keeping your practice flowing smoothly is often easier said than done, with patients arriving late or appointments overlapping. With the best telemedicine software able to arrange video chats into neat schedules, you can simply move from one call to another with a minimum of delay. The faster and more convenient a patient's consultation is, the more likely they are to return for future appointments.
As video-chat meetings are much more convenient for busy patients, you can rest assured of cutting unbilled time.
Recapturing billable time can help your practice's revenue rise over time, without requiring any significant changes in your everyday work: you simply provide patients with a more accessible, simple process they are happy to pay for time and time again.
Improve Billable Off-Hours Services
Telemedicine allows you to improve off-hours care, even working from home. Rather than visiting a patient to check up on them, or taking a phone call in the middle of the night, you can offer on-demand telehealth consultations at a fair price. This transforms urgent calls into additional profits, while providing patients with the flexibility modern lifestyles demand.
Attracting and Retaining New Patients
As 74 per cent of the US consumers questioned are happy to use telemedicine services, you can tap into a wider patient base by integrating these into your practice. Embracing cutting-edge technology can give you an edge over competing practices, attracting new patients and boosting retentions through improved flexibility.
In the digital age, convenience is key: we expect the solutions we want now, with a minimum of waiting. For minor complaints, the prospect of having to find time for an inconvenient appointment, get to your practice, and sit in a crowded waiting room can be grueling enough to put some patients off.
The chance to consult with you from their living room or place of work is a major improvement, and sure to keep patients satisfied.
As you can see, implementing telemedicine into your medical offerings delivers a wide range advantages to you and your patients. Have you thought about integrating cutting-edge telemedicine technology into your medical practice to increase revenue and save money yet?
About the Author
JT Ripton is a freelance healthcare, technology and business writer. He loves to write to inform, educate and provoke minds. Follow him on twitter @JTRipton

Follow and connect with us on Facebook, Twitter, LinkedIn, Elets video