In a remarkable Harvard Study, the key reasons behind the high drug prices in the United States (US) have been revealed. The revelations are quite an eye-opener. The new paper titled The High Cost of Prescription Drugs in the United States: Origins and Prospects for Reform published on August 23 has been authored by Harvard Medical School doctors Aaron Kesselheim and Jerry Avorn, and jurist Ameet Sarpatwari.
The paper underlines the larger role of the state in granting amonopoly to big pharma companies, which enables them to have market exclusivity and determine drug prices according to their will. With an increased emphasis on the need to have regulations to restrain price rise of drugs, such a study can play a crucial role in strengthening a public debate on discriminatory practices and enormity of the problem.

Methodology
In order to derive the conclusions, the researchers reviewed thousands of studies published from January 2005 to July 2016. Post research, they found complicated and deep reasons behind high drug prices and published their findings in JAMA, the journal of the American Medical Association. The study was funded by the Laura and John Arnold Foundation with additional support provided by the Engelberg Foundation.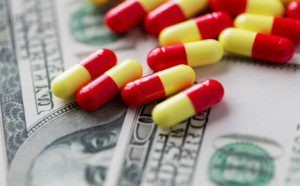 Key Findings
Unlike other countries where national health programmes have government entities to control drug price and coverage of drugs whose prices are excessive, Medicaid in the US is mandated to cover all drugs approved by the Food and Drugs Administration (FDA), despite the availability of a cheaper and equally impactful drug.
The entire patent system which was introduced to encourage innovation is tweaked to allow market monopoly for a longer duration and keep generic drug manufacturers out of the market, as with 2 generics in the market, the original price of the brand name comes down by 55 per cent and with 5 generics by 33 per cent.
Application backlogs at FDA discourage generics manufacturers to win approvals to make drugs unprotected by patents.
Switching to a generic drug mandates patient consent which causes delay and loss of money.
The connection between high research and development (R&D) expenditure and high prescription drug prices is not really justified. The price is largely determined on what the market can bear as the companies mostly spend only 10 to 20 per cent of their revenue on R&D.

Follow and connect with us on Facebook, Twitter, LinkedIn, Elets video