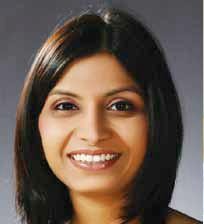 Sweta Mangal, CEO, Ziqitza Health Care Limited (ZHL) reveals the journey of Dial 1298, in conversation with Nikita Apraj, Elets News Network (ENN)
Started with 10 Ambulances in Mumbai seven years ago, ZHL today runs 868 Ambulances across the country with more than 4500 people working with the company. The name Ziqitza comes from words " jigyasaa (quest for more knowledge) and chikitsa (medical treatment). Born with a vision to serve Indias Ambulance need, Ziqitza has served around 20 lakh people, out of which 6261 were babies delivered on-board.
The business
ZHL serves three verticals " a Public Private Partnership model- Ambulance service 108 under NRHM, its proprietary Ambulance service 1298 and outsourced Ambulance services to hospitals. ZHL operates 108 services in Rajasthan, Bihar, Kerala, Punjab and is soon expanding its services in Odisha from 5th March 2013.
ZHL put out a standardised ambulance service. Any ambulance in Ziqitzas caravan is same and provides
1298 model works on cross-subsidy wherein customer pays based on the destination. A patient going to private hospital pays the full fare and those who choose a Government hospital, pay subsidised fare. This is based on an assumption that people going to government need subsidised services, Sweta Mangal, CEO, Ziqitza Health Care Limited (ZHL) explains. Besides these two numbers, ZHL also provides services to any hospital that wants to provide their patients an ambulance service.
Expertise and training
Being totally inexperienced in ambulance business, we decided to take help from those who are best in the world, Mangal adds further, after a long pursuit, the London Ambulance Service (LAS) decided to help ZHL start similar services in India. Entire working of 108 under ZHL and 1298 is based on LAS model. Emergency Medical Services
Corporation (EMSC), US has helped us in terms of processes, protocols and training standards, etc.
Pioneer in ambulance industry
Back in 2005, Ambulance was not an industry in India. It was confined to NGOs and political parties. ZHL put out a standardised Ambulance service with standardised prices. ZHL Ambulances have rate card and users pay as per their usage, she says.
Transparency and ethical values makes us stand out, whatever we have built till date is done without taking any shortcuts and we are proud of it, she adds.
First Responder Programme
Saving life is a function of multiple stakeholders. In an emergency, a person can help you immediately may be a person standing next to you. However, they can only help if they know what to do, she unfolds the genesis of First Responder Programme (FRP) which recently entered Limca Book of Records for successfully training 5143 participants in six months.
We launched free FRP camps in schools and colleges of Mumbai, Rajasthan and Kerala because running an Ambulance services without educating people will be futile, Sweta adds.
1298 helpline for women and senior citizens
We have tied up with 75 NGOs to help women in distress. These NGOs are doing very effective work in their field; however women in distress are not able to reach them many times. We act as a bridge between women in distress and these NGOs. she adds.
The senior citizens helpline works closely with 10 prominent NGOs in the field. Any senior citizen requiring assistance can Dial 1298 which will connect them to a counsellor who is available  24 x 7 to assist them.
Future plans
She reveals, In near future, we want to be the top ambulance company in the developing world. We also want to provide our services in more states of India. The knowledge we have gained over the years running this business in India is very valuable. We would like to utilise this knowledge in other developing countries.


Follow and connect with us on Facebook, Twitter, LinkedIn, Elets video