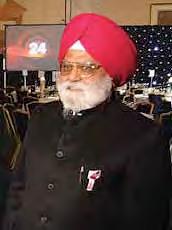 Empowering women with knowledge of awareness and early detection has resulted in the addition of its fifth Mammomat Van for breast cancer detection in Punjab
ROKO Cancer Charitable Trust is an initiative of the MKC Trust, UK. ROKO is a charity which engages itself in breast cancer awareness and early detection from past six years now. We have points of presence in 17 states of the country and focus on spreading knowledge and reducing ignorance and myths about the disease cancer.
ROKO also joined hands with Hewlett Packard (HP) and HP as part of its social sustainability initiatives made a contribution to society by sponsoring for a month long camp in the various villages of rural Haryana. ROKO has also been currently working with O P Jindal Grameen Jan Kalyan Sansthan which is an initiative by Member of the Parliament Naveen Jindal for the health and the upliftment of women in the rural areas. Health is a major focus point for this Sansthan and ROKO has partnered with it for taking this cause ahead.
The inauguration of this camp took place on the 25th of July in Chausala, village in Kaithal, Haryana. ROKO Cancer would also be holding camps in Kurukshetra in villages namely, Pehowa, Ladwa, Gandhinagar, Peepli, Shahbad, Rajaud, Keorak, Fatehpur and Sewan in the following weeks.
OP Jindal Grameen Jan Kalyan Sansthan was instrumental in the arrangement of this camp.There were 207 breast examinations, out of which the suspected cases which were 22 cases were sent for mammograms, blood pressure monitoring for 60 patients were done with sugar estimation and ECG for 15 people. Amongst this, 14 high blood pressure cases were detected and four cases with diabetes.
Till date ROKO has examined more than two lakh cases and done more than 50,000 mammograms with cases being positive across 17 states of India in the different villages.
Another reason, which environmentalists bring up, is the green revolution in Punjab. Due to the Green Revolution, there has been rampant use of pesticides and different chemicals and as a result, cancer cases have increased and children have been born with abnormalities. There is now growing recognition for the need of early diagnosis through screening through social mobilisation initiatives with the community as a critical stake holder, comprehensive and treatment facilities and well recognised treatment protocols.
According to the Chairman, APS Chawla, he says, Cancer is a deadly disease but does not mean death. It is a myth that people have, that if they get cancer they are going to die. This is another myth that got busted. Cancer if detected and treated at the right time, some cancers arecurable. Awareness and early detection is very important for empowering them with knowledge and information about the disease.


Follow and connect with us on Facebook, Twitter, LinkedIn, Elets video