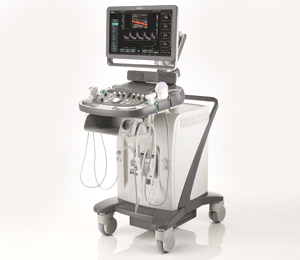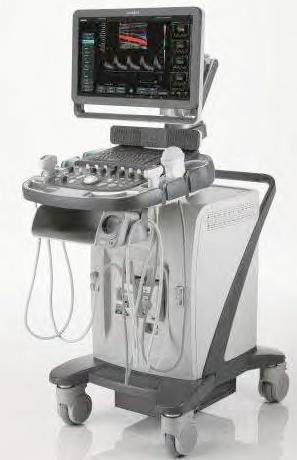 Siemens has launched ACUSON X700 ultrasound system in the mid-range segment, providing excellent image quality and diagnostic confidence for a wide range of clinical applications. Diagnosis of difficult to scan patients like obese, old people, children or accurate diagnosis of difficult ailments like tumors, abnormalities with the foetus, etc. was possible only on premium ultrasound systems that come with very advanced technologies and transducers. By and large these machines are  installed at hi-end diagnostic centres or hospitals, which are not always affordable to the masses. Siemens has thus introduced the ACUSON X700 ultrasound system, which incorporates these advanced technologies so that midrange hospitals and diagnostic centres can provide the same facilities like the hi-end healthcare providers.
ACUSON X700 is a powerful system that offers image quality, advanced technologies and intelligent workflow solutions at an excellent price/performance ratio. It comes with the dynamic tissue contrast enhancement technology that improves borders and reduces speckle/noise, facilitating subtle tissue differentiation, thus allowing faster examination with accurate diagnosis.
Another hi-end feature is, tissue grayscale optimisation technology that provides instantaneous, one-button image optimisation by automatically adjusting the image brightness to the tissue type being imaged. The ACUSON X 700 systems also features workflow solutions that support workflow, ensure exam consistency and enable high patient throughput required by various clinical departments. Moreover, the system features a new design for improved usability, including a 20-inch LED display that allows relaxed viewing of images with detailed information.
Ashis Dey, Business Head-Ultrasound, Siemens Healthcare says, Siemens is an innovation leader and has always introduced innovative healthcare solutions for healthy future. With ACUSON X700, we are targeting the mid-range customers, who will be able to experience hi-end performance for faster diagnosis and better patient care.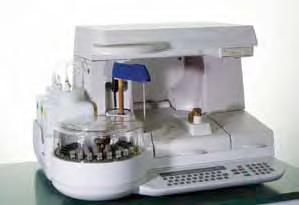 Suburban Diagnostics Unveils ImmunoCAP
Suburban Diagnostics presents ImmunoCAP, an allergy blood test machine that can help detect whether a patient has allergies and diagnose the exact cause of it. Based on the results the doctor can craft an individual action plan and prescribe simple measures to reduce exposure to the identified triggers (For example: excluding specific foods from the diet)
A correct diagnosis goes a long way in diminishing the symptoms, the risk of a severe allergic reaction and the need for temporary medication. It is a first step for an allergy patient towards a healthy life.


Follow and connect with us on Facebook, Twitter, LinkedIn, Elets video