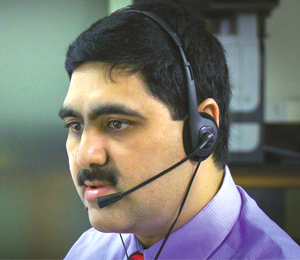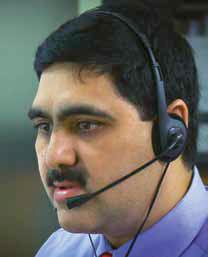 Dr N Ramakrishnan AB (Int Med), AB (Crit Care), AB (Sleep Med), MMM, FACP, FCCP, FCCM, Managing Director, Chennai Critical Care Consultants, speaks to Sharmila Das, ENN, on how Tele-ICU can help Indian healthcare
Is the change in disease burden profile in India changing the demand of critical care?
Indias healthcare sector is very unique. As we all know the average lifespan of a person is increasing and the need for critical care is high in the last twenty percent of our life. Most elderly people require hospitalization in Intensive Care Unit (ICU) in the last two years of their life and that is one part of the burden. The other very unfortunate aspect is that we see a lot of young people admitted to ICU because of trauma and adverse effects of lifestyle diseases like diabetes and hypertension. In the years to come, the number of young and elderly patient we treat in the ICU will only multiply. We do not have enough manpower to manage the situation and have to look at innovative solutions.
Do you think technology can come handy in addressing the crisis?
Absolutely. The Medical Council of India (MCI) has recognised critical care as super specialty. The first set of institutions offering DM (Critical Care) will create only 8-9 critical care specialists (Intensivists) after three years. Even if more institutions start offering such training, the numbers would not be adequate for several years. We have to use the existing manpower very resourcefully so that expertise is available to more people. And here, technology has a role to play. With technology, Geography is now History as we can reach any part of the world through remote monitoring.
What are the current challenges facing critical care in India?
The very definition of critical care units is itself questionable in several parts of India. There are no standards or guidelines for ICU designs or level of care that they could provide. To a common man, this leads to confusion that any critical care unit could handle even complex medical problems, which is not the reality. The second challenge is the non-availability of skilled manpower. It is not about the availability of qualified critical care doctors alone, the system has to be supported by trained critical care nurses, physiotherapists, clinical dietitians and nutritionists.
What are your suggestions to deal with the situation?
First of all, awareness needs to be increased both among the general public and healthcare professionals. In todays world everyone would want their child seen by a pediatrician and any chest pain managed by a Cardiologist. So, why settle for anyone other than an Intensivist to manage a critically ill patient? We also need to understand that providing critical care is truly a multidisciplinary concept and the Intensivist needs to be supported by appropriate trained staff.
What is Indias position in delivering quality critical care?
We should be very proud of the fact that nothing is impossible in India. I am currently the Vice President & Educational Coordinator of Indian Society of Critical Care Medicine and it is great to have 5, 500 strong members active in Indian critical care. Our professional society is focussed on education & training in critical care and we are pleased with the enthusiasm of existing members in updating their knowledge and also the enrolment of several new members every year who are keen on furthering their training in this field.
While the society has developed guidelines and position statements we need support from quality accreditation organisations like the National Accreditation Board for Hospitals & Healthcare Providers (NABH) to help implement these. Collaborative effort of the society & NABH will redefine critical care and ensure high quality & patient safety.


Follow and connect with us on Facebook, Twitter, LinkedIn, Elets video