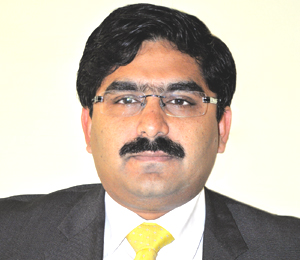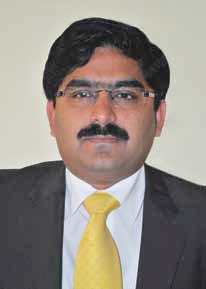 The healthcare ecosystem in India is at an inflection point. While the outlook for the healthcare industry is optimistic, there is a need to move towards an integrated healthcare delivery system, which leverages technology and has the patient at its center Say Nilaya Varma, Partner, Health & Public Services, Accenture India.
The growth of a nation is not just about tallying its industrial, agricultural and services balance sheets. It is equally about tallying its performance on the human development indices. The state of its healthcare is one of the critical measures of how a nation state is performing. For a country the size of India, that is even more important.
The Indian healthcare industry is all set to grow to over USD 280 billion by 2020, which is a growth of over ten times from 2005. This growth has been driven by several factors, including demographics, increase in awareness levels and availability of medical care in India.
Changing with the times
Conducive demographics: While the population growth rate for India has steadily gone down, it is still at over 1.3 percent and is not expected to go below one percent in the near future. Also, it is interesting to note that our population aged above 60 years is projected to grow to around 193 million, compared with over 96 million in 2010. This change in the population pyramid is expected to fuel the demand for healthcare in general, particularly lifestyle diseases.
Rising affordability: In the past decade, India has witnessed a rapid increase in levels of wealth and disposable incomes. Coupled with a better standard of living and health awareness, this has led to an increase in spending on healthcare and wellness.
Increase in lifestyle diseases: Lifestyle-related diseases comprised 13 percent of total ailments in India, according to a 2008 data, and this number is expected to increase to 20 percent by 2018. This is expected to trigger an additional demand for specialised treatment, which in turn, will lead to increased margins for hospitals since these diseases lie at the high margin end of the spectrum.
Health insurance and medical tourism: While out-of-pocket spending remains the mainstay of healthcare expenditure, health insurance is gaining momentum in India.The increasing penetration of health insurance is expected to significantly increase the affordability of healthcare services, driving up the demand for preventive healthcare and curative services. Medical tourism is also driving the healthcare market in India.
The fact that the treatment for major surgeries in India costs approximately 20 percent of that in developed countries; coupled with the high quality of care in Indian tertiary and specialty hospitals makes medical tourism attractive for patients from developed as well as emerging economies.
Challenges to growth
Despite such strong factors working in the industrys favour, there are several systemic challenges that also need to be addressed.
Dual disease burden: Even asthe incidence of lifestyle diseases is steadily on the rise, a vast majority of rural and poor patients still suffer from infectious and acute diseases.
Low penetration of insurance and other payer mechanisms: The overall quantum of health insurance may have increased, but it is largely limited to urban areas. In other areas, especially rural, people continue to spend from their own pockets.
Inequity in infrastructure: While the urban India is witnessing a mushrooming of world-class medical facilities, the rural areas are bereft of even basic healthcare facilities. This has resulted in severe inequities between the urban and rural areas across all
major health indicators.
Low levels of healthcare spend: The per capita spend on healthcare (both public and private), as well as the healthcare spend as a portion of the comparable economies, and way below global averages.
Patient/consumer centric healthcare
Given the nature of the healthcare ecosystem in India, several hospitals and other health facilities are waking up to the need for patient-centric care. At the core of this approach is the customer or the patient. It links multiple levels of care management, coordinates services and encourages professional collaboration across a range of care delivery.
Integrated healthcare is another approach that is being increasingly used. It is not about structures or common ownership or bearing insurance risk, but about networks and connections, often between separate organisations, that focus the continuum of healthcare delivery around patients and populations. The models of integrated healthcare vary from entailing contracts with private providers to legislation driven approaches.
Whatever the approach, the objective is to ensure that the most appropriate and efficacious care is provided where and when it is needed. Common among all these approaches are significant initiatives to share information on quality, costs and outcomes across healthcare delivery"the core of connected health.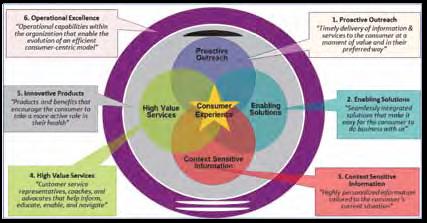 The connected health ecosystem
This approach to healthcare delivery leverages the systematic application of healthcare information technology to facilitate the accessing and sharing of information, as well as to allow subsequent analysis of health data across systems. The ambition of connected health is to connect all parts of a healthcare delivery system, seamlessly, through interoperable health information processes and technologies so that critical health information is available when and where it is needed.
By structuring and exchanging healthcare information to center care delivery around the patient or a defined population, connected health facilitates improved care coordination, disease management, and the use of clinical practice guidance to help reduce errors and improve care.
The journey to connected health
There are three milestones on the journey to connected health:
1. Healthcare IT adoption: The planning, construction and use of a digital infrastructure.
2. Health information exchange: The exchange of captured health information between clinicians, across administrative groups and with patients.
3. Insight driven healthcare: The use of advanced analysis of data to better inform clinical decision making, population health management and the creation of new care delivery models.
As the functionality and adoption of connected health increases across the health system, so does the potential for increased benefits and the creation of greater levels of value.
Clinical efficacy: Early benefits from healthcare IT adoption and Health Information Exchange include reduction in duplicate tests, quicker access to vital patient information and reduced costs.
Shared knowledge: Deepening connectivity can help reducemedical errors and improve carequality, for example through druginteraction alerts, greater use of evidence-based care protocols and new capabilities in managing population care, which increase the potential for preventive and lowcostcare for chronic conditions.
Care transformation: Advanced analysis of data captured and exchanged in the first two stages informs clinical decision-making population health management and the creation of new care delivery models, including patient self-management and better care coordination across settings.
Although there is close alignment between the stages of the journey, the groups of connected health functionalities and the levels of value creation, each demands careful, dedicated planning, management and expertise if the benefits of connected healthare to serve the interests of clinicians, healthcare organisations, patients and society as whole.
It is advocated that organisations or systems that are embarking on the connected health journey begin with a clear assessment of their own current healthcare IT functionalities as well as their own capabilities and external factors that will influence their journey. We believe that the six dynamics of connected health success provide a solid basis for such analysis.


Follow and connect with us on Facebook, Twitter, LinkedIn, Elets video