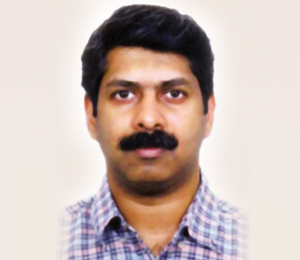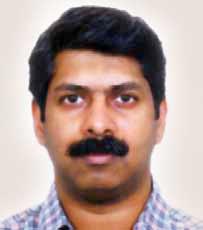 Pulmonary Arterial Hypertension is a serious medical condition which the average person may not have heard off, but if untreated it can be worse than having cancer
By Dr Arun Nair, Consultant in pulmonary diseases, Narayana Hrudayalaya Hospital, Bangalore
Pulmonary Arterial Hypertension is a progressive disease of the blood vessels of the lungs which get stiffened, narrow and damaged to the extent that blood flow through these important channels get increasingly difficult. This results in a strain on the functioning of the right side of the heart and eventually leads to failure of the struggling heart and causes death.
There are several challenges when it comes to an early diagnosis of PAH as the initial symptoms of breathlessness, fatigue and weakness are very non-specific and patients are often misdiagnosed to have asthma, anaemia, heart failure and chronic obstructive pulmonary disease (COPD). Untreated from the time of diagnosis, a majority of patients with this lethal lung disease would live around 2.5 to three years. For those who do find their way to a trained pulmonary hypertension lung specialist at a dedicated centre, the survival is improving remarkably due to advances in targeted drug therapies which have evolved over the last 15-20 years. While continuous intravenous prostacyclin based drug therapies remain the trail blazer in terms of improving patient outcomes, targeted oral drugs have been developed over the last 10 years which make effective treatments more patient friendly.
There is increasing recognition that this complex lethal disease has several causes (connective tissue disease, congenital heart disease, liver disease, HIV, etc.) and this was highlighted by the updated data point clinical classification from 2008. What is also clear is the fact that not all forms of PAH can be suitable for treatment. Further, inappropriate treatment can make the patient worse and even lead to premature death.
Internationally, care for this rare relentlessly fatal condition is provided at specialised units who have the requisite skill mix and experience to manage this condition. The Pulmonary Hypertension Service at the Narayana Hrudayalaya Group of Institutions will be the first dedicated specialised unit in the management of pulmonary arterial hypertension within the state of Karnataka and possibly India.
The Echocardiogram (if done systematically by a trained personnel) remains the best simple test to screen for this rare condition. At this new centre, the first priority in newly diagnosed patients will be to assess the extent of the damage done to the pulmonary blood vessel and heart by doing a right heart catheterisation. This procedure which is performed by introducing a small catheter through the large blood vessel in the neck allows him to accurately measure the pressure within these large blood vessels and provides valuable information on the function of the heart. This procedure is often followed by testing the ability of the blood vessels to dilate in response to a inhaled drug called nitric oxide which helps him assess the ability of the blood vessel to open up in response to vasodilator drug (drugs which help dilate the narrowed pulmonary artery blood vessel). This helps identify a small group of patients (around 20 percent) who would respond very well to simple treatments called Calcium Channel Blockers. The assessment process which is carried out as an inpatient is far more detailed and includes other tests to measure the patients exercise capacity, heart function from Echocardiogram, lung function, CT/ MR scans amongst others. The key focus remains to accurately assess the cause and extent of the disease process so that appropriate treatments may be provided when necessary with arrangements for periodic follow up.
There is increasing recognition of Chronic Pulmonary Embolism (a disease caused by the presence of recurrent/persistent blood clots within these large blood vessels within the lung) which if left untreated can lead to critical reduction in the blood flow to the right heart, increasing the pressure within the pulmonary blood vessels eventually causing the right heart to struggle to pump the blood forward into the left side of the heart and over time causes heart failure and death. This condition which is known as chronic thromboembolic pulmonary hypertension (CTEPH) if recognised early can benefit from surgery to remove these organised blood clots by a procedure called Pulmonary Thrombo- Endarterectomy (PTE). This surgery is a life-changer for a majority of patients with CTEPH, and therefore, the gold standard when it comes to treatment if the patient is assessed properly. Dr Devi Shetty and his colleagues are the surgical experts in this critical procedure and have already performed more than 400 such procedures successfully at Narayana Hrudayalaya.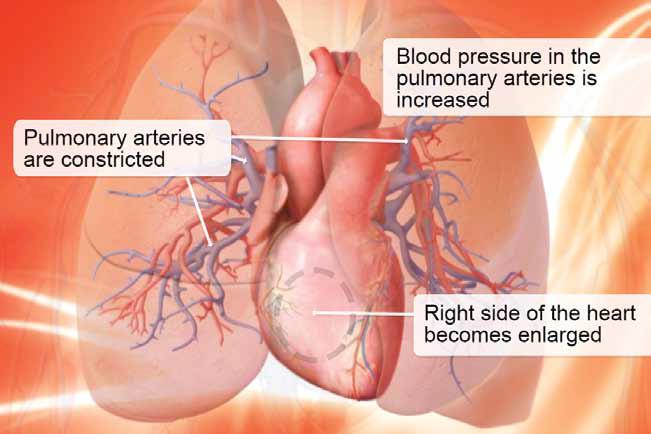 Care for this rare relentlessly fatal condition is provided at specialised units who have the requisite skill mix and experience to manage this condition. The Echocardiogram remains the best simple test to screen for this rare condition
In general, while patients may never be able to achieve the same levels of exercise when compared to their pre disease fitness levels, we have certainly seen a lot of patients who were previously bed bound now able to walk with a phenomenal increase in their overall quality of life and a new perspective on life on treatment. Current advances do mean that we can control the disease a bit better, but as yet we cant cure them. On the bright side, there are exciting research programmes internationally which we would soon hope to contribute to which may bring the prospect of cure closer to reality in years to come and yes there is a glimmer of light at the end of this tunnel.


Follow and connect with us on Facebook, Twitter, LinkedIn, Elets video