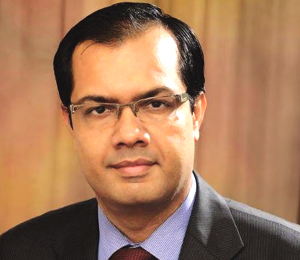 In order to make healthcare accessible to the remotest of the villages in the country, HP has inked a pact with SHARE India to deploy the companys cloud enabled healthcare solutions in rural Andhra Pradesh
HP intends to transform an existing rural health center in Aliyabad, located 45 kilometers from Hyderabad, into an eHealth Center by deploying a fully integrated cloud technology solution. The solution will connect the medical equipment deployed at the eHealth Center with an eHealth Cloud and collect basic patient health data to enable better medical diagnosis. The eHealth Center will also provide remote consultation using built-in video conferencing options.
This cloud-based e-health solution is a potential game-changer and reaffirms HPs vision that innovating technology can strengthen healthcare systems and improve access to medicines, quality treatment and better care, said Dr Jaijit Bhattacharya, Director, Government Advisory, South Asia HP. He further added, We want to pick up more domestic manufactured equipment. It will help in integration.
Dr PS Reddy, Chairman, SHARE India said it is important to expand the gamut of tele-medicine. It is important to take tele-medicine in most interior villages.
SHARE India, a NGO is recognised as a Scientific and Industrial Research Organization (SIRO) by the Ministry of Science & Technology, Government of India for its work to improve healthcare awareness and facilities to the underprivileged in India through affordable community welfare initiatives.
The eHealth Center is expected to give close to 20,000 people across 10 villages an opportunity to receive quality diagnosis and treatment from doctors seated at a telemedicine studio in SHARE India – MediCiti Hospital at Ghanpur Village in Medchal Mandal, Ranga Reddy district of Andhra Pradesh. The patients will have direct interface with doctors remotely through a video conferencingfacility and will be assisted on-theground by interns, paramedics and nurses from the MediCiti Institute of Medical Sciences (MIMS). MIMS will also provide weekly supplies of medicines and other consumables to the eHealth Center.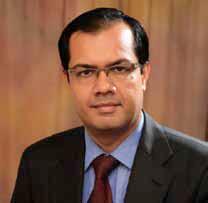 Dr Jaijit Bhattacharya, Director, Government Advisory, South Asia HP, speaks to Aparajita Gupta about HP about the companys telemedicine models
What are the things, which you think are crucial for telemedicine practice?
HP is focused on helping the state and central governments achieve what they want. Very clearly, from Indian perspective, healthcare is an important issue. The first initiative we took was Tatkal Kaksha, which was launched in 2011. We thought of doing a similar thing in healthcare. We have done a detailed research of 10 years in tele-medicine. We found out that the vital statistics of the patients are not provided, in such practices. We decided that the first step towards having a complete remote medical consultation is to make sure that the equipment is integrated back to the health cloud for collecting health data and for that the data should be available to the doctor to actually make the diagnosis. We have built the complete solutions based on that.
Which are the places where it has been already rolled out and what your future plans?
This has been rolled out in Haryana so far. It is being rolled out in Uttar Pradesh and Maharashtra and now in Andhra Pradesh. It is happening parallelly. We have the plan to roll out 25 more as part of the CSR initiative. A few of them will be in the Northeast India as well, like in Assam. We are still learning and that is the reason we are not rolling out the service at too many places.
What is your model for ution of tele-medicine project in Maharashtra and Uttar Pradesh?
We are now looking at strong partners, who will roll out first 4-5 of these solutions, so that the system does not fail. So far, we have not partnered with any company. We have partnered with social workers both in Maharashtra and Uttar Pradesh.


Follow and connect with us on Facebook, Twitter, LinkedIn, Elets video