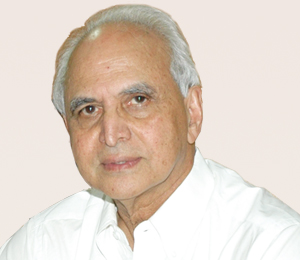 Dr PS Reddy, Chairman, SHARE (USA), SHARE Medical Care & SHARE INDIA, MedCiti Institute of Medical Sciences, Hyderabad, India spills the beans to Aparajita Gupta, ENN about the telemedicine initiative his organisation has taken
How has been the journey of SHARE India so far?
I enjoyed as much as probably mountaineers climbing Mount Everest would enjoy with all its coldness and tribulations. Good news is I was not killed by an avalanche.
Now you are focusing on telemedicine in rural region, what is your plan for telemedicine in the future?
Rural people have an easy access to Registered Medical Practitioners (RMPS) who are easily accessible but not so well trained and also do not have easy and affordable access to technology. Telemedicine should make modern tools for diagnosis available and affordable to remotest areas. These can be used by welltrained low cost healthcare personnel. Intelligence can be built into the system to guide the worker for immediate referral or for consultation. Availability of consultant for consultation is key integral part of the system.  Accessible and affordable modern tools, with built-in intelligence, low cost well trained health workers to acquire the signals and available consultants for telemedicine are required.
What are SHAREs thrust areas?
SHARE strives to improve healthcare of rural population using information technology, telemedicine and low cost well trained health workers.
How well equipped is our country to adopt telemedicine?
Country is well equipped to experiment with telemedicine and find out how best it can be adapted.
What is the future of telemedicine in India?
The future is in telemedicine only. Even in advanced countries like the US, e-medicine is enormous. Earlier in many treatments we used to admit patients in the hospitals for five days and seven days but now most of the times we send them back in one day. In future medicine, there are no rooms for hospital beds. There will be only intensive care units, but there will be no regular beds. For disease like pneumonia and others we no longer need patients to be admitted in the hospitals. We need to admit a patient when somebody undergoes a bypass surgery, when somebody needs to be intensely monitored then we need intensive care unit and one is needed to be admitted. Among all the hospitals, 90 percent and over are regular beds, there is no future for those beds. It will be taken over by the telemedicine.
How appropriate is telemedicine for our country?
If telemedicine is the future for industrialised place like the US, it is much more appropriate for our country. In India, in villages there is no infrastructure at all. In India, we are doing it in the other way round. In the US, they have beds and everything, they are planning to close it, but here we do not have anything, instead of opening it, we are leap-frogging to the technology of e-medicine.
Our industrial cities will go through it, but villages do not have to. This is where the transformation is taking place. The only question is, whether the e-medicine is ready for all sorts of diseases? No, we are at the beginning of it. Still we are taking baby steps. Apollo Hospital was the pioneer, which started with e-medicine 10 years ago. But its project was not very successful. So people have learnt over last 10 years what it takes to translate this visionary telemedicine into practice. If you set-up a remote centre, you have to obtain the signals for the pulse rate, the respiratory rate, etc. Infrastructure has to be in place.
Is telemedicine a threat to the present day hospitals? If the hospital beds vanish due to telemedicine, wouldnt that be a deterrent for the hospitals?
There is no immediate threat. Initially requirement for beds may increase. Telemedicine in the long run when it fully matures can decrease the number of hospital beds, but that is distant future.
Do we have indigenous tools to support telemedicine in India?
Most of the tools are available in India.
How will the spurt of telemedicine in the country help medical science as a whole?
Quality of medical care accessible to people living in remote areas can be increased.
How will you segregate between diseases, which can be treated through telemedicine and those cannot be?
There are algorithms, which can be also built into intelligence systems of telemedicine, can decide and consultants available at the other end can also decide.
What is the acceptability of telemedicine among the people in India so far? Do they feel that it lacks personal touch?
It is not tried enough to make any judgements. In certain circumstances telemedicine cannot replace personal touch. On the other hand a known case of high blood pressure or diabetes will be happy to have his/her blood pressure and sugar checked at home and tele-consult the health care provider for advice based upon the results.
What is the way to popularise it and to take it to the next level?
Low cost systems well integrated with consultants.
How far telemedicine is taught in medical curriculum in India and how much more should it be included in the future?
Telemedicine is not being taught in India. It should be taught when the systems are put into practice in many places and its degree of utility and limitations are well worked out.
What are the new areas SHARE is looking at to make healthcare facilities better and affordable for the masses?
Using healthcare workers and low cost laboratory tests plan to screen the pop-ulations to make early diagnosis, treat/cure and prevent complications.
Are you planning any new unit inside Andhra Pradesh or outside?
After gaining enough experience, we plan to experiment with another unit in the remotest village of Ranga reddy district in Andhra Pradesh.
How many doctors and specialists are involved with SHARE India? Is it enough for the number of patients you get or are you recruiting more doctors?
Presently we plan to have just one doctor at the remote station who will be supported by more than 100 specialists at the Medical College- Mediciti Institute of Medical Sciences.
What will be SHAREs future plans?
Experiment and demonstrate Rural Effective Affordable Comprehensive Health care delivery systems (REACH) to rural population.


Follow and connect with us on Facebook, Twitter, LinkedIn, Elets video