Teleradiology has helped improve patient care as it allows radiologists to provide services without actually having to be at the location of the patient. But, how big can this market grow?
By Nikita Apraj, Elets News Network (ENN)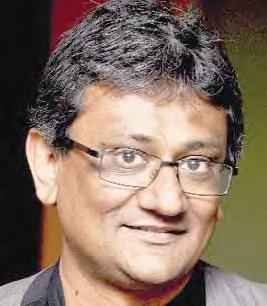 Major hindrance is the lack of doctor-radiologist face-to-face interaction. Communication is the essence in case-solving says Dr Bhavin Jankharia, Editor-in-Chief, Indian Journal of Radiology & Imaging
Teleradiology works on standardised network and is particularly important when a sub-specialist such as a MRI Radiologist, Neuroradiologist, Pediatric Radiologist, or Musculoskeletal Radiologist is needed, since these professionals are generally only located in large metropolitan areas working during day-time hours. Teleradiology allows for trained specialists to be available 24/7.
India, in addition to being a hub for IT-related outsourcing, is also cateringto radiology outsourcing assignments  from foreign, especially Western countries. However, the future of radiology outsourcing is still debated among experts. To understand the argument in depth, we spoke to two eminent experts in the field, Dr Arjun Kalyanpur, one of the pioneers of teleradiology in India & CEO of Teleradiology Solutions: & Dr Bhavin Jankharia, Editorin- Chief, Indian Journal of Radiology & Imaging.
Understandig the market
Radiology outsourcing business in India can be divided into two segments " international and domestic. Estimating the size of the market isdifficult as it is highly fragmented. Dr Kalyanpurs Teleradiology Solutions is the major player in the international
arena. Teleradiology Solutions provides reporting services across 20 countries including the USA and Singapore. Other providers do report international relationships as well.
As Dr Kalyanpur explains, the value proposition lies in being able toprovide a high quality specific service  such as emergency nightshift reporting, sub-specialty reporting or value segment reporting, such as X-rays, where the volumes exceed the capacity of the radiologists on site. A number of regional radiology groups and centres, including Teleradiology Services, provide domestic reporting services within India. In this case, the services are typically provided to centres in smaller towns and rural areas where there is no radiologist available.
The USA, Singapore, Indonesia, Thailand, Maldives, Tanzania, Nigeria, Djibouti, Netherlands, Denmark are major countries that outsource their radiology assignments to Teleradiology Solutions.
Why outsourcing?
According to Dr Kalyanpur, shortage of radiologists resulting in long waiting times for reports and day night time play to our advantage. This is of particular value to the US, where the night shift translates into a day shift in India, which makes for a better quality service, he explains. Also important are requirement for sub-specialty expertise and credibility of Indian medical education system, based on outstanding physicians of Indian origin having migrated all over the world. Lower cost of reporting from India due to lower cost of infrastructure and support staff also plays a role, however as Dr Kalyanpur sees, this is fast eroding and cannot be a sustainable factor if the reporting quality is not of the highest level.
Dr Jankharia explains, a radiologist must be US Board-certified orcertified from the board of the country  from where the outsourcing assignment belong. In India, we still face shortage of such qualified radiologists. Company should have necessary infrastructure and should be able to provide accurate reports with accuracy rate of 90 percent or above.
Report quality is the primary thing; it is paramount, and essentially determines the credibility of the provider. Turnaround time is important as well, given emergency nature of healthcare profession. The turnaround time may vary from 30 minutes to 24 hours, depending on the clinical requirement, Dr Kalyanpur says.
He adds further, security compliance and HIPAA is a very important factor as protection of patient health information is of highest importance in the Western countries. International accreditations such as Joint Commission definitely provide added value. Responsiveness to complaints and issues are an important factor once service is established, as lack of this will rapidly result in client dissatisfaction.
What lies in the cards?
Dr Jankharia feels that the market for international radiology outsourcing is very limited and the wave will soon fade. The main reason he sees that would cause hindrance in development of this market is the lack of doctor-radiologist interaction. It is necessary for a doctor to be able to discuss the case with the radiologist face-to-face. While this is possible if both are on the same soil, it may prove difficult when a doctor and his radiologist live in different time zones or continents, explains Dr Jankharia. Communication is the essence of any case-solving, he says.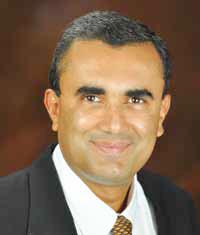 "Long waiting times for reports in foreign countries and day-night time play to our advantage. Credibility of Indian medical education system, based on outstanding physicians of Indian origin having migrated all over the world also plays important role", says Dr Arjun Kalyanpur, CEO, Teleradiology Solutions
Dr Kalyanpur is optimistic about greater international acceptance and utilisation of teleradiology outsourcing. This will lead to growth in the field. As he observes, greater sub-specialisation is a trend that all radiology is heading towards and teleradiology is no exception. However, he also points to decreasing reimbursements with increase in competition following the rules of market economics.
Emergence of new workflows and technologies to improve efficiencies technologies such as TeleradTechs Radspa have emerged that will enhance radiologist productivity and enhance their quality of life, as workloads increase. Dr Kalyanpur also expects entry of hospital groups and chains into teleradiology providers market.
Given that this is seen as an attractive opportunity/space, larger hospital groups see it as something they would like to enter, he explains. Outsourced radiology is being seen and will continue to be seen as an attractive investment opportunity for investors. Dr Kalyanpur expects greater role of private equity and financial markets in the space.
Dr Jankharia sees future market growth in domestic teleradiology outsourcing. There is significant infrastructure gap between urban and rural areas in the country. Dr Jankharia says teleradiology would help serve the unserved areas.
Way ahead
Teleradiology is an excellent example how technology has brought the world closer to transform it into a global village. With just help of a high-speed internet connection and specialised software, radiology images can be interpreted from any corner of the world. Though there are differences of opinion on growth of teleradiology in international boundaries, experts agree that teleradiology is going to bring transformation in the domestic market.


Follow and connect with us on Facebook, Twitter, LinkedIn, Elets video