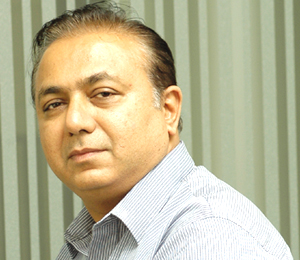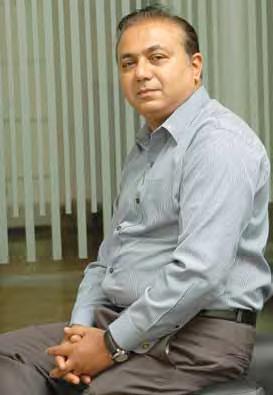 CDSS helps healthcare professionals to work efficiently with good turnaround
By Group Capt (Dr) Sanjeev Sood, Hospital and Health Systems Administrator, Air Force Hospital, Chandigarh
When a lawyer approaches a legal case, he has a reasonable time to refer to his library of legal books and recent judgments and then present his case in the court. When a financial analyst has to review a companys performance, he has volumes of reports and technical analytic tools to scour to finally give his opinion.
However, doctors are not so fortunate. They are knowledge workers who have to memorise large amounts of medical information, lab results, treatment options and recent updates.
This ever growing knowledge has to be interpreted in light of various other factors like patient genomics, co morbid conditions and then applied at point of care often in highly complex settings where time is critical and any error can have serious consequences.
What is a CDSS?
This challenge can be best managed by an IT application called Clinical Decision Support System (CDSS). Simply put, a CDSS is an application that analyzes patient data to help healthcare professionals make clinical decisions.
A CDSS is an active knowledge system, which uses two or more items of patient data (like signs, symptoms and lab results) to generate case-specific advice. Healthcare professionals use a CDSS to prepare and to review the diagnosis and treatment as a means CDSS Blends Evidence with Expertise of improving the final outcome. A working definition given by Dr Robert Hayward of the Centre for Health Evidence is, CDSS links health observations with health knowledge to influence health choices by clinicians for improved healthcare.
Objectives of CDSS
The main purpose of modern CDSS is to assist clinicians at the point of care. It enables the clinician to interact with the CDSS utilising both the clinicians acumen and the CDSS to make a better analysis of the patients data than either could make on their own. The software tries to reduce misdiagnoses by presenting doctors with a comprehensive list of possible conditions.
CDDS systems also direct doctors to helpful information, such as medical journal articles with the latest research.  CDSS does not replace human expertise, it only enriches it with myriads of possibilities and brings the right ones to the attention of doctors at the right times. The doctors may lose sight of small facts or rules among the myriad of tasks they need to perform. It thus prevents failure to consider reasonable alternative diagnosis and possibility of uncommon events, a common human limitation called Premature closure or Cognitive failure.
The science behind CDSS
Most CDSS consist of three parts, the knowledge repository, inference engine, and mechanism to communicate with the provider. The knowledge base contains the rules and associations of compiled data which most often take the form of IF-THEN rules. Using another interface, an advanced provider could edit the knowledge base to keep it up-to-date with new developments.
The inference engine combines the rules from the knowledge base with the patients data. The communication mechanism will allow the system to display the results to the provider as well as have input into the system. Systems without a knowledge base, on the other hand, rely on machine learning to analyse clinical data.
Requisites of successful CDSS
The CDSSs should completely integrated into the clinical workflow of the physician, so as to provide right information, delivered to the right person, in the right intervention format ,through the right channel and at the right point in workflow
The CDSS can intervene in clinicians workflow in following ways-
(a) Documentation forms/templates: Complete documentation for quality/continuity of care, reimbursement, legal, complete orders, reduces errors of omission, provides coded data for other CDS
(b) Relevant data presentation: Optimise decision making by ensuring all pertinent data are considered, organise complex data collections to promote understanding of overall picture and to highlight needed actions.
(c) Order creation facilitators: Promotes adherence to standards of care by making the right thing the easiest to do.
(d) Reference information and guidance: Address information needs of patients and clinicians.
(e) Alerts and reminders: Provides notification of errors and hazards related to new data or orders or passage of time. Helps enforce standards of care.
A CDSS must be integrated with a healthcare organisations clinical workflow, which is often already complex
Challenges & barriers to implementation
Though CDSS has proven effectiveness, there are several challenges to be overcome for its successful adoption and usage. A 2005 systematic review by Garg et al of 100 studies concluded that CDSS improved practitioner performance in 64 percent of the cases.
A CDSS must be integrated with a healthcare organisations clinical workflow, which is often already complex. Most CDSSs are standalone products that lack interoperability with reporting and EHRs.
The sheer number of clinical research and medical trials being published on an ongoing basis makes it difficult to incorporate the resulting data. Each one of these studies must be manually read, uated for scientific legitimacy, and incorporated into the existing system in a seamless manner. In addition to being tedious, integration of new data can sometimes be tricky to quantify or incorporate into the existing schema, particularly in instances where research may appear conflicting. Furthermore, incorporating large amounts of data into existing systems places significant strains on application and infrastructure maintenance. Generally extra steps are required of the clinician which then causes a disruption in workflow affecting efficiency.
Another source of contention with many CDSSs is that they create large amounts of alert. When systems produce high volume of warnings (especially those that do not require escalation), aside from the annoyance, clinicians may pay less attention to warnings, causing Alarm Fatigue and potentially critical alerts to be missed.
Some existing CDSSs

CADUCEUS was a medical expert system developed in the mid-1980s by the University of Pittsburgh .This was developed with intent to improve on MYCIN – which focused on bloodborne infectious bacteria .CADUCEUS eventually could diagnose up to 1000 different diseases. CADUCEUS has been described as the most knowledge-intensive expert system in existence.
Another CDSS software, Isabel (named after software developers daughter who nearly died due to misdiagnosis), was tested in a study published by the UKs Medical Protection Society. In the study, Isabel Healthcare considered 88 cases of doctors misdiagnoses or delayed diagnoses. The software made correct diagnoses in 69 percentof the cases using it patternmatching technique, as opposed to keyword searches. These CDSSs are available for PDAs and other mobile devices.
Current status of CDSS adoption
Some of the Indian hospitals are using CDSS based on machine learning in some departments. PGIMER, Chandigarh is using one CDSS as a part of its Telepsychiatry project to uate and manage patients based on computerised inventory developed by TCS. The software has proved to be valid and the application has benefitted several patients in remote areas who otherwise have no access to psychiatric consultation
Nevertheless, the use of CDSSs is expected to increase in light of the Health Information Technology for Economic and Clinical Health Act 2009, which stipulates that healthcare providers must adopt and demonstrate the meaningful use of health
IT by 2015. Furthermore, as the technology becomes mature and doctors become more involved in the development of CDDS, the system may become more desirable and its adoption more widespread.


Follow and connect with us on Facebook, Twitter, LinkedIn, Elets video