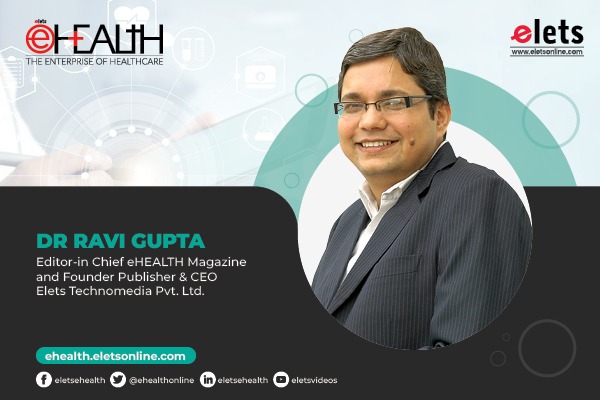 The emergence of healthtech firms in India has been accelerated by the dynamic startup culture and the quick uptake of new-age technology. Indian healthtech start-ups are evolving at an unprecedented rate with innovative solutions, cutting-edge technology, awareness, for personalised and enriched healthcare experience.
As the relevance of technology increased throughout the epidemic in India, healthcare startups have found a multitude of use cases within healthtech, from developing AI assistants to optimising workflows for doctors. These startups facilitate medical processes by fusing established methods with modern technologies. Such businesses are gaining popularity in India as telemedicine and online healthcare delivery enable them to reach a wider market.

The delivery of healthcare has altered significantly over the world, and this trend is expected to continue. Our cover story, "Healthtech start-ups revamping with digitalisation" highlights various contours of the issue. The story captures how healthtech start-ups have been gaining a lot of attention in recent years as well as how healthtech start-ups fared in the year 2022 and how they crystal gaze as we approach 2023.
We present to you opinions from a cross-section of prominent industry players about the entrepreneurial start-ups pushing futuristic healthcare as healthtech start-ups strive to grow and expand in the sector.
We hope you find the kaleidoscope of views bunched together in this special issue of eHealth magazine. I look forward to your comments, views, and feedback.
Happy reading!

Follow and connect with us on Facebook, Twitter, LinkedIn, Elets video