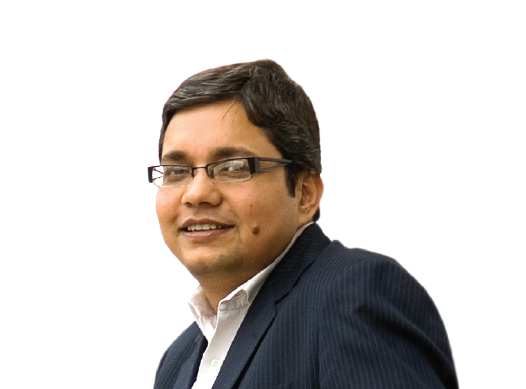 Covid-19 has brought an unprecedented situation to the fore, affecting every sector including healthcare. While the pandemic has fundamentally changed our lives and the way society functions across the globe and the death toll from COVID-19 has reached a sombre milestone, it has also pushed many more to the periphery, looking for ways to sustain themselves in the tough time.
Healthcare is navigating through a tough phase as Covid-19 and following lockdowns have changed the whole narrative of delivery of care. Hospital owners are finding it tough to tide over the crisis as input cost is much more than the revenue. Moreover, measures undertaken to keep patients and staff safe and secure along with other infrastructural and operational costs, have exacerbated their cup of woes.
Number of patients thronging to any particular hospitals has dwindled to lowest tally ever in recent years possibly due to the lockdown and ensuing fear to catch infection which affects overall budget of the hospital.Hospital infection has become a major area of focus amid corona outbreak and it needs immediate and urgent attention from decision makers' of the hospitals. eHealth's special edition is based on a similar theme.
Also read: India's first COVID-19 test kit gets ICMR nod
Our Cover story 'HAI—A Lurking Threat on a Tipping Point' highlights that the Hospital Acquired Infection (HAI), which is a major threat which not only endangers patients' lives but affects overall medical cost. This silent invader is complicating the care of many COVID-19 patients. It results in prolonged hospital stays, long-term disability, increased resistance of microorganisms to antimicrobials, massive additional costs for health systems, high costs for patients and unprecedented death.
The Latest Issue also carries the Interview of Dr. Nitin Madan Kulkarni, Principal Secretary, Department of Health, Medical Education & Family Welfare, Government of Jharkhand. He elucidates about different initiatives undertaken by the Jharkhand government to scale up health infrastructure to combat the situation.
The edition also has Interview of Dr Girdhar J. Gyani, Director General, Association of Healthcare Providers India (AHPI) and convenor of a task force on COVID-19 hospitals and Padma Bhushan Prof Nirmal Kumar Ganguly, Former Director General, Indian Council of Medical Research (ICMR), who explain clinical process of Covid-19 vaccine. The magazine also carries viewpoints of eminent microbiologists who enumerate different facets of Hospital infection and role of the microbiologists to overpower them.
We also have a Roundtable on Antigen Testing which seems to be a pivotal method for speedier Covid-19 diagnosis. It highlights all aspects of the test including how it is being carried out to get quick results among asymptomatic patients.
With this bouquet of articles, special features and interviews, we hope this latest issue will invite an invaluable feedback of our readers.

Follow and connect with us on Facebook, Twitter, LinkedIn, Elets video