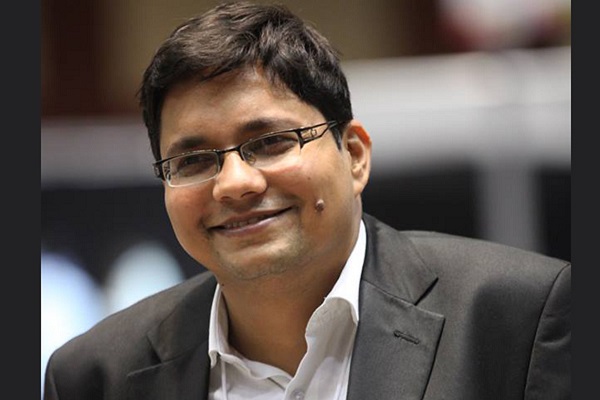 As Covid-19 pandemic gripped the world, pharma and other players in the healthcare sector are beginning to reflect and reimagine the space for ensuring future-proof enterprises. The pandemic has profoundly conveyed to them the message of the significance of embracing 'Digitalisation' to be able to not just sustain but also thrive in their businesses.
Many companies have informed that they have either started their journey or have reached major milestones in the Digitalisation process. Their management understands that Digitalisation is indeed the answer to effectively respond to patient needs, intensifying focus on cost optimisation and R&D, managing supply chain, as well as boosting sales and marketing.
This has been captured in eHEALTH's March 2021 cover story, 'Embracing the New Era'. The top execs of these pharma and other healthcare companies, and senior office-bearer of an association in the domain share about their recent developments, future plans, and viewpoints on the adoption of the new business process in organisations they helm and the industry they operate.
Also, we are extending the Digitalisation theme to our knowledge events platform as we are set to organise 'Elets Pharma Leadership Summit 2021' on 29-30 April. The two-day virtual event will bring together policy-makers from the government, and CIOs and CEOs from the corporate world in the pharma and allied landscape for discussing potentials of Digitalisation in achieving superlative patient care during the pandemic and after.
Icing on the cake to the Summit will be 'Elets Pharma Leadership Awards 2021' that will go Live at 6 pm on April 29. The Awards will acknowledge the contributions of top pharma CIOs, CEOs and the government officials who have demonstrated foresight in adopting digitalisation for achieving sustainable growth and value for their stakeholders and citizens alike.
The March 2021 issue also features an in-depth reportage of our 10th edition of 'Healthcare Leaders Forum', which congregated 65 revered speakers and 300 delegates from the industry to share their first-hand experiences and the future course of action to combat the Covid-19 pandemic.
The edition features an exclusive interview with the President of the Gujarat State Board Chapter of the Indian Drug Manufacturers' Association on automation and building data-driven organisatons. Also, an exclusive interview of an E-pharmacy major, who speaks on the scope and potential of the new genre of pharmacy business in improving access to quality and affordable medicines. Besides, the issue covers authoritative columns crisscrossing various segments of the healthcare sector.
Happy reading, feedbacks are awaited.


Follow and connect with us on Facebook, Twitter, LinkedIn, Elets video