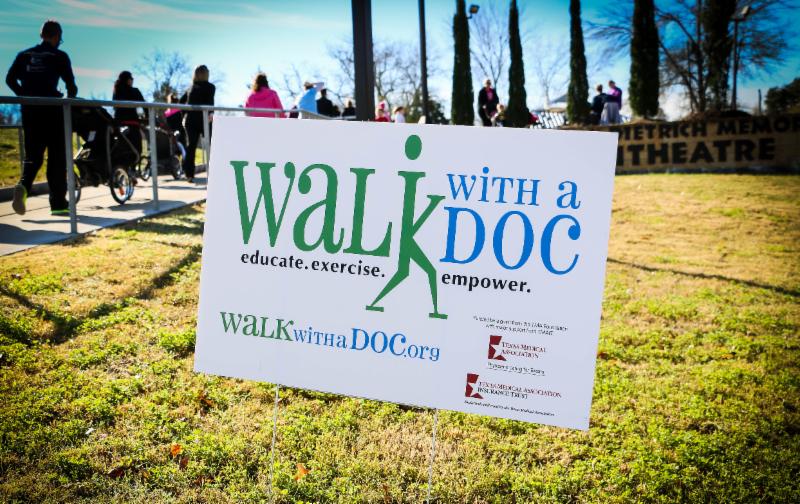 Aiming to promote better health in India by reimagining healthcare between doctors and their communities, health and fitness company GOQii will launch the first edition of 'Walk With A Doc' (WWAD) initiative in Mumbai on June 18.
Dr Aashish Contractor, Head of Department-Rehabilitation and Sports Medicine at Sir HN Reliance Foundation Hospital, has been chosen to host the first edition of WWAD — a unique, physician-led year-round walking programme that focuses on encouraging physical activity among their patients to lead healthier lives.
The physician hosts the local walk at a designated place and highlights a popular health topic with a discussion, followed by the walk.
I advise my patients to instil the habit of healthy living, however, very few get motivated on their own. WWAD is a good concept and removes that barrier and makes healthy living a routine and fun. Therefore, when GOQii & WWAD- India chapter approached me to host the first edition of WWAD, I agreed," Dr Contractor said.
"I have been regularly walking and running with my patients, WWAD is a new platform to do the same. I hope that through this programme we will be able to inculcate healthy living as part of daily routine of the people, he added.
The 40-minute-long walk will start at 7 am from NCPA, cover a distance of 5 kms on the Marine Drive promenade and end at NCPA at 8 am. This walk will be followed by a summation by the doctor and distribution of healthy refreshments such as fruits and water.
Vishal Gondal, CEO and Founder, WWAD, said, GOQii also advocates healthy living and preventive healthcare, therefore we felt that this collaboration will compliment us in our vision to create a healthier society. I am thankful to Dr Contractor who agreed to spearhead the first edition in India.
WWAD was pioneered by Dr David Sabgir, a cardiologist from Ohio, US as he recognised the need for his patients to stop living a sedentary life and enhance their commitment to fitness.
After attaining success in the USA, WWAD started expanding in other countries. Rajashree Menon, Walk Leader – Walk With A Doc India recognised the need for this initiative in India which is home to a large number of people with hypertension, diabetes and several other lifestyle related disorders.

Follow and connect with us on Facebook, Twitter, LinkedIn, Elets video