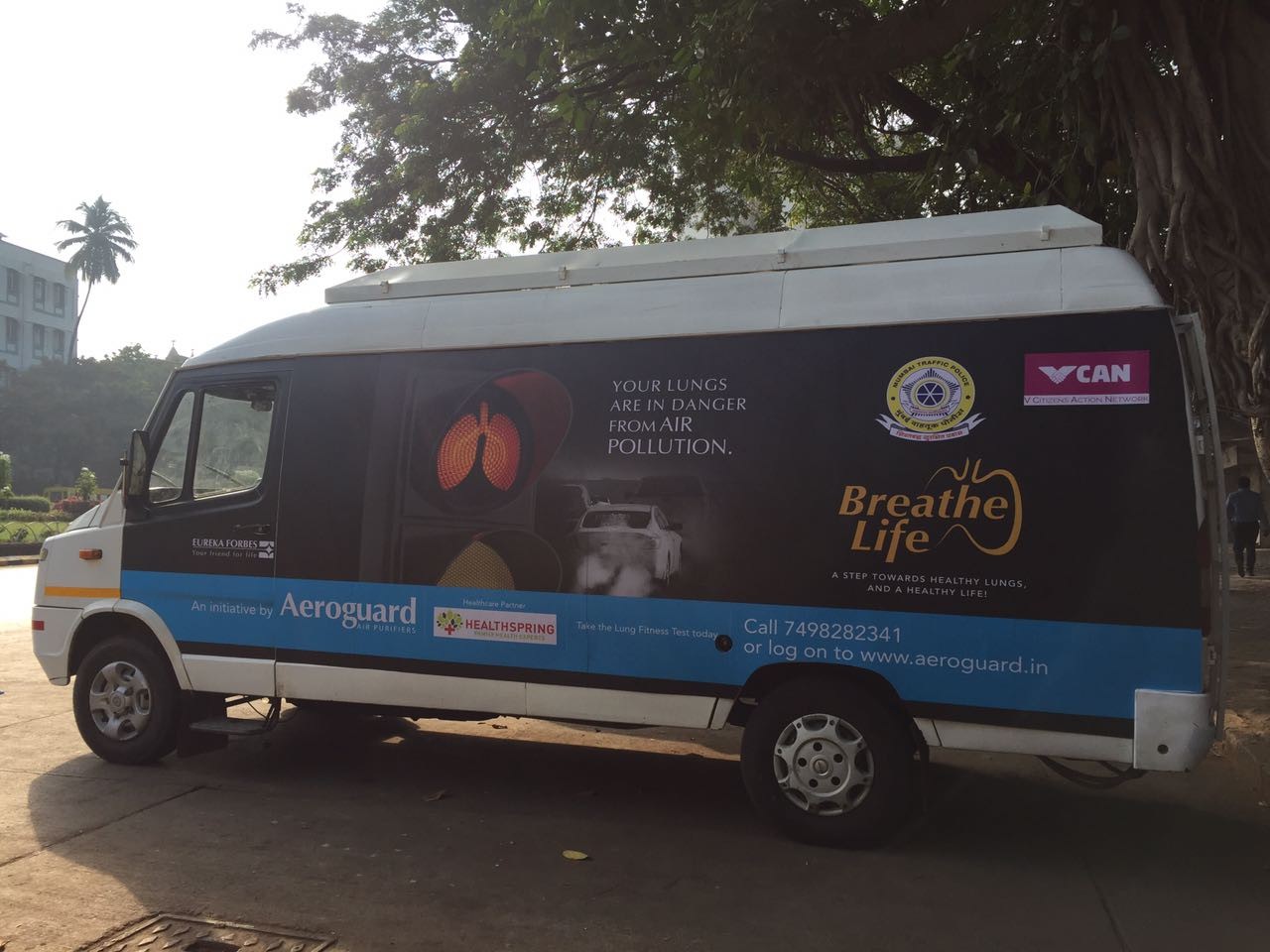 To boost public health in the country, India's leading health and hygiene brand Eureka Forbes has launched a nationwide campaign against air pollution in collaboration with non-profit organisation V Citizens Action Network and Healthspring — a leading primary care provider organisation in private sector.
Under the Breathe Life campaign, lung function tests for traffic cops will be conducted through mobile vans across various centres in Mumbai and Bangalore and advanced anti-pollution masks will be distributed.
Those who need ongoing care will be put under a chronic management plan wherein they will have access to ongoing consultations, tests and treatment, including referral to specialists as may be required, Eureka Forbes said in a statement.
In addition to this, a first of its kind Lung Fitness Test will be held both online and offline, designed especially by experts for self-uation of lung fitness. As a part of the offline test, Eurochamps will go from one society to another to conduct the test on the consumers via an app.
The fight against air pollution is far from over and therefore, at Eureka Forbes we aim to implement comprehensive pollution control plans to defend the health, lifestyle and livelihood of the society who is exposed to high levels of toxic air. We are hopeful to make a significant difference by driving awareness and delivering care solutions to the recipient groups, said Marzin Shroff, CEO, Eureka Forbes Limited.
While there has been a significant increase in the awareness about vehicular, indoor and outdoor pollution in the country, there is a considerable lack of awareness of its long-term exposure on the health and well-being of people.
Eureka Forbes was the first brand to launch air purifiers in India and started selling them since 1996. In 2015, the company introduced a range of air purifiers under the brands Dr. Aeroguard and Aeroguard.
Follow and connect with us on