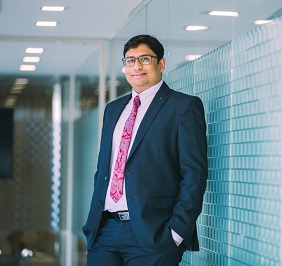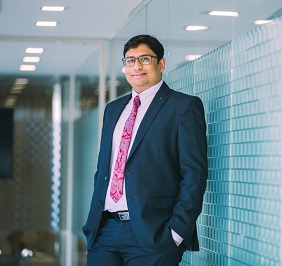 In a bid to create a spirit of entrepreneurship and innovation in the healthcare space, dental chain Vatsalya Dental has collaborated with Origiin IP Solutions to set up a pan-India innovation programme in Dentistry.
To be run from Vatsalyas world class and expansive 4,000 sq ft Innovation and Incubation Centre in Bengaluru, the programme aims to reach out to more than 1,000 students and young dentists in India by 2018 end, and foster a culture of innovation and entrepreneurship, particularly in the space of dentistry.

Origiin IP Solutions, considered to be among India's top IP firms, along with Vatsalya Dental will help young students and dentists ideate, build and market their product giving them a competitive edge in the ecosystem. Together, they will expand the programme nationally and ensure that it meets the evolving healthcare demands with greater research and innovation.
The programme will also include a design and manufacturing partner who will be part of the initiative right from the ideation stage. This is a first of its kind programme, which will bring industry veterans and young dentists together, to build a world class dental infrastructure in India, and also further the cause of the Make in India initiative launched by Government of India.
Dr Srivats Bharadwaj, Chairman and Founder, Vatsalya Dental said, This will be Indias first such programme fostering innovation in healthcare. We will be working with Dental colleges and young dentists across India and provide them with platforms that will help them not just ideate, but also ute and patent those ideas; thereby make a difference in the society. The partnership consists of a core team of innovators who will mentor young students and dentists through the year.
In addition to the fact that Dentistry or Oral care as a healthcare subject is still a neglected in India, the medical devices used in dentistry are not always compatible to our needs as very often these products are researched and developed in US or UK and dont take into account the socio-cultural and medical/healthcare requirement of patients in India. These products, therefore dont adhere to best practices from the Indian context and also comes with an exorbitant cost that ultimately is passed on to the patient. If we really aspire to make healthcare in India meet global standards, I sincerely believe that we need to work together to build, sustain and grow a scientific and policy ecosystem that promotes and rewards medical innovation. Innovation in the country will also drastically bring down the costs of equipment and treatment in India, added Dr Bharadwaj while talking about the need to create an innovation friendly environment in India.
We are very excited about launching this programme with Vatsalya Dental, at a time when India is witnessing a surge in entrepreneurial spirit and innovation. In areas such as healthcare, researching and developing innovative products can provide real solutions for better healthcare and transform the lives of people. It can also fuel the growth of domestic innovation and bolster Indias economic prosperity, said Raghu Ram from Origiin IP Solutions.
In fact, some of the young innovators have already started working at the incubation center along with their mentors. While we cant disclose the innovation that theyre working on, we are enthused at the ability of these young students to think beyond classroom teachings and carry such powerful and creative concepts that can impact the industry, said Bindu Sharma, one of the mentors.

Follow and connect with us on Facebook, Twitter, LinkedIn, Elets video