Time to debate on the pros & cons of the inclusion of stents in NLEM tocomprehend both pain & gain points
In order to comprehend the new changes in the healthcare sector, eHEALTH Magazine has started a new section Current Debate to comprehend the overall consequences of all the new announcements. Of the all debates, the inclusion of stents in the National List of Essential Medicines (NLEM) caught not just ours but even the healthcare stakeholders attention.

We aim to create right debates and arguments by bringingall opinions on one platform. In order to understand the entire debate, we raised the following question before the stakeholders:
Will the inclusion of stents in the NLEM put restrictions on patient choice & impact Make in India campaign?
Read the excerpts below: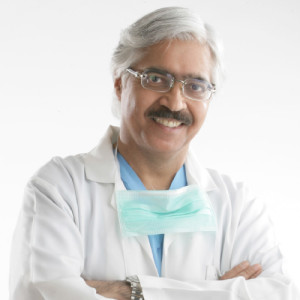 Dr Ashok Seth
Chairman of Fortis Escorts Heart Institute, New Delhi and Head, Cardiology Council of Fortis Group of Hospitals
Unquestionably, the cost of stents needs to come down. The cap on pricing is a good way to do it, but the methodology has to be sound. The pricing is just one of the aspects. The methodology needs to include all the stakeholders in a manner that we deliver the best to the patient at a low cost, of which capping of price is just one of the aspects. It cannot be at the expense of quality and at the expense of outdated products. It should also not stifle new technologies, new creations, new direction, and research and development (R&D).
In the medical device segment, especially in stents, in the last 20 years we have seen so many dramatic changes from crude stents to the finest stents to dissolvable stents, which have come with a large input of finance, research and science. By the way, research and development cost a lot of money. These ingredients bring up good stents. Stentsmanufactured in small outlets may or may not have the quality, efficacy and can actually be sold at low cost, such as Chinese products. Until unless we actually have robust systems in place to say that the stents are safe and efficacious as are the stents approved by the Food and Drug Administration (FDA), then we would not be able to differentiate between good, bad and ugly. As such, price regulations are needed. The price regulation should be based on science, research and quality.
My first choice of stents would be a FDA-approved stent. For an FDA to approve a device, it has to be pivotal, large and randomised studies, which are monitored in a span more of more than 1 year. It needs to deliver the promised benefits without any side effects and not just ensure that the person survives. Our regulations allow a 6-month study on 100 people to determine patient safety. At the moment, the minimum sample fora clinical study by the FDA for a stent goes up to 2,200 patients, depending on the end point, and can go up to 5,000 patients for 5 years. The FDA doesnt even consider a 6-month study and 100 people study, and the minimum is 1 year study, followed by 2 years and 5 years.
Secondly, the capping of price of stents will also decrease the scope to innovations. As a result, we would not proceed from the present generation. We need to question the inclusion of stents that have gone through extensive clinical trials with stents that havent. The price capping stifles innovations and foreign investments needed for encouraging science and technology. Part of the money comes out of reward one gets of creating new technology, designs and concepts. Now, all the multinationals are looking at manufacturing stents locally. We also cannot stop customers in accessing world-class stents from across the world.
If we are going to be a country producing cheapest stents not accessed for quality, this is going to impact patients adversely. At the end,no one is measuring the outcomes. In order to ensure larger benefits and also maintain the world-class quality, either the Government of India says that we will have capping on price, but there will be a differentiator, which is in terms of research, science and proof. The price capping is acceptable when we create ceiling in the entire system. There is also great discrepancy as not all stakeholders are included in the policy changes, which is a stumbling block.
We may fill our market with cheap alternatives of stents that go through substandard research and development (R&D). Our pricing policy should integrate the rewards for creating an effective device. The side effects of poor quality stents are that the stent may actually clot or reblock post implantation and thus needing reimplantation process.
We need to have profound regulations and involve experts in the entire policymaking. We need to bridge the gap between the private sector and government.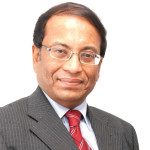 Anjan Bose
Secretary General, NATHEALTH
We have been constantly engaging with several government agencies to explain that due to their uniqueness, medical devices cannot be treated through policies and frameworks made for pharmaceutical products. However, the notification on 19th July shows that we still have some work to do.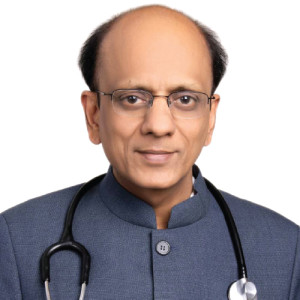 Padma Shri Awardee
Dr K K Aggarwal
Honble Secretary General, Indian Medical Association and President, Heart Care Foundation of India
No. The Indian Medical Association (IMA) also has been asking for their inclusion in the NLEM. Whether made in India or imported, as long as they are Drugs Controller General of India (DCGI) approved they are okay to be used in clinical practice. Bringing them under the NLEM Make in India campaign will have a boost. Capping is important in the stent price as 80 per cent of the cost of treatment is borne out of our pockets.
Facts
The high burden of coronary heart disease in India has made it a public health problem. Most blockagesrequire either stents or a bypass surgery.
Coronary stents now are labelled as essential drugs under the Drugs and Cosmetics Act. Stents can be indigenously made or imported. Based on efficacy, safety and performance, new generations of stents are made available in the market on a periodic basis.
Drug-eluting metallic stents are of choice, though bare metal stents are still useful in selected situations. Currently, there is no definite superiority among currently available metallic drug-eluting stents in terms of mortality outcome.
Stents are now in the national list of essential drugs under the category, bare metal stents; drug-eluting stents (includes metallic stents and bioresorbable vascular scaffold or biodegradable stents).
Dr Arun Kumar Chopra
Interventional Cardiologist and Director, FortisEscorts Hospital Amritsar
While uating the pros and cons of the recent inclusion of stents in the NLEM, it is important to keep the following points in mind:
Firstly, at present, the capping on stent prices is only applicable in government hospitals, and it has not been extended to private institutions in India.
Secondly, the price cap has also been implemented on only two categories of stents, namely drugeluting stents and bare metal stents.
There is as yet no guideline regarding the bioabsorbable stents, which are also available since December 2012.
And lastly, the exact price cap has not been finalised yet, making it impossible to determine if large stent makers will be able to provide latestgeneration stents at the given price.
Overall, the step has been welcomed by the medical fraternity, for it will help make quality heart care accessible to the masses. We can expect a large section of the society to benefit from the move for they will get access to reasonably good and sometimes very good stents at affordable prices. The tremendous variation in stent prices from one hospital to another will also disappear making the entire process more transparent.
Regarding its impact on the Make in India movement, it may or may not boost it. If international stents which are backed by years of research and data are available at the same price as locally made stents, people are bound to opt for them. However, if quality Indian stents are available at a muchlower cost, then a majority of the population is certain to opt for them.
Talking about a restriction in choice, those who do not have any financial constraints may be affected if the government does not allow a premium category of stents to continue to exist in the market. If they do, it really will be a win-win situation for all.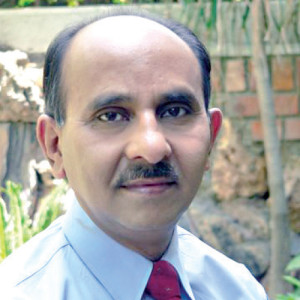 Dr Dr OP Yadava
CEO & Chief Cardiac Surgeon – National Heart Institute
The capping of price of drug-eluting and bare metal stents is indeed a welcome step and I support it for essentially four reasons:
It will increase affordability and help bridge the gap between the demand of angioplasty or stenting procedures and the actual numbers carried out, a felt need of the cardiac fraternity both the patients and the doctors.
This move will certainly give an impetus to the Make in India campaign as more and more entrepreuners will be encouraged to develop quality Indian stents because their demand will increase, despite a pari-passureduction in their prices.
Corruption in medicine in the form of kickbacks for devices is an open secret and the culpable industry shall, hopefully, be constrained to address and eradicate this ubiquitous malady.
And as a domino effect, the menace of Un-necessary stenting shall be reigned in and transparency shall be the buzzword.
However, reduced funding for research and development (R&D) will lead to compromise in quality, especially sans any credible regulation. This proposal will succeed depending on the government funding for R&D.

Follow and connect with us on Facebook, Twitter, LinkedIn, Elets video