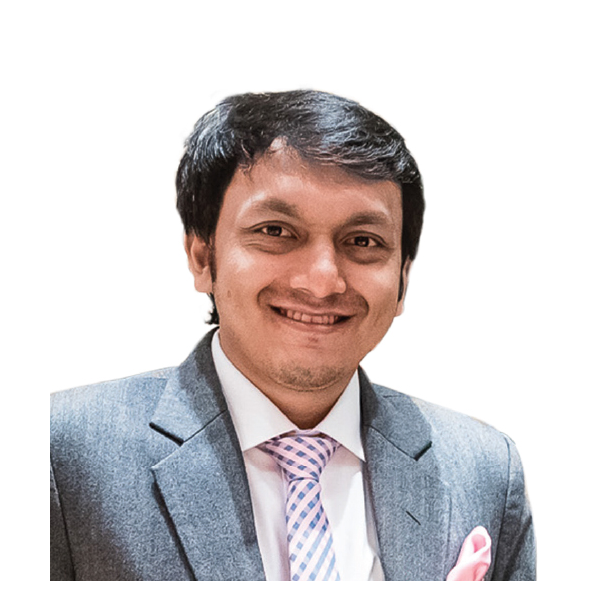 PharmEasy believes in becoming part of the journey for patients by offering services that do not cost heavy on pockets & addressing store-level challenges, shares Dharmil Seth, Founder, PharmEasy exclusively with Kusum Kumari of Elets News Network (ENN)
PharmEasy is quite an innovative platform for dispensing medicines and has been making good news on the entire e-commerce. What were the reasons and experiences that propelled you to establish PharmEasy?
We started PharmEasy with the intention to make healthcare services affordable and accessible to all. There are no technology platformsavailable to connect patients or customers to authentic healthcare services, which is where we saw a huge gap in the healthcare industry. Though we can today buy things ranging from cosmetics, houses, etc. online, there is no platform to deliver medicines to customers. Logically, patients would want the services to be made available at their doorsteps. We cant expect the patients towalk down the road to look for medicines or healthcare products. They are dependent on family members, who are worried and trying to help out the patients. As a result, we thought of becoming part of this journey when a patient is detected with a disease. We want to help the patients in as many ways as possible. Although right now we are just delivering medicines, we plan to suggest patients to undergo different kind of lifestyles and activities to avoid a particular disease. We would be acting like a family member and also proactively take care of the patients. Currently, the relationship between a chemist and a patient is quite transactional; we are trying to make it much more innovative by understanding the requirements of the patients.
We all are aware that there are many players emerging in the online pharmacy segment. In the light of the above, how does PharmEasy stands different from other platforms?
As such, there are many platforms that assist patients in accessing doctors. However, post-consultation, there are very few companies that help in completing the entire journey. Once you do a comparative analysis, you will come to know that we are better in terms of service delivery to others.In terms of services, medicines are needed right away or on the same day. As our concept of service delivery is hyper-local model, we connect with partner vendors across the city. For example, we have 50 partner vendors in different locations across Mumbai. As a result of the proximity to the customers, we are able to ensure the delivery of medicines in a short span or on the same day. Secondly, we ensure affordability by offering a flat 20 per cent discount and even on diagnostics we offer flat 40 per cent discount. Additionally, we are trying to launch a special category for cancer and AIDs, which are really heavy on the pocket, which will have flat 40 per cent discount. With technology, we are able to aggregate these demands, which give better negotiations to our retail partners as they can avail discounts and can pass it to the customers.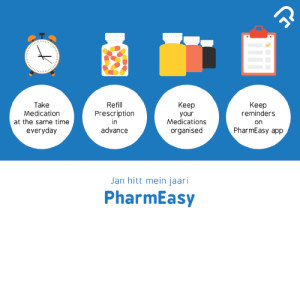 How has been the overall feedback of customers on the services delivered by PharmEasy? Please share details.
Overall, the feedback has been really good and enthusiastic. People are encouraging us to add more services and categories. As of today, customers have not seen any service that provides discounts and also delivers services at home. Elderly citizens suffering from blood pressure, hypertension, etc. and are dependent on their children feel better with online platforms that can solve their problems easily. Even people staying alone are quite at ease with online platforms. This encourages us to add more services in our basket. Overall, we score 4.3 on 5 on our service level. People are glad that such a concept is entering the market that enables saving and also offers quality services and convenience.
PharmEasy – Key Takeaways
Follows hyper-local model of service delivery.

Offers flat 20% discount on medicines

Offers flat 40% discount on diagnostics

Plans to launch a special category for cancer & AIDS

Score 4.3 on 5 on our service level
There have been so many debates on the challenges of the online pharmacies. In the light of the above, please enumerate the key challenges in operatingas an online pharmacy in the Indian market and how you are addressing those challenges.
Overall, there are quite a few challenges right now in the supply chain. Firstly, there was no technology used in the entire supply chain till now. In the pharmaceutical segment, over 80 per cent have not used computer or computerised billing. This poses a key challenge in terms of keeping records of patients to whom medicines were dispensed. This poses problem to keep a track of the movement of the products. If the retailer sells to a patient, they would have no record of this patient. We address this challenge by ensuring that every retailer we work with has a complete digitised store. We assist them in installing inventory management tools, as well as maintaining a record of each andevery patient whom we sell medicines, including digitised invoice, patient name, batch number, manufacturer details, address, etc. Therefore, if tomorrow any drug recall has to be done; this can be done quite easily. Additionally, we can track from which distributor the drug was bought. This helps us in tracking the manufacturer and the distributor. Secondly, on the regulatory front, people fail to realise that the need of the hour is to introduce such digital models, particularly in the pharmaceutical space, to track the movement of products, ensure record management, create a database, etc. Today, 30 per cent of the products sold in the pharmaceutical space are fake medicines. Just imagine the leakage that is happening of spurious products in the healthcare market to the customer. It is very important toactually track down things. We need to spread awareness amongst both people and regulators that such models are going to assist the people at large. The way we operate is that we take down an order on a digital format and take image of the prescription. After this, we send someone from the store to pick up the prescription, who acts like an authorised agent of the customer. The original prescription is verified and cross-checked at the store and then the medicines are sent along with the prescription to the customer. There is an end-to-end check at every level. Still, regulators fail to understand that this model is helpful.
We would like to understand whether with time there is an understanding among the policymakers about the difference between business models that sell medicines on Internet and business models that facilitate drug sales?
There is a need to have clarity about the online pharmacy models. The Indian Internet Pharmacy Association (IIPA) has been engaging actively with the regulators even at the Central Government as well. We made representation to Dr Eswara Reddy, Joint Drugs Controller, Government of India and also the key member in regulating the guidelines for online pharmacy. We are glad about the fact that he understands the dialogues. Such an understanding is needed even at the local level to comprehend howonline pharmacies work. Lately, the central body has expressed keenness and optimism on this entire issue. The trend suggests that there will be positive changes in the overall approach towards online pharmacies.
Online Pharmacy Key Features
Addresses the challenge of unavailability of computerised billing across over 80% of medical stores

Assists in installing inventory management tools and maintaining a record

Helps in tracking both manufacturers & distributors

Maintains end-to-end check at all levels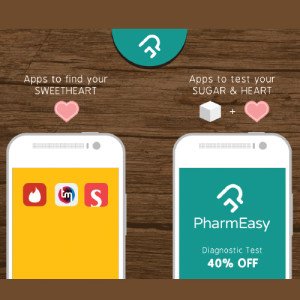 You mentioned that PharmEasy operates at the hyper-local level. Please enumerate the key challenges of operating at the hyper-local level.
As we work with extremely small retailers who are losing business to bigger organised groups, the kind of infrastructure available at every store is quite difficult to operate from. Therefore, we are quite actively engaged in revamping the infrastructure at thestore level. Overall, PharmEasy or a similar platform assists such retailers in gaining back their business. For example, one of our local retailers in Vikhroli is now making 80 to 85 lakhs per month. As a platform, we offer quite many changes to retailers in a very legitimate and compliant manner. We follow a 360-degree approach, as it is quite benefitting to retailers as well.
What will be the key takeaways of the foreign direct investment (FDI) relaxations in the pharmaceutical industry?
As such, the FDI relaxation is for the manufacturers. With such relaxations, better established companies and already established companies would enter the Indian market on a larger scale. This will not only improve the economy, but also introduce positive changes in the pharmaceutical space. We will be able to focus a lot on quality, as well as resist the entry of spurious products in the industry. With bigger players entering the Indian healthcare sector, we will be able to set new benchmarks in the pharmaceutical industry. Overall, the domestic players will be exposed to international business models.

Follow and connect with us on Facebook, Twitter, LinkedIn, Elets video