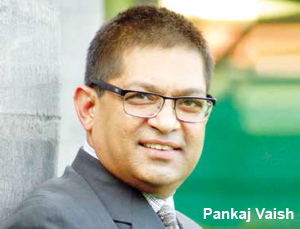 Company Details
Managing Director: Maninder Singh Grewal
CEO: Pankaj Vaish
Management Team: Nitin Goyal, Head Operations; Suren Shukla, Senior VP; Malav Kapadia, VP-Sales
Year of Inception

: 2009 |

Employee Strength: 350
Head Office Address: GYS Universal, Plot A-3,4,5, Sector 125, Noida, Uttar Pradesh
Telephone: 0120-6171000
Email: healthfore@healthfore.com
Website: www.healthfore.com
Sales support: sales@healthfore.com; 0120-6171710
Contact Person

: Amit Arora, 09654353389, arora.amit@healthfore.com

Company Profile
HealthFore Technologies Limited (formerly Religare Technologies) is a global healthcare IT solutions and advisory services company. Its B2B and B2C IT solutions help hospital chains, diagnostic centres, corporates and public health enterprises realise superior clinical outcomes. HealthFore's IT products Magnum Infinity HIS and Magnum Imaging enable providers to considerably improve patient safety and patient satisfaction, gain operational efficiency and meet regulatory obligations. HealthFore's mHealth and Telemedicine solutions provide a platform that helps in greater healthcare access to larger segments of population. HealthFore combines domain expertise with pervasive computing, software development tools and project management techniques to make healthcare more accessible and affordable. It operates in 13 countries across South East Asia, Middle East, Africa and India.

Products and Services

• Magnum Infinity HIS: Connects all stakeholders of the healthcare ecosystem securely, accurately and in real time

• Magnum Imaging: Optimises clinical workflows by PACS, RIS and teleradiology

• mHealth Solutions: Teleconsultation, remote diagnosis, monitoring and communication through wireless devices

• Healthcare IT Enablement: Infrastructure management and technology solutions


Top Five Clients in India

• NRHM and Government of Assam

• Government of Gujarat

• Aditya Birla Memorial Hospital

• Bharti Airtel

• Asian Heart Institute

Collaborations Business Tie-ups

• Accenture

• IBM

• Microsoft

• Oracle

• Orange Business Solutions

• United Health Group

Technical Tie-ups
• Barco
• Cisco
• Microsoft
• Oracle
• Progressive Infotech Pvt Ltd
Magnum Imaging Powers Assam Tele-Radiology
HealthFore Technologies is working with the Assam Government and has set up a complete Tele-Radiology solution in the state
In order to meet the shortage of radiologists in Northeast India, National Rural Health Mission, Assam, and the Ministry of Health and Family Welfare, Government of India, decided to implement Healthcare IT solution. HealthFore Technologies Ltd is working with the State Government to set up a complete Tele-Radiology solution.

 Ghulam Nabi Azad, Union Health Minister; Tarun Gogoi, Chief Minsiter of Assam; Dr Himanta Biswa Sarma, Minsiter of Health and Family Welfare, Govt of Assam; Anuradha Gupta, Additional Secretary & MD, NRHM, Govt of India; and Pankaj Vaish, CEO, HealthFore Technologies at the launch of the project on September 1st, 2013
Magnum Tele-Radiology Solution, HealthFore's home grown Imaging (RIS/ PACS) product, is a complete web-based, enterprise class, Tele-Radiology system, offering a comprehensive enterprise class hospital. This includes setting up the required Tele-Radiology infrastructure including capturing of the data from the X-Ray/CT Scan/USB machine; providing software and hardware for Tele-Radiology data transmission; Central Data Centre and running of the same. Health- Fore is also providing Diagnostic Reports through qualified experts on the tests. Magnum Tele-Radiology integrates images from multiple modalities with clinical patient data, streamlining radiology department workflow and improving the radiologist's efficiency.
PROJECT HIGHLIGHTS
• Addresses the demand for specialised skills in interpretative radio-diagnosis across the state
• Facilitates critical care delivery by assuring quicker turnaround time for emergency cases, any day any time • 1st-of-its-kind in the nation in public health sector driven by partnership model
• Leverages advancements in Medical Technology and IT to deliver cost-effectiveness
• Covers Tele-Radiology services for 11 District Regional Diagnostics Centres (RDCs)
• Establish Data Centre in Guwahati and also supply RIS and PACS Software to manage Tele-Radiology services
• Operates RDCs to service patients with necessary staffing of receptionists and radiographers
• Provide remote reporting services through specialised radiologists across Guwahati, Delhi and Mumbai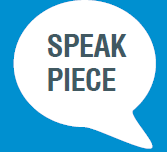 "With Magnum at the core of our systems, our doctors are able to spend more time rendering quality care and ensuring that the most appropriate decisions about the patients' care have been made. This has resulted in outstanding patient satisfaction." Rekha Dubey, Senior GM – Operations, Aditya Birla Memorial Hospital
"Being an integrated system, Magnum enabled caregivers to share a common unified view of patient information across departments, delivering significant value in terms of minimising turnaround time and ensuring that doctors were able to provide the right diagnosis and treatment." Dr Lloyd Nazareth, COO, Fortis Hospitals
"All our physicians now have access to centrally-available patient information and data. It ensures better coordination and continuity in the care we deliver. Moreover, HealthFore has been very supportive in enabling us to comply with the regional, ministry and insurance-related requirements too." Group IT Manager, Mediclinic Middle East, Dubai
"We implemented Magnum in July 2009 to provide an integrated and patient-centric solution for the delivery of healthcare services to the NLNG community. Magnum is suitable for small, medium and big-sized hospitals. It is a complete solution for hospital operations and activities."
Hospital Administrator & Ancillary Services Officer, Nigeria LNG Hospital

USP
Healthcare IT
integrated solutions for care  management

Recommended from all portals