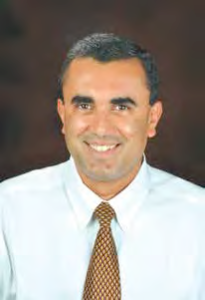 Dr Arjun Kalyanpur, CEO and Chief Radiologist, Teleradiology Solutions, talks to Ekta Srivastava, ENN about the evolution of the company from a teleradiology services provider into a healthcare IT provider.
Tell us about the journey of Teleradiology Solutions so far.
Teleradiology Solutions was set up in 2002. Starting with a single client in the US and a single radiologist, we have grown steadily to a group of 45 radiologists and over 150 clients in 20 countries, including Singapore, Indonesia, Thailand, Denmark, the Netherlands, Tanzania, Nigeria, Djibouti and India. In 2007 we set up RXDX, a 24 x 7 multispecialty clinic and imaging centre. We moved on to set up a technology company, TeleradTech in 2010, that develops software solutions for teleradiology and telemedicine, whose flagship product Radspa was developed with input from our team of radiologists. Our Telemedicine division provides services to PHCs in Karnataka and Madhya Pradesh. We also have an active e-learning portal that conducts online training in Radiology and Pediatric Cardiology.

---
The challenge in telemedicine in India is to have a model that is sustainable for the provider and yet affordable for the user
---
What are the most critical elements for an enterprise embarking on population health management?
Quality of service: This is non-negotiable in any geography or market. A remotely delivered service such as teleradiology or telemedicine must deliver the same level of quality as medicine practiced at the point of delivery.
Responsiveness to changing needs: The healthcare market is constantly evolving and the ability to modify processes and practices to meet the current standards of care is essential for an organisation in this space.
Flexibility to adapt to different geographies: The ability to deliver solutions cost-effectively is at the crux of providing effective telemedicine, as the need for it is greatest in economically weak regions.
What specifications do your clients demand while buying your solutions?
For teleradiology our clients are radiologists/ radiology groups who are looking for technology solutions and support in reporting emergency scans or with subspecialty scans in which they themselves do not have expertise. Alternatively they are hospitals in remote locations where radiologists are not available. They mainly look for good report quality and rapid turnaround of reports, and a robust, seamless workflow which we offer in the form of our Teleradiology platform Radspa. For telemedicine our clients include the Tibet Government who is using our services and technology to connect their various medical centers across India, as well as NGOs in the healthcare space. In India, clients look for good technological support and immediate access in case troubleshooting of any issues is required.
How does telemedicine fit into the systems broader care coordination strategy?
Telemedicine dovetails into teleradiology as both needs tend to coexist in similar geographies. Also the infrastructural needs and operational challenges of setting up both are very similar. Given these synergies, and given that we have over ten years of experience in running teleradiology operations, it has been a natural evolution for us to enter the telemedicine space. Our Radspa workflow is integrated with Ciscos telemedicine solution to facilitate integrated delivery of teleradiology and telemedicine. And our RXDX clinic provides both on site as well as telemedicine consultations. Overall, our mission is to work at the cusp of medicine and IT to deliver better healthcare globally and so telemedicine is very much on our roadmap for the future.

Follow and connect with us on Facebook, Twitter, LinkedIn, Elets video