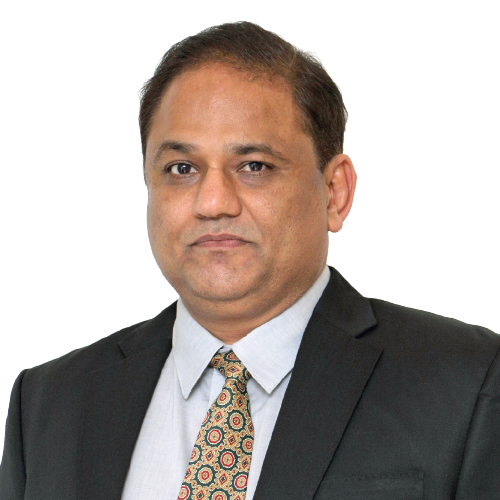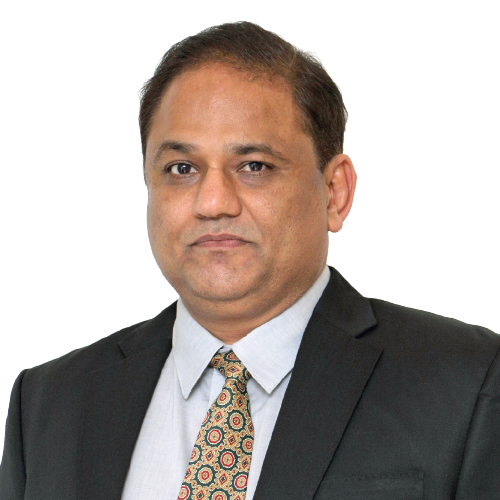 Ziqitza Healthcare Ltd has been the frontrunner in the EMS by not only offering quality services but also by experimenting with newer systems and partnerships. As a result, it has emerged as one of the three top EMS providers that serve different geographies and patients by implementing four business models, ranging from variable to PPP model. In an exclusive interview, Naresh Jain, CEO, Ziqitza Healthcare Ltd, shares details about recent feats and challenges with Harshal Desai of Elets News Network (ENN).
What is the state of Emergency Medical Services (EMS) industry in India?
EMS is not just about transporting patients from one place to another but also includes the post-ambulance delivery care of patients once they are admitted to any particular hospital. Places, where patients can be admitted quickly in case of an emergency are very limited, especially in the rural areas of states like Rajasthan, Odisha and Jharkhand. One has to actually travel about 100 kilometres to admit a patient. This is certainly a big problem. Ambulanceon- time service is necessary, but one also needs hospitals nearby where the patient can be treated immediately. Ziqitza Healthcare Limited (ZHL) is into the delivery part of this system where we are contacted " there are quite a few phone numbers " to pick up the patient.
We are the first organisation to start an ambulance service with a centralised call centre, which can be reached to call an ambulance available nearby. We started our operations in Mumbai with 1298 as our emergency ambulance number. We built up a network of about 40 to 50 ambulances in the city. We also tried to get other people on board, but due to quality issues of other service providers the collaboration did not work for us. We, of course, could not compromise on our standards. Therefore, the industry was fragmented and we were among the few players to get into the industry in a systematic way. This was the time when even the Health Ministry of India was planning to start a centralised ambulance service in various states. Andhra Pradesh was first such state where an emergency network was set up and the concept was propagated across the country.
Key Takeaways
About 25 states already have EMS service where the government provides infrastructure, including call centres, ambulances, etc. and companies like ZHL runs the service
NRHM funds the projects in association with the state governments
Currently, about 25 states already have EMS service. In most of the cases, the government provides infrastructure including call centres, ambulances, etc, and companies like us run the service. The National Rural Health Mission (NRHM) funds the projects in association with the state governments. Further, in many states 102 network is also operated, which caters to pregnant women and newborns. This is a separate service altogether.
How many states are you currently working with? Please apprise us about your operations as well.
We are currently operating in Kerala, Odisha, Punjab and are in the process of rolling out our services in Jharkhand and Madhya Pradesh. We are one of the three big players in the domain.
We have four verticals. One is the variable model " like a taxi service. A patient calls us, we pick him or her up, drop the patient to the hospital and collect the money. We are present in three geographies, namely Kerala, Mumbai and Bihar in this vertical. We own the ambulance in this vertical. Second is the outsourcing model. Several companies and hospitals have outsourced our ambulances. There are organisations which do not want to own and run the ambulances. So, we do the work of running and maintaining the ambulance service for them " right from the labour, repairs, maintenance and upkeep of the ambulance remains our responsibility. In some cases, hospitals have their own fleet and we simply run the system.
Third is the PPP model where we work with the governments and run the entire ambulance services for the states on behalf of the state government. And the fourth vertical includes our international operations. We have expanded our operations in the United Arab Emirates (UAE) recently and are exploring other countries as well. We are also glad to update that in association with the National Highway Authority of India and ICICI Lombard, ZHL operates Advanced Life Support (ALS) and Basic Life Support (BLS) ambulances on the Gurgaon-Jaipur stretch of NH-8 to respond to accident cases.
How aggressively governments are working on such emergency medical services?
There are some governments which are not working sensitively on such projects and the situation is pretty sad. However, there are some states where even Chief Ministers are themselves getting involved in such projects to ensure the best possible services to common man. Some state governments do understand that a centralised emergency service mechanism is very important for the masses. Such an emergency service is not a luxury, rather a necessity. If the government is not able to provide it, it is its failure.
Ziqitza Healthcare Ltd (ZHL) – Key Achievements
Started operations in Mumbai with 1298 as emergency ambulance number
Currently operating in Bihar, Kerala, Odisha, Punjab, Jharkhand and Madhya Pradesh
One of the big three players in the EMS domain.
Runs & maintains ambulances for organisations that do not want to own and run them
Expanded operation in the UAE & is also exploring other countries
In association with the NHAI and ICICI Lombard, ZHL operates ALS and BLS ambulances on the Gurgaon-Jaipur stretch of NH-8
Ziqitza Gulf Medical Response and Ambulance Services has won a tender to serve the upcoming Al Maktoum International Airport in Dubai
What are your plans for Dubai expansion. Which are the other countries ZHL is planning to foray into?
Our subsidiary Ziqitza Gulf Medical Response and Ambulance Services has won a tender to serve the upcoming Al Maktoum International Airport in Dubai. We will be licensed by Dubai Corporation for Ambulance Services (DCAS). This is the first time a private player in the EMS category has made a foray into the Dubai market. As part of the tender, we will be providing ambulance back-up service for the Al Maktoum International Airport where construction is currently underway.
We are also looking at other regions including Sri Lanka, Malaysia and some other Southeast Asian countries. Africa is another region, where we are planning to start our operations. Things are in the pipeline and we may start our operations anytime soon.
What are the challenges that you face while running your operations?
Infrastructure and awareness are the two significant factors. We need to educate people that whenever they hear the ambulance siren, they need to vacate the roads for the vehicle to pass. We need proper roads so that the transportation time can be reduced. Hospital infrastructure is also crucial. We come across cases on a regular basis where patients are not admitted easily in emergency. We need actual hospitals in rural area to avoid transporting a patient to about 100 km to admit him or her.
What will drive business growth for your organisation in India?
There is a huge scope for EMS player in India. There is one NHAI Project, which aims to place ambulances on highways; there are states which also may join other states to have a centralised EMS mechanism in their states, rebidding of projects. There are 30 states in India and most of them are equivalent in sizes to some of the western countries. Further big corporate players are nowadays planning to have ambulances in their premises. This is when we come into the picture. Government regulations also mandate companies with more than 500 employees to have ambulances in their premises mandatorily. This is an area where we will engage ourselves.


Follow and connect with us on Facebook, Twitter, LinkedIn, Elets video