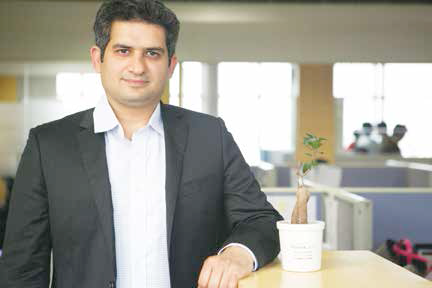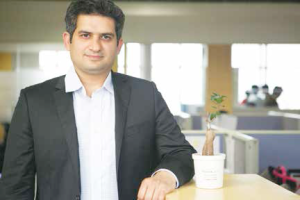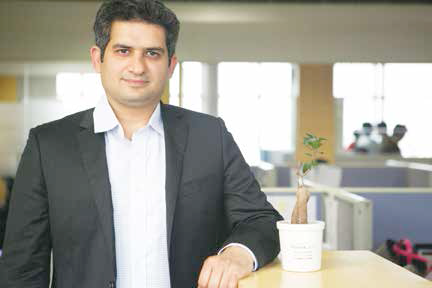 Prashant Tandon,MD and Co-Founder,HealthKart.com
Prashant Tandon, MD and Co-Founder, Healthkart.com, talks to Ekta Srivastava, ENN, about the scope of e-commerce in the healthcare industry

E-commerce has tremendous potential in the healthcare sector. This is largely because Internet provides access to all. People can learn and avail online a whole lot of products, healthcare information, knowledge about health improvement, etc.
A one-stop-shop, Healthkart.com is an online portal for health and fitness products in India. It also deals with health, fitness and beauty on other portals like HealthKart Plus, which is credited to be Indias online pharmacy and drug database and HealthKart Fit, which is a physical store which sells about 50 different brands of dietary supplements and sports nutrition products.
Almost one third of our sales come from Tier-III and Tier-IV places from India which are 500 towns and villages. There are lot of fake and counterfeit drugs in the market as well. Through these centralized market, we become organised retailers. We deal directly with the brands, with the company, so that the consumers get authentic products anywhere they are in India giving it a huge scope in space, says Prashant Tandon, MD and Co- Founder, Healthkart.com.
Mobile Application
In India, today people have more access to mobile and so as for mobile Internet, even with smart phones access to downloading new apps have come as additional feature. Transactions through mobile phones are also growing up significantly. Healthkart Plus application, which started as purely information app, helps consumers about how technology can make the health side more transparent.
So we created the database of all the medicines in India, like what they do, what are the side- effects and what do they interact with, if with same salt what other cheaper substitutes are available. We created that application and we received a good response and 75,000 people downloaded the application. We have a million plus visitors in that application on a monthly basis, informs Tandon.
Business Model
HealthKart has adopted the regular wholesale model, with tie-up with brands in and around the country. Tandon inform that: We first make sure that the brand has basic reputation and all the clearance. We reject a lot of brands because in healthcare there are lots of brands which are questionable. Secondly, we also make sure that we only source it from the brand or the brand authorised distributors. Authenticity is the primary value, so we make sure that we are careful about that.
Further Plans
Talking about things in pipeline, Tandon mentions that HealthKart is focusing on research. We are coming up with the lots of new features, adding a health content site where we will be adding healthcare forums, we are also adding the feature where people can upload the prescription and get alerts if two drugs of same composition were there in their prescription. In this space the consumers knowledge is also so much low that we will be contenting the information over the next years, says Tandon.

Follow and connect with us on Facebook, Twitter, LinkedIn, Elets video