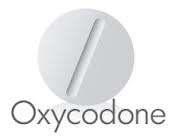 Acura Pharmaceuticals Inc. (ACUR), whose technology helps deter drug abuse, sued Ranbaxy Laboratories Ltd. (RBXY), India's largest drugmaker, over its plan to market a generic version of the painkiller Oxecta.
Acura, based in Palatine, Illinois, claimed New Delhi-based Ranbaxy wrongly plans to market a copy of the short-acting oxycodone pill before Acura's patent expires in 2025, according to papers filed yesterday in federal court in Delaware.
"Acura will be substantially and irreparably harmed by Ranbaxy's infringing activities" unless stopped by a judge, according to the complaint.
Ranbaxy reported about $2.2 billion in sales for fiscal 2012. Acura listed about $20 million in fiscal 2011 sales and a net loss last year, according to data compiled by Bloomberg.

Recommended from all portals