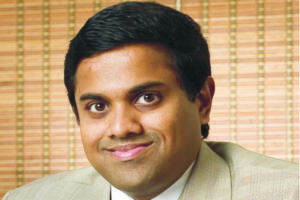 To ensure access and affordability of a better healthcare for all, the Government should provide free healthcare services to BPL people. The lower, middle and rich class people should be covered by insurance, says Dr G S K Velu, Chairman and Managing Director, Trivitron Healthcare, in conversation with Dipen Pradhan of Elets News Network (ENN).
How do you perceive underlying challenges in Indias healthcare technology?
A patient will face challenges if it doesnt bother about the cost to get a treatment in India. They have limited knowledge: they dont know what is the right or wrong charges. Often, they are taken for a ride by some healthcare institutions. Also, the country is still dependant upon outer partys healthcare ecosystem" that should do away.
What will be key trends in this year?
Unfortunately, the access to technology in India is limited. It is lagging the attention it deserves. There are a lot of challenges in the last-mile connectivity, which the private healthcare cannot ensure. The only way forward is for the Government to increase their healthcare strength and also the health insurance companies have to top their efforts, actively. These are the only two bodies whose effort will ensure healthcare technologies are accessible to maximum people.
The current Government spending, of less than 1.5 percent, is very low. Even if it is to be raised up to 2.5 per cent its still very low. To ensure access and affordability of better healthcare for all, the Government should provide free healthcare services to the people Below Poverty Line (BPL), and the lower, middle and richer class people should be covered by insurance. This trend, I think, must emerge.
Tell us about the expansion plans of Trivitron Healthcare.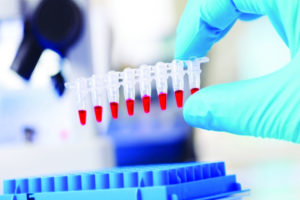 Our main focus over the past five years has been on breaching different models from predominantly-ready oriented to predominantly innovation and medical technology oriented. Presently, we have nine factories functioning in three countries: India, Turkey and Finland; and the 10th factory is under construction. It is expected to get commissioned by next quarter " focused on diverse medical technology products.
Although the Indian medical technology market is growing, its not up to the desired level. So, most of Trivitrons factories in India are running at a low capacity utilisation, from 10 to 20 percent. We are all pushing for some level of reforms in the Indian manufacturing products by the Government of India to boost the sector.
What are the latest innovations Trivitron plans to introduce in the healthcare this year?
We are launching a Digital Mammography System along with a new range of digital radiographic system and diagnostic kits and equipments in cities"Chennai, Mumbai and Pune. Currently, at the entry level, the digital mammography machine costs from Rs 1 crore up to 2.5 crores, and 50 lakhs to 2 crores for radiography machine. The newly developed Digital Mammographic and radiographic machine of Trivitron"developed by implementing our own innovation, software and design"is bringing down the current cost of these machines to at least 30 to 50 per cent. Our innovation and R&D are focused on making digital solutions affordable and accessible in India along with developing countries.
The four decades old Newborn Screening factory of Trivitron in Finland is world ranked 2. The company has set up similar factories in Turkey and Chennai. The factory in Chennai was inaugurated by Prime Minister Narendra Modi in February 2016. Efforts are on to rank closer to No.1 in the world.
"I BELIEVE, IN COMING YEARS, A LOT OF INVESTMENT WILL POUR IN THE HEALTHCARE TECHNOLOGY, AS IT IS STILL A SUNRISE INDUSTRY AMONG OTHER VERTICALS OF THE HEALTHCARE SECTOR."
What about Research & Development?
All our investment, profits made in the past 5-7 years have been utilised in the R&D to companys manufacturing expansion. For In Vitro Diagnostics (IVDs), we have three R&D centres in Helsinki, Finland; Ankara, Turkey; and Chennai. These three centres work in contact with each other; not only for routine technology but also for developing new generation technologies like Mass Spectrometry (MS), Genome, and other areas. We have top scientists working with us, and we also work in collaboration with universities, institutions in India, Turkey and Finland.

Follow and connect with us on Facebook, Twitter, LinkedIn, Elets video