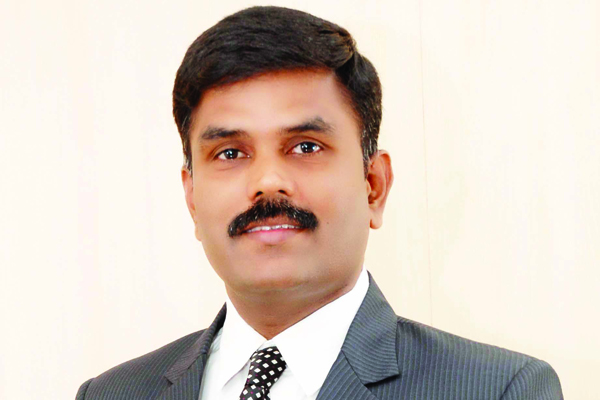 Quality, innovation and keeping constant pace with the technologies have always been the prime considerations for Kauvery Hospital to deliver best healthcare services in the industry. It always intends to bring and offer unmatched experience at par with the global standards, says Niranjan Ramakrishnan, CHCIO, Group Head IT, Kauvery Hospital in conversation with Rajbala of Elets News Network (ENN).
Tell us about Kauvery Hospitals services and its mission.
Our overall Strategic objective is to establish Kauvery as a trusted healthcare partner delivering great clinical care in an affordable way. We have trained specialists competent in the latest treatment procedures and techniques in various specialities. In terms of services and facilities, we are equipped to treat coronary artery disease, heart disease and other major diseases using cuttingedge medical techniques and latest diagnostic equipments.
Our dedication and effort towards healthcare has enabled us grow and we have extended our presence in more than four cities and 10 units within 19 years.
How technology can contribute in standardisation in the fragmented Indian Healthcare environment?
By integrating technology, hospitals can easily create platforms for patient doctor communication. The Indian Healthcare system has notched up several significant achievements.
Technology in the last decade has revolutionised the way healthcare is delivered worldwide. Easy accessibility, consultation, recommendations of quality healthcare and affordability to the citizens has created ease in patient and doctor communication.
Moreover, technology enabled services aided patients and providers alike by enhancing the quality of delivery, reduction in turnaround time of workflows and thus the overall cost, besides bringing in higher accountability into the system.
The development of the Medical Technology has created a nodal point of reference for the industry, providing a forum for dialogue with the patients, customers, industry players, regulatory bodies and healthcare professionals.
The digital integration in healthcare will help domestic and the global medical technology companies to understand the emerging business opportunities and the healthcare ecosystem in India.
How successful has been 2017 for Kauvery Hospital?
ABK-AOTS DOSOKAI, a registered society to liaison between Japan and India across diverse spheres, conferred upon two awards for Kauvery hospital on January 23 at Chennai for 5S Platinum Award and at Delhi on February 26 for Quality Control. Platinum Medal and Certification for the Best Practices in 5S, in Large and Medium Scale Industries is yet another feather in its cap, as Kauvery Hospital is the only hospital to win this award this year, out of 50 companies from the manufacturing and service sector.
Kauvery Hospital was selected and recognised as a pioneering initiative under Excellence in Operations using digital platform. Kauvery hospitals IT initiatives were recognised at a gala event – IDC Insights Awards 2017 in Bangalore. Kauvery Hospital was recognised as a winner in Data Security Category for the 3rd Edition Data center summit and Awards 2017.
Who may play a major role in adopting standards in clinical information systems?
Healthcare Information and Management Systems Society (HIMSS) is a global voice, advisor and thought leader of health transformation through health IT with a unique breadth and depth of expertise and capabilities to improve the quality, safety, and efficiency of health, healthcare and care outcomes.
HIMSS Asia-Pacific India Chapter the first Country-specific Chapter of HIMSS outside USA is fully focussed on adopting of standards in clinical information systems in India.
Algorithm of Electronic Medical Record Adoption Model (EMRAM) automatically scores hospitals to the clinical information system capabilities to an eight-stage (0-7) model measures. HIMSS India chapters vision for 2018 is to make sure at least 50 hospitals across India adopt the EMR and reach the best possible levels in the 8 stage scoring.
As organisations prepare themselves for 2018-19 Budget what should be the ideal annual investment in healthcare IT?
Its good to know that the hospitals include IT budget as one of the key parameters in their overall budget and started realising the value of building digital enterprise.
There is specific research material in India to indicate the IT budget component, industry best practices suggest that 4 to 4.5% of annual turnover shall be the IT budget for a new IT implementation / revamping of overall IT and 2 to 2.5% of annual turn-over as operating IT budget.
INFLUENCE OF MEDICAL TECHNOLOGY IS ALL PERVASIVE AND POSITIVELY IMPACTED RICH AS WELL AS POOR IN TREATMENTS ACCESSIBILITY.
Roadmap for 2018 for Kauvery IT
At Kauvery, we aim to become the most digitally enabled hospital by 2018-end among the segment we belong to. From fragmented digitisation we are aspiring to become smartly integrated digital enterprise by adopting the innovations in its true sense.
The key performance indicators for IT would be the level at which Lean Management be brought in the organisation using IT, reduce the operational cost without compromising the efficiency and improved patient care.
Follow and connect with us on