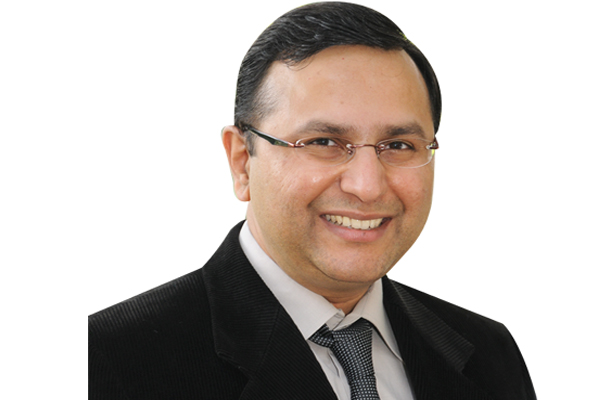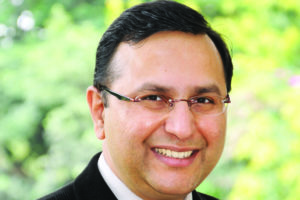 BPL Medical Technologies has shown its extended efforts to deliver standardised medical technology and innovation. With our commitment to Make in India, we help customers experience great quality at an unparalleled value, says Dr Karthik Anantharaman, Chief Marketing Officer, BPL Medical Technologies, in an interview with Rajbala of Elets News Network (ENN).
Give us a brief about BPL Medical Technologies. What pioneering initiatives has the company taken in medical technology and innovation space?
BPL Medical Technologies is one of the pioneers in the Indian medical devices industries and it has been in operations for more than 50 years. The company has established itself in manufacturing local medical devices.
We have always ensured to set-up good R&D and manufacturing teams to deliver quality products in the market. The companys traditional product line has been diagnostic cardiology equipments like ECG, patient monitor, etc., and we have a significant market share in these product segments. To continue developing new products in India, we invested further in manufacturing capabilities and boosted our R&D and manufacturing facilities.
Further, we invested optimally in building our cardiology, anaesthesia, critical care and imaging product portfolio. In imaging segment, we extended our product portfolio and developed our X-ray machines and other medical equipments.
Moreover, we tried to strengthen our commitment to anaesthesia and critical care which was in high demand and grow at a rapid pace. To consolidate the same, we acquired UK-based Penlon Ltd; in September 2015, a global leader in this segment. It has patented products in the area of anaesthesia as well as critical care solutions which are certified, well developed and exported to more than 92 countries in the world.
Our collaboration with the best brains across the world and our high capacity manufacturing facilities provide customers with latest medical technologies at affordable prices. The company has made significant strides in boosting up the local R&D and manufacturing efforts that led to increase in companys good market share.
Being one of the leading Indian manufacturers of medical care technologies and equipment, how do you plan to spread your global footprints and which areas are you currently focussing on?
We continuously focus on strengthening our presence by delivering quality products globally. We took two prompt steps for this. First, we developed high quality products and locally manufactured in India, which are up to the standards of exports and match market requirement.
Second, we acquired a global company Penlon, which has its presence in more than 92 countries and has right regulatory and political formulations. Both of these efforts augmented BPLs efforts in commercialising products internationally. Our products are currently sold across Africa, Italy and South Asian countries, whereas Penlons products are sold across the world.
"WE WILL CONTINUE TO INTRODUCE INNOVATIVE PRODUCTS AND EXPAND OUR CUSTOMER SUPPORT NETWORK IN ORDER TO ENHANCE AND CREATE REACH OF INDIAN MEDICAL DEVICES."
Could you tell us about your major achievements in 2017 and the goals of BPL Medical Technologies for 2018?
Considering all the investment in R&D, manufacturing and commercialisation of our products, we have established ourselves as a reliable company in the market and able to reach the last mile.
Our initiatives have been recognised by ET and conferred the prestigious Frost & Sullivan Customer Value Leadership Award 2016 in the India medical device technology category. The organisation has also been conferred an award for ET Best Healthcare Brand 2016. We have also been recognised with six awards for Medical technology innovation. The company was earlier awarded the prestigious Frost & Sullivan Best Practices Awards in 2011 for Market Share Leadership in the Value Segment of ECG devices.
Recently, we have been recognised by FICCI and awarded as the best healthcare companies in Indian subcontinental.
How is the company aligned with the countrys goal of providing quality affordable healthcare to the people?
Indian healthcare industry has observed quite a good growth in recent past. We are providing financial options to our customers to create ease for them to buy the healthcare machinery and equipment.
Secondly, we are trying to help our customers in generating more revenue by providing them customer marketing support, sales and service support and last mile connectivity to reach Tier-1, 2 and 3 cities.
What kind of technological shift would you predict for the medical appliance industry in 2018?
More and more medical devices and appliances will demand smart technology. Newer technologies will create a new era of medical data management where devices will start getting the cloud, local servers for medical record and data updates.
Smart healthcare or connected healthcare will completely revolutionise the way the medical devices will be designed, developed and manufactured.

Follow and connect with us on Facebook, Twitter, LinkedIn, Elets video