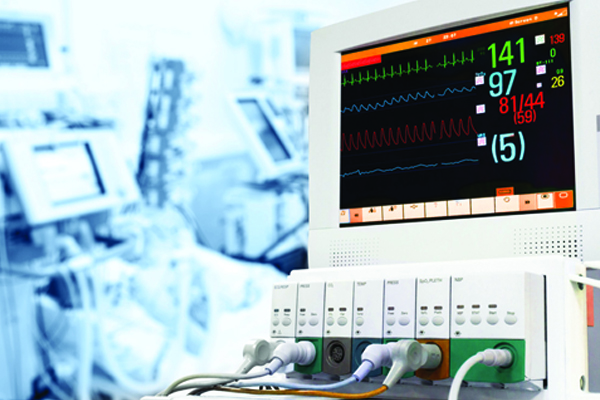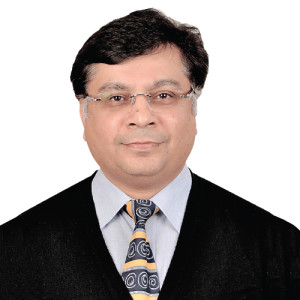 The Government needs to introspect why even after three years of Make in India campaign, the Medical Device manufacturing is still floundering in India, writes Rajiv Nath, Forum Coordinator, Association of Indian Medical Device Industry (AiMeD), for Elets News Network (ENN).
Though 2017 witnessed a significant development in the medical devices sector, there is an urgent need for the government to accelerate further reforms to boost manufacturing, reducing huge import dependency" which is still at 70-90%"minimising outgo of foreign reserves, and making quality healthcare affordable and accessible to the masses at large.
Predictable tariff strategy for investors
To implement Make in India and exploit potential effects on exports and the 70% import dependency, over $10 billion Indian market of medical devices domestic manufacturers seek a long-term and predictable tariff strategy for investors who will only invest if they find it viable and profitable to manufacture medical device in India.
Basic Custom Duty (BCD) on Medical Devices having export turnover of more than:
Rs 100 Crores (in any one of last 3 financial years), should be at least 15%, considering WTO
Bound Rate for 40%.
Similarly, for Rs. 10 Crores to Rs. 100 Crores, BCD should be 10% and for
Rs. 5 Crores to Rs. 10 Crores, BCD should be 7.5% and for
Less than Rs. 5 Crores, BCD could be at 5% or higher.
The linkage of growing exports is to demonstrate growing capability and international competitiveness of these Devices to silence critics or India will forever remain import dependent on unaffordable Medical Devices.
Increase in Basic Custom Duty ranging from 0-7.5% to 5-15%
The availability of GST credit to importers has led to reduced cost of procurement and the only protection domestic industry now has is Basic Custom Duty (BCD).
Against the range of 0% to 7.5% BCD, on nearly 90%, the WTO (World Trade Organization) bound rate is 40%, which means nations under WTO can increase duty up to a maximum of 40%. Other BRICS countries have duty rates as follows:
Import Duty on Medical Devices (HS Code 9018) in BRICS Countries.
The point, we at AiMeD, have been trying to make is that nominal import duty on critical items, which can be made in India, is not protectionism.
Import Duty on Medical Devices (HS Code 9018) in BRICS Countries
Products/ Countries
Brazil
Russia
India
China
South Africa
Medical Devices (HS Code 9018)
14%
0% – 15%
7.50% – 0%
3.3% – 17%
0% – 20%
Make in India economics need to revive the floundering manufacturing sector and is the preferred policy tool over the world to boost domestic industry and employment.
We have already seen the beneficial impact of such steps in sectors: telecom, automobile and more recently in electronics. Whereas we have allowed even Indian manufacturers of medical devices to turn to cheaper imports.
The sector where manufacturing is thriving in India is automobiles with 60% to 100% BCD, Motorcycles with 60%-75% BCD and Bicycles with 30% BCD.
To boost domestic manufacturing of mobile handset and components, government imposed a differential duty of 10-12.5%. The net result has been that every imported brand stepped forward to put a factory in India, whether Chinese or Taiwanese or American, including Apple. With introduction of GST, the differential duty advantage was no more there and all foreign investors who had stepped forward were feeling stressed.
The government rightly revised custom duty on Electronics up to 20% recently to maintain the investment climate and same is sought for Medical Electronics where import dependency is 90%.
The 2017 has been very eventful and progressive for the presently valued $10 billion Indian Medical Device market. Some of the highlights include:
Medical Device Rules 2017. The new rules to regulate medical devices heeded the industrys long standing demand to have medical device rules separate from drugs.
NPPA capping the prices of stents followed by orthopedic knee implants in a move to make medical devices more affordable and allowing ethical market competition.
Subsequently, the National Regulatory Authority, CDSCO coming up with classification of Medical Devices.
Mandatory display of MRP on all imported (and indigenous) medical devices.
Notification of accredited certified bodies under Quality Council of India for ICMED Certification.
Inauguration of Medical Device Parks in Andhra Pradesh and in Telangana.
Formation of Kalam Institute of Technology to promote indigenous R&D etc.
But 2018 will be a year to watch out, which would clarify further course of action to make medical devices more affordable.
Much more needs to be done.
Till now, there has been some significant measures and corrective steps but we expect this budget outlines and ensures a broad, country centric and comprehensive roadmap for boosting medical device industry within the country.
Specific Expectations from this Budget Session:
Extension of Inverted Duty Tariff Rationalization to Medical Electronics & Diagnostic.
Increase in Basic Custom Duty ranging from 0 – 7.5% to 5 – 15%, as access to GST credit has made imports cheaper against earlier protection of 7.5+6+4 %. Indian Manufacturers have only 7.5% protection now.
MoH to review & discuss Medical Devices Bill for Law drafted in 2016 with stakeholders


Follow and connect with us on Facebook, Twitter, LinkedIn, Elets video