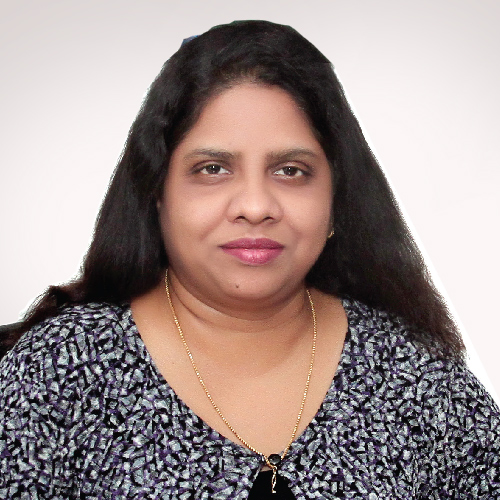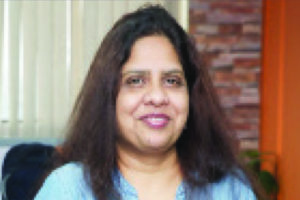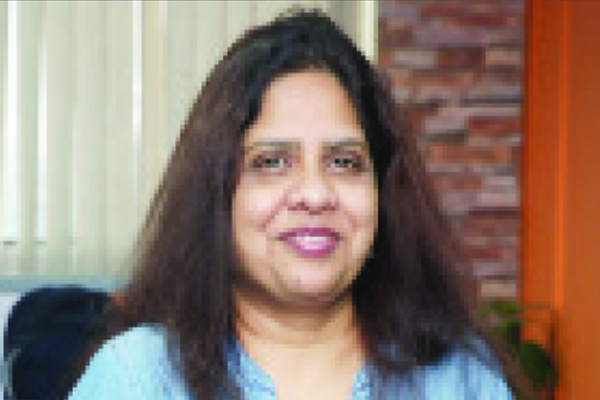 mCURAs technology brings mHealth in mainstream service through an effective deployment of cloud infrastructure coupled with state of the art hardware, tech platform and mobile devices at hospitals/clinics¸ says Madhubala Radhakrishnan M S, Founder and President, mCURA, in an interview with Elets News Network (ENN).
With mCURAs motto being to provide excellent innovative services to suit a highly evolving domain of mobile Health, what sort of technology your organisation works upon?
We are first in India to use Near Field Communications (NFC) technologies at service locations to provide an innovative hospital experience for patients. Deploying our technology enables hospitals to enhance their workflows that lead to better patient experience and enhanced revenues.
Our end-to-end hospital workflow includes patients, doctors, front office, queue management system, pharmacy, investigations and billing communicating with each other via a single platform that too on mobility. In healthcare, its all about right communication at right time.
mCURA is Indias first company to bring HIT as a service through our Smart OPD that includes complete mobility infra / full-fledged tech platform/option with skilled staff to own the responsibility of providing wow factors to patients and doctors with our unique features such as shortest service path, and the tap and pay system.
How are your innovative and technology-driven services helping out people, related to the healthcare ecosystem?
Health eco-system is hugely benefited out of our service. The current issue of data unavailability at right time at right place boils down to huge revenue leakage, a lot of hit and miss strategy, added spent on additional manpower for ecosystem partners and the hospital/clinic owners. Our powerful MIS system provides a lot of insights on ETA, conversions, real-time delay reflectors, stock movements and forecasts, seasonal requirements, demand and supply ratio, occupancy level at each specialty on a real-time basis.
Our user-friendly method of collecting data points combined with patient service at all levels: front office " doctor chamber " order fulfilment-continuum of care helps us achieve this powerful MIS system. The problem is not lack of technology today its lack of data communication in health industry
"OUR GOAL IS TO IMPROVE IT ADOPTION, MINIMISE THE IT SPEND AND MAXIMISE OUTPUT TO OUR CLIENTS SO WE CONTINUE TO BE A DIFFERENTIATOR IN THIS SEGMENT."
What makes you feel healthcare organisations should have all the relevant clinical data?
In healthcare, easy and quick access to RELEVANT clinical data enables health service providers to get deeper insights into patients health condition. In todays tech world comparing diagnostics images or deriving unique occurrences out of a trend graph is common. But enabling this at the point of care for a doctor is what is the big challenge. Again, its not because of technology its because of adoption issue.
The adoption can be achieved if they could get all the RELEVANT clinical information in first two minutes of the patients visit. If a doctor needs to spend 10 minutes to gain clinical insights on a patient through digital data, its not practical. For any data to be available digitisation is important.
To overcome the above challenge mCURA has come up with Clinical Informatics utive – data assistant to every doctor. This doctors assistant takes care of clinical data entry for each doctor and also understands the need of their doctor and provides the RELEVANT CLINICAL data as required. At the later stage, this data collection will feed our A.I. Engine and make it practical.
What sets you apart in comparison to existing players in the field of cloud computing and other IT Services?
Unlike traditional OPD management / HIMS software players our Smart OPD Technology platform has gone steps ahead to solve the last mile issue of IT penetration into care delivery. Traditional HIMS and OPD Management companies have been addressing the software requirements while ignoring the pressing need for an integrated approach to better healthcare system involving the entire eco-system of doctors, pharmacy and labs.
Unlike existing players, our platform is available to hospitals on a Zero Capex model. Similarly, ourTap & Pay model completely eliminates the need for patients to waste valuable time at billing and registration counters. Thus, hospitals are able to address a larger intake of OPD patients.Patients use the NFC-based cash card to pay for all OPD services seamlessly leading to automated billing and improved productivity.
Our Smart OPD infrastructure solution provides hospitals with a Clinical Informatics utive where required. Doctors are equipped with smart devices enabling them to quickly enter patient prescriptions digitally while able to access clinical data from labs and specialist recommendations. The entire ecosystem of Labs, Pharmacy and even the patient are automatically informed leading to a faster filling of the prescription, lower waiting times for lab tests and automatic medicine intake reminders to patients.

Follow and connect with us on Facebook, Twitter, LinkedIn, Elets video