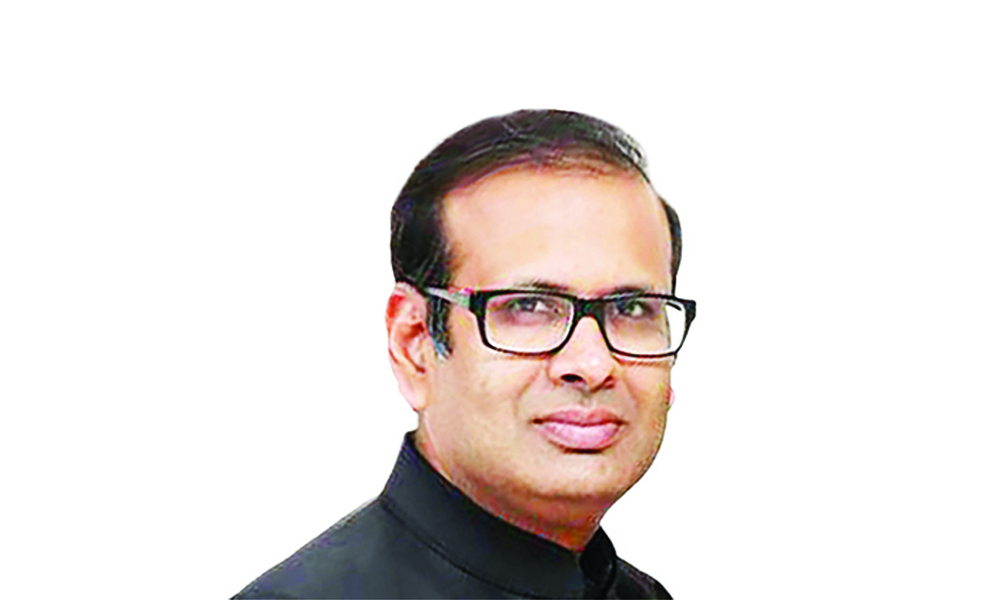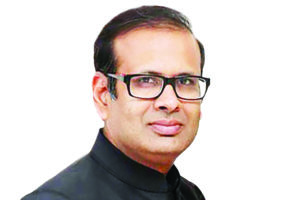 Medics aims to deliver various healthcare models across the State to make healthcare affordable and accessible to all. The top priority amongst all will be to streamline the patient experience by combining common activities into a single, common sense workflow, says Dr Mayank Somani, CEO & Director, Medics Super Speciality Hospital in a conversation with Elets News Network (ENN).
Tell us about the hospital " its inception and journey so far.
The Medics group was formed with a vision to rewrite the healthcare story in the region and elevate it to a standard at par with International medical facilities.
Medics, a 300-bed State-of-the-Art tertiary level healthcare set up in Lucknow has the best of equipments, facilities, protocols and practices. The hospital is built in a sprawling 3,50,000 sq.ft area in the heart of the city, Alambagh, Lucknow.
The hospital aims to become a true healthcare destination and is committed to providing all medical specialities under one roof. The facility matches the highest standards of healthcare delivery across the world. We have attracted some of the best talents from globe to Lucknow. We have been able to do this because of our focus on team building through fellowship and common goals.
What is the mission and vision of Medics Super Speciality Hospital?
The mission of Medics: To create the biggest healthcare story, one that makes a real difference, with each one of us writing it, telling it & living it.
The vision of Medics: To create the best possible environment for our Patients to heal, our Medical Consultants to practice and our Employees to work.
Advanced analytics makes it much easier for health systems and hospitals to succeed in value-based care contracts. Kindly share your opinion.
Value-based contracting models represent an evolution in clinical and payment methodologies, creating quality and cost outcomes, foster greater accountability, and take advantage of innovations in medical technology. With increasing pressure from Government and employer groups to shift the focus of healthcare system to improving outcomes, lowering costs, and increasing overall access to care, healthcare is transitioning away from a fee-for-service model.
Our value-based contracting offers various payment methods to providers
Payment-based cost efficiency and quality performance
Payment-based process transformation through new technology & process adoption.
The value-based healthcare movement is a growing collection of people, organisations and Governments. To achieve the alignment of value-based care contracts with the healthcare systems, the focus should be on:

Improving the spectrum of clinical care and adding new service levels
Being accountable to the patient
Creation of advanced care teams to include nurse care managers and pharmacists
Automating processes to address prevention and wellness.
Share with us the major flashbacks of your achievements, projects, challenges and opportunities.
My journey in the clinical fraternity started at King George Medical College, Lucknow where I completed my Graduation (with a gold medal in Medicine). Post this has gone further to achieve clinical degrees in MD Medicine (gold medal); MRCP, Royal College of Physicians London; MRCP, Acute Medicine; MRCP, Diabetes and FCCP, USA. Having grown up in Delhi, I went to Lucknow to work for Avadh Hospital and Heart Centre as a Consultant in General Medicine, Diabetes and Critical Care, I developed a deep understanding of the healthcare scenario in Lucknow, as a nodal point for care and treatment. While working with Avadh Hospital, we scaled it up from a 50 beds hospital to a 100 beds hospital and started delivering tertiary care.
Then came another initiative of setting up a diagnostic centre named Care Diagnostics Pvt. Ltd. that placed ethics at its heart. This pushed me to develop several other ventures, including a 24*7 wellness centre in one of the prime areas of the city. Acknowledging the need for a state-of-the-art tertiary healthcare in Lucknow, we then decided to set up Medics, a 300-bed hospital that has the most modern equipment, facilities, protocols, and practices. It has also attracted some of the best talents from the Globe.
Our journey has not been a smooth sailing one however with our continuous efforts and persistence have overcome the challenges. Medics, being a tertiary level super speciality hospital faced obstacles when we started the construction of the building to get necessary approvals and absence of a single window system. The UP State Government has paved the way for enormous opportunities for healthcare development and we wish to entertain various healthcare delivery models across the State. Our aim is to make healthcare affordable and accessible to all by developing a unique healthcare.
What are the priorities you would stress in healthcare technology in 2018?
The top priority amongst all will be to streamline the patient experience by combining common activities into a single, commonsense workflow. For instance, the concept super app"an app that brings together many different functions into a one-stop-shop for providing and receiving care"can eliminate repetitive or redundant actions.
Healthcare industry should witness seamless information flow across all levels. Both Government and private healthcare sector should interact on a digital platform to avoid any lapse in patient information access and spread. The patient information should be easily accessible digitally in all healthcare units, thereby significantly reducing the overall treatment of time and improving clinical outcomes.
An interesting use of Artificial Intelligence (AI) could be to accurately analyse a patients medical records and help to highlight the critical clinical findings. This technology also has the potential to improve patients recovery by telling them what dosage of medication they need and when they should take it.
Improving the quality of life is one of the main benefits of integrating new innovations into medicine. Medical technologies like minimally-invasive surgeries, better monitoring systems, and more comfortable scanning equipment are allowing patients to spend less time in recovery and more time enjoying a healthy life.

Follow and connect with us on Facebook, Twitter, LinkedIn, Elets video