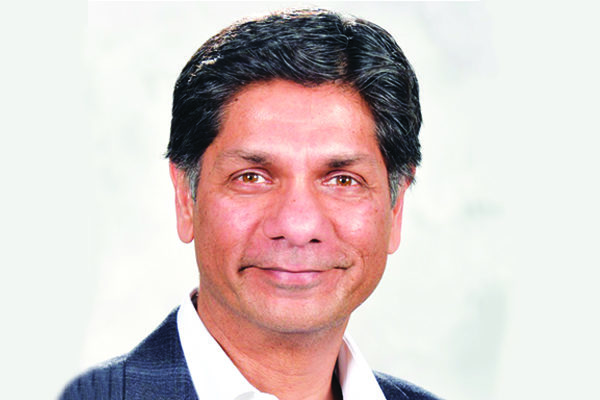 India is one of the top geographic areas of focus for PerkinElmers strategic investments. In the last few years, we have invested over $100 million to build our local manufacturing in India under the Make in India initiative, says Dr Prahlad Singh, Senior Vice President and President, Diagnostics, PerkinElmer, in an exclusive interview with Souvik Goswami of Elets News Network ( ENN).
PerkinElmer is a globally known brand in the healthcare sector. It believes in the mission of Innovating for a healthier world. Share with us the journey of PerkinElmer over the years.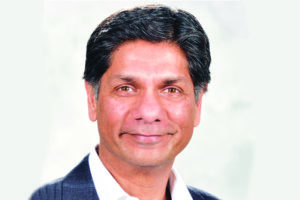 For more than 80 years, PerkinElmer has been innovating for, and together with, our customers. They rely upon our deep history of scientific innovation to help them unlock critical insights that make impacts: smarter decisions, earlier diagnoses, more effective treatments and scientific breakthroughs. We serve as a true strategic partner; first understanding customers most pressing business challenges, and then developing innovations to meet those needs, or working collaboratively with customers to jointly discover breakthroughs. Our own employees passion for driving innovation has resulted in decades of patent awards for their creation of breakthrough technologies, methods, and applications across our companys core capabilities. With our over 3,500 patents, a global network of research & development centres of excellence and market-leading detection, imaging, and informatics innovations, we provide an experience that enables customers to better protect our environment, food supply and families health.
How much importance does India carry for the expansion of PerkinElmer in the coming years. What are its future investment plans in India?
India is one of the top geographic areas of focus for PerkinElmers strategic investments. In the last few years, we have invested over $100 million to build our local manufacturing in India under the Make in India initiative. We now have three manufacturing sites in India: two in Goa and one in Uttarakhand. We have also set up a PerkinElmer service lab in Chennai that offers early biochemistry screening, cytogenetics testing, and molecular diagnostics testing. This state-of-the-art laboratory underscores our commitment to our continued expansion plans in India and provides a hands-on experience with our innovative technologies. We are also supporting Indias healthcare requirements, including committing to expanding our infectious disease screening menu and capabilities. Our product portfolio, channel access and broad footprint provide the key enablers to help accelerate our growth in this important market.
Guided by the seven industry partnership models of National Skill Development Corporation, Government of India, PerkinElmer plans to set up Centres of Excellence focused on science and innovation in the health sector that is of strategic importance to the National Skill Mission. For instance, we have recently opened a Centre of Excellence at Indian Institute of Science Education and Research (IISER), Pune, to train current and future scientists. The advanced bioanalytical set up will not only hone the analytical skills of young students but it will also elevate their understanding of interdisciplinary sciences. We have also conducted a series of seminars for neurologists, paediatricians and gynaecologists in various parts of the country, including Delhi, Maharashtra, Uttar Pradesh, Telangana, and Uttarakhand in the areas of maternal, foetal and newborn health.
With the right opportunity being available, we foresee a similar level of investment being made in India in the coming years. Our objective will be to build the capacity of local manufacturing, R&D capabilities in diagnostic and environmental screening, and skill development of young healthcare professionals in biotechnology, pharma and life sciences in India, which will support employing several hundred people.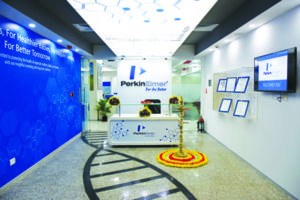 "THE NEW HEALTH POLICY IS VERY ENCOURAGING, AS IT ADVOCATES A PROGRESSIVELY INCREMENTAL
ASSURANCE-BASED APPROACH FOR GDP ALLOCATION INCREASE TO 2.5 per cent. THE POLICY LOOKS AT REFORMS TO THE EXISTING REGULATORY SYSTEMS BOTH FOR DRUGS AND DEVICES MANUFACTURING TO PROMOTE MAKE IN INDIA."
Shed some light on some of the technological innovations that the company is focusing on, especially keeping in mind the Indian scenario.
There are three main healthcare delivery challenges in India: the availability of the doctor/specialist; the referral and follow-up system for diagnostics and long-term management of disease/disorders; and the limited use of technology. PerkinElmer is committed to developing innovative technologies to address the challenges of healthcare delivery in India. At the same time, our focus is to bring advanced molecular and genetic testing to India so as to complete the ecosystem from preventive to advanced healthcare. Recently, we introduced an affordable gene panel, whole exome and genome sequencing services using the latest next-generation sequencing technology, and other complementary assays to address the broad range of genetic disorders in India.
We emphasise the need for affordable and user-friendly point-of-care diagnostics in order to extend healthcare services to the unreached and rural populations of India. We underscore the importance of reporting and follow-up for confirmatory tests and long-term management of disorders and disabilities. Therefore, we have specially designed software that is embedded in our instruments for the screening of maternal and newborn health. Furthermore, we continue to innovate with advanced solutions that help protect the environment, the safety of our food, and the health of mothers and their newborns.
The Government of India has come up with the National Health Policy 2017. Its primary aim is to inform, clarify, strengthen and prioritise the role of the Government in shaping health systems in all its dimensions-investments. Whats your take on the new Health Policy?
The new health policy is very encouraging, as it advocates a progressively incremental assurance-based approach for GDP allocation increase to 2.5%. Furthermore, the policy looks at reforms to the existing regulatory systems both for drugs and devices manufacturing to promote 'Make in India' and also to reform medical education. India needs to continue its focus on strengthening infrastructure, enhancing the accessibility of its health facilities, and improving the quality of service delivery.
This year, the new public procurement policy was also introduced, helping local manufacturers and suppliers of goods and services to better align with the Governments Make in India initiative by giving them a purchasing preference in all public procurement procedures. However, the public procurement or purchase system in India is cost-centric rather than value-conscious. Induction of any new technology involves significant capital investment, but there are certain areas such as maternal health and newborn health where the government should give due preference to the quality of goods and services.
At the same time, the Government of India has launched it's ambitious Make in India programme and the new health policy has also given special focus to this. How can PerkinElmer be a part of this transformational programme?
We truly appreciate various initiatives taken by the Government of India during the last couple of years, particularly the Make in India initiative that aims to facilitate investment, foster innovation, enhance skill development, protect intellectual property and build a best-in-class manufacturing infrastructure. This programme is aligned with the Prime Ministers vision of turning India into a global manufacturing hub. Technologically, India is catching up with the Western markets in terms of manufacturing. Analysts say, if Indias manufacturing sector realised its full potential, it could generate 25 to 30 percent of GDP by 2025. There is an inherent need for superior technology and quality in India that is already being used elsewhere in the advanced world. Though the initial associated investment may appear high, its results and returns could justify these upfront costs. Therefore, we continue to pursue bringing high-end technology innovations to India.
Skilled workforce is a problem for Indias healthcare spectrum. Through its Skill India programme, the Government has started to address this challenge. What are your views on the importance of skilled workforce for the healthcare sector?
The availability of a skilled workforce in the healthcare sector remains a barrier to universal health coverage in India.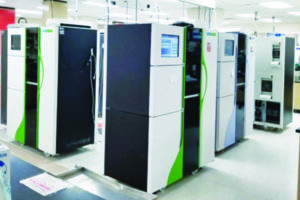 In addition to focusing on quantitative skill development initiatives, there is also a need to focus on qualitative skill development initiatives in the healthcare sector. While medical and para-medical education opportunities have shown tremendous growth, both in public and private institutions, there is an urgent need for better enforcement of minimum standards. India should focus heavily on upgrading technical skills of the workforce for advanced healthcare services. The private sector could                                                                                    be involved to meet public health goals through                                                                                                          partnerships  and collaborations.
The Government of India and most of the State Governments have realised the importance of nurturing startups and innovators for encouraging entrepreneurship and generating employment. How can PerkinElmer be a part of Indias Startup and Innovation transformation?
With so many startups and innovators emerging in the healthcare industry, it is important that they are able to utilise state-of-the-art instrumentation, infrastructure, support and application knowledge to bring their research and innovations to the next level. I think theres a need for the industry to engage not only in financing the startups but also in the initial step of understanding the readiness and potential of the market prior to the scaling up/ commercialisation stage. The industry must also prepare business models including competitive mechanisms for revenue. It should be engaged either through CSR funding, R&D funding, or any other mechanism to support the startups and innovations in the mutually identified areas to in order serve societal needs and demands.
PerkinElmer is committed to contributing to national health policies in India and State Government initiatives, bringing technology advancement, innovation and quality in healthcare service delivery. We continue to collaborate and welcome partnerships with various Government agencies, like the Indian Council of Medical Research, the Biotechnology Industry Research Assistance Council, the Indian Institute for Technology. We also continue to work closely with professional associations, including the Indian Academy of Paediatrics, FOGSI, National Neonatology Forum, Indian Medical Association, and Indian Association for Medical Genetics to help meet young entrepreneurial researchers need as they work toward advancing their science and developing transformational solutions.

Follow and connect with us on Facebook, Twitter, LinkedIn, Elets video