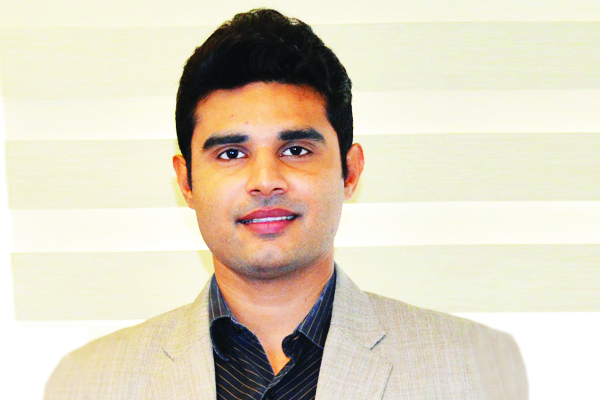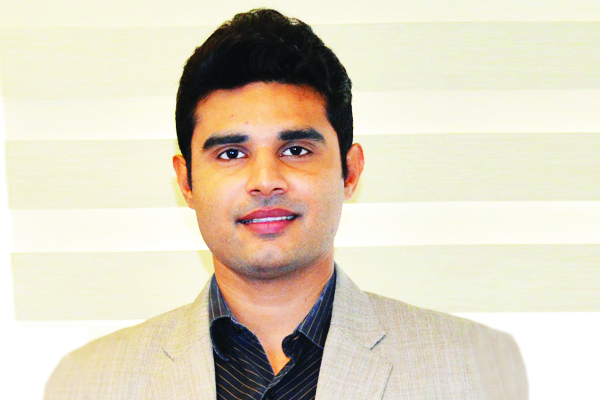 The Indian healthcare sector has grown so well in past few years. In fact, it has become one of the largest sectors in terms of revenue and employment, writes Sarthak Bakshi, CEO, International Fertility Centre, for Elets News Network (ENN).
As per the global data, this industry has grown rapidly owing to its reinforcement coverage, best services and increasing money outflow by the public as well private groups.
Moreover, the experts have predicted that there are chances that this sector will record a CARG of 16.5 percent by 2008-20 as the total industry dimension is expected to touch $160 billion by 2017 and $280 billion by 2020.
However, this is the first time that India has touched the good level as far as the health and health sector is concerned. Before this history has noted that there were very few policies based on the healthcare sector. It was between the 1950s and 1980s when an increase in the healthcare facilities and personnel were observed. However, gradually, due to the fast population growth, the number of licensed medical practitioners per 10,000 individuals had fallen in the 1980s to 3 per 10,000 from the 1981 level of 4 per 10,000.
There were about 10 hospital beds per 10,000 individuals in 1991. Major health centers are mainly the cornerstone of the rural health care system.
During 1991, India constituted around 22,400 primary health centers, about 11,200 hospitals, and 27,400 dispensaries. These services were the vital part of a tiered health care system that funnels more tricky cases into urban hospitals as attempting to provide routine medical care to the vast majority in the country.
Major health centres and subcategories would majorly rely on skilled practitioners to meet most of their needs.
The Indian health sector works in both public and private sectors. When we talk about the public sector, it majorly consists of facilities run by the Central and State Governments. The services and facilities are provided free of cost or at subsidized rates to lower income groups in rural and urban areas. On the other hands, further, the Indian healthcare industry is going through an expansion phase because of its healthy economy.
The best part is that the middle-class families are continuous growing that directly enhances their reach quality healthcare.
In result, an increased ability to pay for better healthcare, the experts in the healthcare sector has majored that the demand for healthcare services has grown from $4.8 billion in 1991 to $22.8 billion in 2001-2002.
Today more than 50 million Indians are able to afford western medicine and over 150 million have annual incomes of more than $1,000.
In 2018, India has taken one step ahead and come among the best three destinations for medical tourism in Asia. According to a study that was conducted in 2014, the availability of highly qualified and skilled doctors is one of the reasons that people prefer to come to India.
Additionally, the low cost of the healthcare treatments and a quality healthcare infrastructure attracts and influence people to come to India. However, the number of doctors and accessible healthcare infrastructure is required, to reach on the top in the list of accessible healthcare facilities.
The present Government has played an important role in labelling India as a most travelled country in the search for medical facilities.
The Government has promised to make healthcare services accessible to every citizen of India. Additionally, there are so many issues on which the Indian Government is focusing on such as including the incidences of waterborne diseases in the country, poor hygiene and drinking water.
Lets take a look at policies that have improved the healthcare India:
Focus on Hygiene
The Government launched a national campaign in 2014 that was aimed to make India open defecation free country by 2019. Open air defecation and improper sanitation and hygiene bring many serious health diseases like diarrhoea, intestinal infections, cholera, typhoid, etc. Apart from this many waterborne diseases spread around due to the transmission of faecal pathogens via water. It also leads to malnutrition and slow growth in children.
In result, Sikkim, Himachal Pradesh, and Kerela became the first three open defecations free States of India. During this programme, the Government provided financial support to the poor to build toilets in households and made more than 80 lakh public toilets till now. The effort is still on to achieve the mission by 2019.
"PUBLIC-PRIVATE PARTNERSHIP (PPP) IS THE BEST MODEL POSSIBLE IN THE COUNTRY IN THE HEALTHCARE SECTOR. IT HAS ITS OWN ADVANTAGES AND DISADVANTAGES. IT CREATES AN IMPACT BY OFFERING AFFORDABLE SPECIALITY CARE. THE HEALTHCARE ENTREPRENEUR SHOULD SIMULTANEOUSLY FOCUS ON TWO MODELS " HIGH VOLUME LOW MARGIN BUSINESS; AND HIGH MARGIN, LOW VOLUME BUSINESS. WHEN BOTH MODELS GROW TOGETHER, YOU MAKE MONEY AND SOCIAL IMPACT AT THE SAME TIME."
Creation of a new Health Policy 2017 (NHP)
Indian Government also launched a new national health policy 2017, unfortunately, it took 15 years to get an approval to established the new health policy. This policy is being prepared to strengthen Indias healthcare system.
The plan aims to enhance the public health expenditure by 2.5 percent of the GDP from the current 2 percent GDP costs on healthcare.
Additionally, the policy aims to deduct the maternal mortality rate, infant and child death rate because of many non-communicable and communicable diseases.
(The opinion expressed in this article is the opinion of its author and does not necessarily reflect the opinion of eHealth magazine. Therefore, eHealth magazine carries no responsibility for the opinion expressed thereon.)

Follow and connect with us on Facebook, Twitter, LinkedIn, Elets video