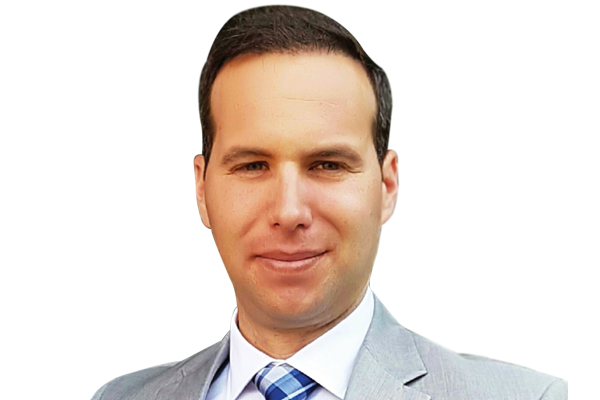 Global Patient Portal mission is to provide anyone affordable and convenient healthcare. It has painstakingly worked to understand the target market, where we can offer our services and who would be willing to use them, says Michael Koss, CEO, Global Patient Portal in an interview with Rajbala of Elets News Network (ENN).
What strategies have been implemented by Global Patient Portal to enhance access to healthcare services in developing countries?

At Global Patient Portal, we have learned everything must be customised. Patient demographics, doctor habits and technology engagement vary tremendously across India and the world. Consequently, it is vital for market entrants to engage in elaborate efforts to define their customer and their market.
In the fast-paced digital health and med-tech sector so often mere speed to market and user acquisition is the focus of an emerging company. However, there is substantial merit in slowing down, proving your methods and addressing your market. This will directly impact the stickiness of what is being brought to market. For us, simplicity on the front end is key to achieving that, given the backend challenges with no mean feat.
Global Patient Portal lies in the general health space…, we have honed a subscription model of healthcare to address our customers needs.
A lot of players are emerging in the digital healthcare segment each day, how distinctly you are placed?
The competitor analysis in our business plan is always one of the most controversial and surprising points of enquiry. There are a myriad of digital healthcare providers entering the market and addressing challenging problems.
From the Global Patient Portal perspective, we have assessed the needs and desires of our core customer based and sought partners who are able to collaborate with us to help fulfill their needs. The more we can offer the customer, in one place, under one price umbrella, through one system the better!
Ultimately, what investors and commercial partners find upon investigating our strategy is that although our service offering is similar to some prominent digital health companies, our product and price point has been honed to address a totally different target population.
As you are also collaborating with various healthcare companies to create bespoke products, tell us about your current collaborations and products developed so far.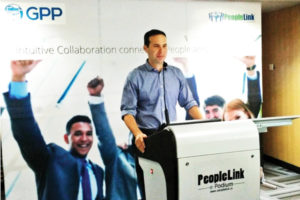 Although Global Patient Portal is on the cusp of launching a new product line into the Indian healthcare market, this is certainly not a one company show. Over the past four years, we have forged incredible relationships with outstanding technology companies, healthcare providers and leaders of the healthcare industry in India.
Our new product will be launched under our new brand Netik to reflect this incoming chapter. Netik being a Hindi name meaning excellent and best of is most apt when considering our partners, they include:
Peoplelink Unified Communications " a Hyderabad based telecommunications powerhouse in India and Africa. We share a vision for healthcare and have embarked upon a true collaboration to develop their superb video-conferencing technology into a unique and appropriate healthcare solution for India.
Medachievers India " founded and led by the ever knowledgeable and charismatic healthcare personality Mr Harsha Vardhan. We are working together to bring the new Netik product Quick Clinic to market, quickly and to those who need it. Medachievers has been an ever-present source of advice and support. We are thrilled to be sharing this journey with them.
As a startup, efficiency is always at the forefront of our minds. Together with these partners and others in Delhi NCR and Kolkata as well as mentors around the country, we have been able to set up Netik – Quick Clinic to achieve swift traction.
OVER THE PAST FOUR YEARS, WE HAVE FORGED INCREDIBLE RELATIONSHIPS WITH OUTSTANDING TECHNOLOGY COMPANIES, HEALTHCARE PROVIDERS AND LEADERS OF THE HEALTHCARE INDUSTRY IN INDIA.
Could you highlight major healthcare trends to be witnessed in 2018?
I think the decline of wearables in their current form will continue and spread beyond America. I expect this trend will flow into a number of home AI type applications which purport to assist in healthcare.
I am expecting new technologies to start to come about later in year and bold technology companies that are willing to assume liability and obtain FDA and like approvals for their technology. We are also expecting substantial growth in genomics and the availability of new diagnostic tests with the emphasis being on faster results and collecting a reliable pool of data upon which future technologies will be based.

Follow and connect with us on Facebook, Twitter, LinkedIn, Elets video