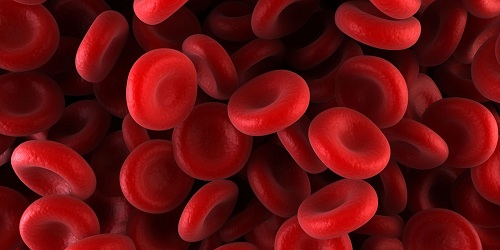 Scientists at Queen Mary University of London have moved a step closer to cure haemophilia — a genetic disorder that impairs the body's ability to make blood clots which are needed to stop bleeding.
In a trial of a groundbreaking gene therapy, the researchers have found that after a year of receiving a single treatment with a gene therapy drug, the participants with haemophilia A are showing normal levels of the previously missing protein, and effectively curing them.

"We have seen mind-blowing results which have far exceeded our expectations. When we started out we thought it would be a huge achievement to show a five per cent improvement, so to actually be seeing normal or near normal factor levels with dramatic reduction in bleeding is quite simply amazing," said Professor John Pasi from Queen Mary University of London.
A single infusion of the gene therapy drug showed improved levels of the essential blood clotting protein Factor VIII, with 85 per cent of patients achieving normal or near-normal Factor VIII levels even many months after treatment.
"We really now have the potential to transform care for people with haemophilia using a single treatment for people who at the moment must inject themselves as often as every other day. It is so exciting," Professor Pasi added.
The researchers will now hold more tests, widening participants globally to include people in the US, Europe, Africa and South America.
"What is truly remarkable about this revolutionary new gene therapy are the profound life-changing effects it offers patients with haemophilia. We would like to congratulate College fellow, Professor Pasi, and his team at Barts Health NHS Trust and Queen Mary University of London for their work in creating a simple but transformational treatment for patients," said Professor Jo Martin, President, The Royal College of Pathologists.
Currently, there are around 2,000 people living in the UK with severe haemophilia A, a hereditary genetic condition dominantly affecting men. People with severe haemophilia A have virtually none of the protein factor VIII which is essential for blood to clot.

Follow and connect with us on Facebook, Twitter, LinkedIn, Elets video