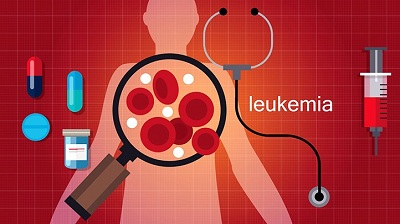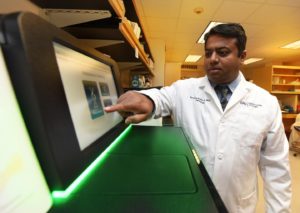 Leukemia patients, who also have high levels of an enzyme known to suppress the immune system, are most likely to die early, finds a US study.
The researchers from Augusta University in the US have found that high levels of enzyme indoleamine 2,3 dioxygenase, or IDO, among patients diagnosed with the most common form of leukemia live comparatively shorter life than those who have normal levels of IDO.

"We want to help people who are not responding to treatment and are dying very soon after their diagnosis," said Dr Ravindra Kolhe, an Indian-origin breast and molecular pathologist at the Medical College of Georgia at Augusta University.
During the study, 40 patients with acute myeloid leukemia, or AML, found increased IDO expression in the bone marrow biopsy, performed to diagnose their disease, correlated with lower overall survival rates and early mortality.
"We wanted to look at what makes this leukemia so aggressive that initial induction chemotherapy is not working," Kolhe said. "Early relapse tends to predict early mortality in these patients and one of the things we looked at was IDO," he added.
"While everyone has the IDO gene, it's the cancer cells in this scenario that activate the disabler of the immune response that is also used by the fetus and solid tumors," Kolhe said.
The study was published recently in the Nature journal Scientific Reports.

Follow and connect with us on Facebook, Twitter, LinkedIn, Elets video