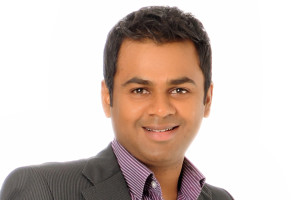 Our platform is designed to augment the existing care set-up in a clinic and make it well-suited for the needs of management of chronic diabetes, shares Raghuraj Sunder Raju, Founder & CEO, HealthPlix in an exclusive interview with Elets News Network (ENN)
There seems to be a deluge of diabetes monitoring apps in the Indianmarket. In the light of the above, how do you think the HealthPlix appstands apart from its competitors?
HealthPlixs focus is to help diabetes patients improve treatment outcomes. We use technology to make the doctor-patient interaction for ongoing chronic care seamless, quick and more efficient, which shortens the lead time needed to arrive at the right treatment for a patient.
In addition to these, our platform is designed to augment the existing care set-up in a clinic and make it well-suited for the needs of management of chronic diabetes. We are one-of-a-kind players who are focusing on both sides of the care spectrum, i.e., the patients and their doctors.
How does the HealthPlix app ensure personalisation of the treatmentusing data? Please provide details.
As no two cases of diabetes are identical, the treatment even for the similar blood sugar levels is different for different patients (it depends on patients degree of insulin deficiency and insulin resistance). Hence, it is important to personalise treatment. And, this personalisation requires several iterations of monitoring of blood sugar/insulin intake/activity/food data for a corresponding medicine titration.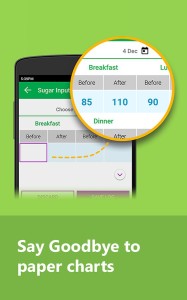 We at HealthPlix provide an app for the patient and a platform (including a separate doctor app) for the doctors to achieve personalisation through continuous interactions between the patient and their doctor. The optimum medication for a patient is arrived at through multiple quick iterations made possible by HealthPlix.
With the Indian market getting more and more competitive due toincrease in the number patient-centric digital solution providers, what kindof partnerships and business strategies are you planning in the comingdays?
Product stickiness among the users begin to kick in within the first couple of weeks of using the product. For the patients, the product offers enhanced outcomes, and for the doctors, there is the added benefit of patient retention. With time, both these benefits begin to become apparent more and more.
Our most enthusiastic users are distinguished endocrinologists and diabetologists whose opinion and feedback count significantly in the medical community. Our relationship with these doctors helps us engage with them in a sustained manner. We intend to continue on this to strengthen our doctor base.
In order to close the gaps, most of the digital platforms follow businessmodels that offer end-to-end solutions to ensure complete care. Pleasethrow light on HealthPlixs business model?
A platform fee is levied to the doctors (some doctors absorb this and few others pass it on to their patients). And, the patients pay their doctors to purchase a subscription for an ongoing care intervention from their doctors.
Do you see an increasing trend of adoption of diabetes monitoring appsamongst Indians, particularly in tier-II and tier-III cities?
Diabetes mismanagement is a very common phenomenon in India. There is an acute need to correct this. Nowhere is this requirement more urgent than in tier-II and tier-III cities, as the access to doctors and qualified diabetes care providers is limited.
Therefore, the problem is not about is there a trend of adoption instead it is about how can tech be made accessible/usable by those who have limited exposure to tech and living in tier-II and tier-III cities. We at HealthPlix view this not as a market challenge instead a product challenge.
With the right mix of features that appeal to the needs of patients living in these towns, there is no reason why these towns wont adopt the apps. We believe there is a need, and it is up to us how efficiently we address this need.
About theFounder
Raghuraj Sunder Rajuattended Rashtreeya Vidyalaya College of Engineering, Bengaluru, where he graduated with a degree in Computer Science Engineering. Always the kind who explored new avenues to challenge himself, in 2005, he joined Nokias newly formed Symbian team in Bengaluru after a stint at Honeywell.
While working with Nokia and thereafter at Ittiam and Huawei, he personally developed, deployed and sold products in the mobile domain. This helped him learn the nuances involved in converting an idea into reality by building products and rolling them out to millions of users across the world. He then earned his MBA from National University of Singapore.
As an entrepreneur,Raghurajis passionate about shaping the healthcare of tomorrow in India. He strongly believes that Indian healthcare sector is a laggard when it comes to technology adoption for improving care. This changed a bit with the success of several healthcare tech start-ups providing horizontal offerings. However, the gap in using the power of technology for improving care is still unmet. He understands that the part of the problem is with the technologists who have been building products by having a one-size- fits-all belief. Instead, the way to make technology relevant beyond the horizontal services is by going vertical and disease specific.
Having seen first-hand the evolution and eventual ubiquity of smartphones, he understands the power of mobile devices in solving problems that affect the millions of people. With diabetes becoming a major public health crisis not only in India but world over, he is focused on bringing in a paradigm change in the way diabetes can be managed better through technology.
At HealthPlix, he focuses on building technology that helps doctors in personalising care for their chronic patients, which results in improved outcomes an important step aimed at helping millions of patients reduce the risk of health complications and thus add more healthy years to their lives!


Follow and connect with us on Facebook, Twitter, LinkedIn, Elets video