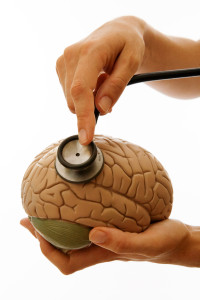 The emotional and psychological problems are rising among college students, most of the students reported of experiencing depressive symptoms and mood fluctuations and felt overburdened by the academic pressures and uncertainties in career, a survey said.
Out of the 500 students surveyed by Cosmos Institute of Mental Health and Behavioural Sciences (CIMBS) over 60 per cent of students reported of experiencing depressive symptoms and mood fluctuations. Fifty per cent reported of experiencing anxiety symptoms and 17 per cent reported of having thoughts about self-harm and suicide.
In recent times, with rapid transition in the socio-cultural scenario, an upward trend has been seen in young individuals seeking help for depression and anxiety. An individual with depression may experience sadness of mood which is out of proportion and across most situations, feeling tired easily, sleep disturbances, changes in appetite, difficulty in concentration, decreased libido, hopelessness, helplessness, excessive guilt and thoughts about ending their life. It is important to understand when these symptoms need medical attention and seek timely help from professionals, says Dr Sunil Mittal, senior psychiatrist and chairperson at the CIMBS, New Delhi.
Anxiety symptoms include feeling excessive uneasiness and apprehension about future events, feeling on the edge, and bodily symptoms like experiencing palpitations, trembling of hands, uneasiness while breathing, unpleasant sensation in the stomach, excessive sweating, cold and clammy hands.
A whopping 72 per cent of young women reported  of distress related to academic and career pressures. From amongst men, 30 per cent  reported of the same.
"With rise in competition and demanding career needs, todays youth face challenges while coping with their academics. These pressures are faced even more so by women in todays times, as their roles in society are changing even more dramatically.Students need access to counsellors and experts to help them cope with difficulties with academics and career choices. Difficulty in sustaining attention and concentration as well as low confidence may be a warning sign for underlying psychiatric problems, and may require specific uation, says Mitali Srivastava, Clinical Psychologist at CIMBS.
According to World Health Organisation (WHO) mental health issues are common across all sections of the society. Three of the ten leading causes of disability worldwide in people between the ages of 15 and 44 are disorders related to mental health. It is estimated that only about a quarter of people with a mental health problems in the country receive ongoing treatment, leaving the majority of people grappling with mental health issues on their own.
There is a need to de-stigmatize mental health issues by raising awareness and treating people with mental health problems with dignity. Stigma creates barrier in seeking timely help.The youth are especially vulnerable to mental health issues, owing to neuro biological changes in the body at this age, as well as transition in social roles, academic pressures and career demands, Mittal added.
Mental health problems at college students can have an impact on their productivity; add to academic difficulties, affect their ability to sustain relationships, hinder their over-all functioning and quality of life. Early identification and timely help are utmost important, in order to promote mental well-being for the individual as well at a societal level.
World Mental Health Day is observed on 10 October every year, with the overall objective of raising awareness of mental health issues around the world and mobilizing efforts in support of mental health. The theme of World Mental Health Day this year is Dignity in Mental health- celebrating the day to raise awareness about mental health issues and fight stigma associated with mental Illness.


Follow and connect with us on Facebook, Twitter, LinkedIn, Elets video