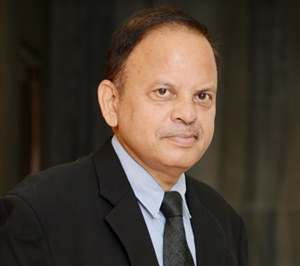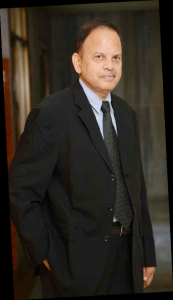 Dr Govind, Senior, Director, DeitY, Ministry of Communications & IT, and CEO, NIXI
The domestic Internet scenario in India is unique with several large and small ISPs spread across a large geographical area, says Dr Govind, Senior Director, DeitY, Ministry of Communications & IT, and CEO, NIXI

Set up by the Government of India on 19th June, 2003, NIXI was founded to enable the peering of ISPs among themselves for routing the domestic traffic within the country. It is managed and operated on a neutral basis, which is in line with the global best practices for such initiatives.
What is the mandate of NIXI? Tell us about the work that the organisation is doing in India?
Currently National Internet Exchange of India (NIXI) is performing three vital functions for the country. Firstly, NIXI is the neutral meeting point of ISPs in India. Its main purpose is to facilitate exchange of domestic Internet traffic between the peering ISP members.
This enables more efficient use of international bandwidth, saving foreign exchange. This also improves the quality of services for customers of member ISPs by avoiding multiple international hops, thus reducing latency. Secondly, NIXI has been authorised by the Government of India to serve as an .IN Registry. We have been doing this since January 2005. Now .IN domain names are available to anyone on first-comefirst- served basis. For more details, please visit www.registry.in. Thirdly, Indian Registry for Internet Names and Numbers (IRINN), a division of NIXI,provides allocation and registration services of IP addresses and AS numbers and contributes to the society by providing Internet-related information as a non-profit, affiliation-based organisation.
Please share an overview of the tariff policy that NIXI is following.
The domestic Internet scenario in India is unique with several large and small ISPs spread across a large geographic area. The policy followed by NIXI is basically focussed on addressing the concerns of the large as well as small ISPs, while at the same time keeping the larger national interests in mind. The idea is to promote domestic hosting of content as well as saving foreign exchange by keeping domestic traffic within India.
What is the procedure by which an ISP can join NIXI?
The procedure by which an ISP can join NIXI is fairly simple. An ISP licensed by the Department of Telecommunications, Ministry of Communications and IT, Government of India, can become a NIXI peer. The member ISP must have its own AS number and use BGP4+ for peering. Membership fee is of Rs 1,000 plus taxes per annum on all-India basis. To connect to NIXI, an ISP has to become ordinary member of NIXI by sending the following filled and duly signed forms and two copy of connection agreement with stamps on each page of the agreement:
Application Form for Ordinary Membership
NIXI Connection Agreement
NIXI Connection Form
Please provide us with some brief on .IN Registry?
The .IN Registry was set up under NIXI during January, 2005. The .IN Registry functions as an autonomous body with primary responsibility for maintaining the .IN ccTLD and ensuring its operational stability, reliability, and security. It will implement the various elements of the new policy set out by the Government of India and its DeitY.
Registration of .IN domain stands at 1.67 million as on January, 2013. Presently, 92 Registrars have been accredited to offer .IN domain name registration worldwide to customers. It has helped in proliferation of web hosting and promotion of Internet usage in the country. Two Data centres have been established in Delhi and Chennai, one acting as the primary and the other as a secondary with a maximum down time of five minutes.
What is National Internet Registry and what is its need?
The National Internet Registry (NIR) is known as Indian Registry for Internet Names and Numbers (IRINN). IRINN provides allocation and registration services of IP addresses and AS numbers, and contributes to the society by providing Internet-related information as a non-profit, affiliation-based organization, and performing research, education and enlightenment activities. NIR is needed to facilitate the allocation of IP resources to large number of small and medium companies within the country. Also with NIR the services can be charged in local currency to avoid exchange losses. It also facilitates local training and development and is conducive for providing local language support to the entities in India.
---
Ensuring Safety of .IN Registry
>>.IN domain is one of the worlds most protected Top Level Domains (TLD). Access to .IN domains is performed via a highly redundant, global, Anycast DNS network, which protects against massive Distributed Denial of Service (DDOS) attacks.
>>IN registry is secured behind a Five Layer Security Ring with all critical components, fully redundant hardware, software and service provisions including a completely functional and tested disaster recovery facility.
>>The .IN registry is also one of the few TLDs in the world to have deployed the Domain Name System Security Extensions (DNSSEC) Technology which guarantees protection to website users. DNSSEC ensure that they cannot be hijacked maliciously.
>>This is the first TLD in South Asia to deploy such a high-level of cryptographic technology for security at the domain level.
>>.IN registry is also constantly monitored for threats and active measures are taken to mitigate abuse in coordination with CERT IN.
>>There are additional scans and audits performed to ensure there are no known vulnerabilities.
>>NIXI is expecting to administer the Internationalised Domain Names (IDNs) in the near future. IDNs are the domain names in the native language.
---
Tell us about IRINN policy for its affiliates?
IRINN has been operational from December, 2012. Till date, more than 320 affiliates have been registered. IRINN policy is in line with Global and APNIC policies. It has the feature of Transparency and bottom up process for any policy changes. IRINN Affiliates have freedom to choose the Registry (IRINN or APNIC). As we are in line with APNIC policy, maximum delegation size for IPv4 is restricted to /22 and minimum delegation size for IPv6 address is /32 for LIRs & /48 for Corporate affiliate. The main feature of the policy is to operate in a way that is consistent with regional and global resource management policies.

Follow and connect with us on Facebook, Twitter, LinkedIn, Elets video